Western Australian Academy of Performing Arts
For over 30 years, the Western Australian Academy of Performing Arts at Edith Cowan University has held a reputation as Australia's premiere performing arts academy, producing stars such as Hugh Jackman and Tim Minchin. Each year students collaborate with staff and critically acclaimed guest artists to perform over 300 public performances in Perth and regional WA, interstate and overseas.
[Read More]
A hub for performing arts, the Mount Lawley campus boasts a range of state-of-the-art performance spaces, including Geoff Gibbs Theatre, Roundhouse Theatre, Richard Gill Auditorium, Enright Studio, and the iconic The Edith Spiegeltent – a rare tent-style theatre made of wood, mirrors, canvas and leaded glass.
Across these venues, and in city and regional spaces, the WAAPA calendar is rich with performances in dance, music and musical theatre, and contemporary arts. This cross-genre offering exposes students to a range of crafts and experiences, and is a delight to audiences.
With specialised training, WAAPA is known for the quality of its graduates who pursue successful careers in the performing arts and entertainment industries, including many well-known stars such as Frances O'Connor, Marcus Graham, William McInnes, Lisa McCune, Lucy Durack, Rachelle Durkin, Emma Matthews, Jamie Oehlers and Eddie Perfect.
As a graduate of Music Theatre, Lucy Durack went on to star in the Australian productions of Wicked and Legally Blonde: The Musical, as well as appearing on television in the series Doctor Doctor and Sisters. Another star graduate is the soprano Emma Matthews, now WAAPA's Head of Classical Voice and Opera Studies, who tours the country with From Broadway to La Scala in September 2019.
Aboriginal Theatre Performance
Solo Stage: Here Now
In the spirit of past graduate success stories, WAAPA continues to provide its students with theatrical experience and practical knowledge, as well as academic excellence. Luckily for arts enthusiasts and lovers of performing arts, this fostered creativity is shared with the public throughout the academic year.
Guides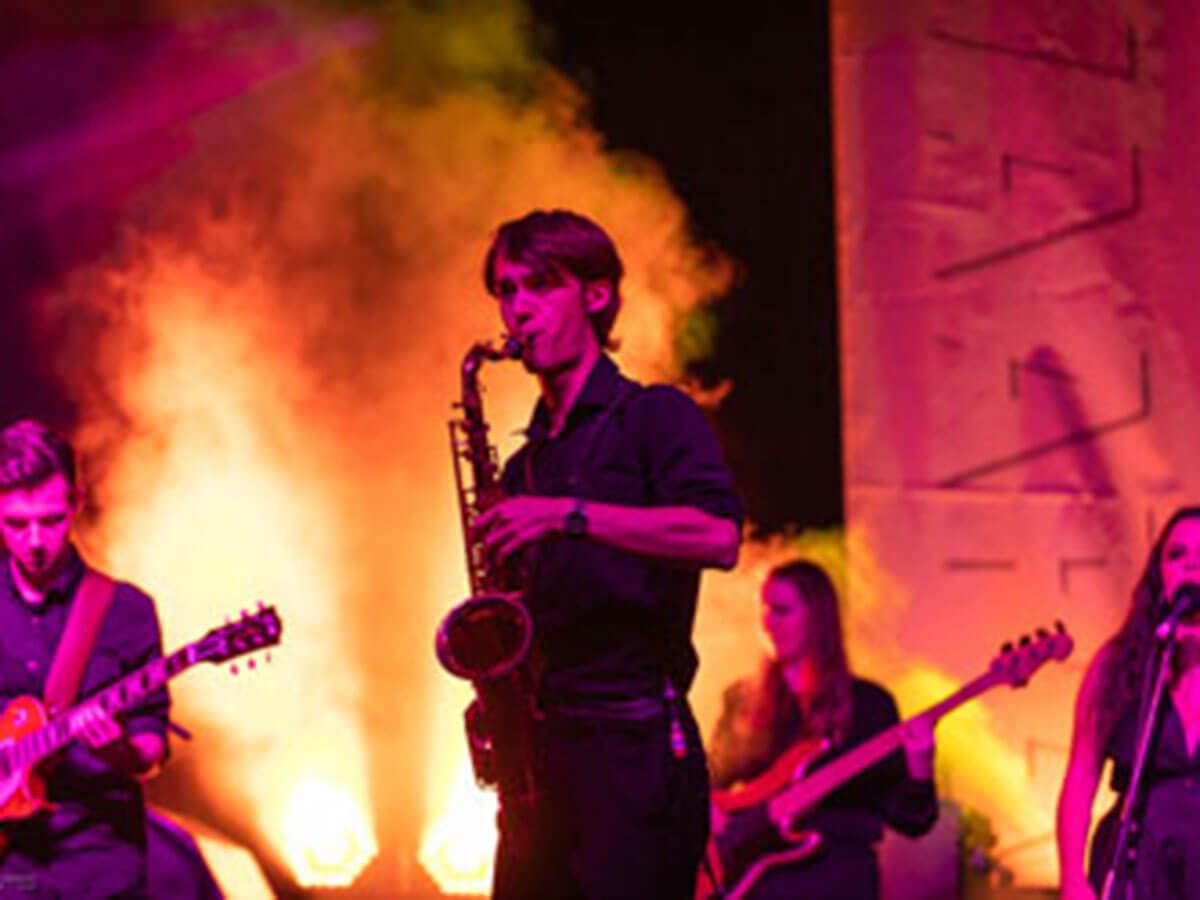 A celebration of live performance and music across the ECU Campus.
Dates:Dec 5
Time(s):11:00am - 7:00pm
Venue:WAAPA, ECU Mount Lawley Campus
Details
Venue Address:Edith Cowan University, 2 Bradford St, Mount Lawley WA 6050
Type:Community,Free
Music:Classical,Country & Folk,Hip Hop,Indie & Alternative,Jazz,Opera,Pop,R&B,Rock,Soul & Gospel
Produced By:WAAPA: WA Academy of Performing Arts
Event Venue:Richard Gill Auditorium,The Edith Spiegeltent
Hosted By:WAAPA
Ticket Price:Free
Description
The Western Australian Academy of Performing Arts and Edith Cowan University present the WAAPA Music Feast on Saturday 5 December from 11.00 am until 7.00 pm at the Mount Lawley campus. A celebration of music, live performance and the end of a challenging yet rewarding year.
Four venues will come alive at ECU's Mount Lawley campus, each one dedicated to a different genre of music. The Richard Gill Auditorium hosts the classical music department with performances encompassing Classical Voice and Opera and various instrumental ensembles, which will delight audiences with their virtuosity. The Edith will host 8 hours of Jazz, Latin Jazz, Afro Peruvian Jazz, large and small ensemble, including the acclaimed WAAPA Big Band. The Amphitheatre stage will see a representation of the Contemporary Music program, including the Music Artists, gifted singer/songwriters, encompassing rock, pop, folk, indie, soul, hip-hop, and R&B styles and in the Spectrum Gallery Space the Composition and Music Technology students, staff and alumni will present an eclectic mix of original music performance, spatial sound, and video.
This is a free, family-friendly, unlicensed event. Each venue's capacity is based on the latest government advice regarding COVID-19 health and safety guidelines.