Eating and Drinking in Perth 
WA's food and bar scene has never been more exciting and diverse. The small bar, restaurant and hawkers market scene is exploding, as are the number of outdoor venues, especially in the city, Northbridge and Fremantle. International chefs marvel at the freshness and quality of home-grown produce, markets and gate-to-plate vendors, 350+ wineries and 50+ local breweries & distilleries, all on display at a myriad of food, wine & beer festivals.
Guides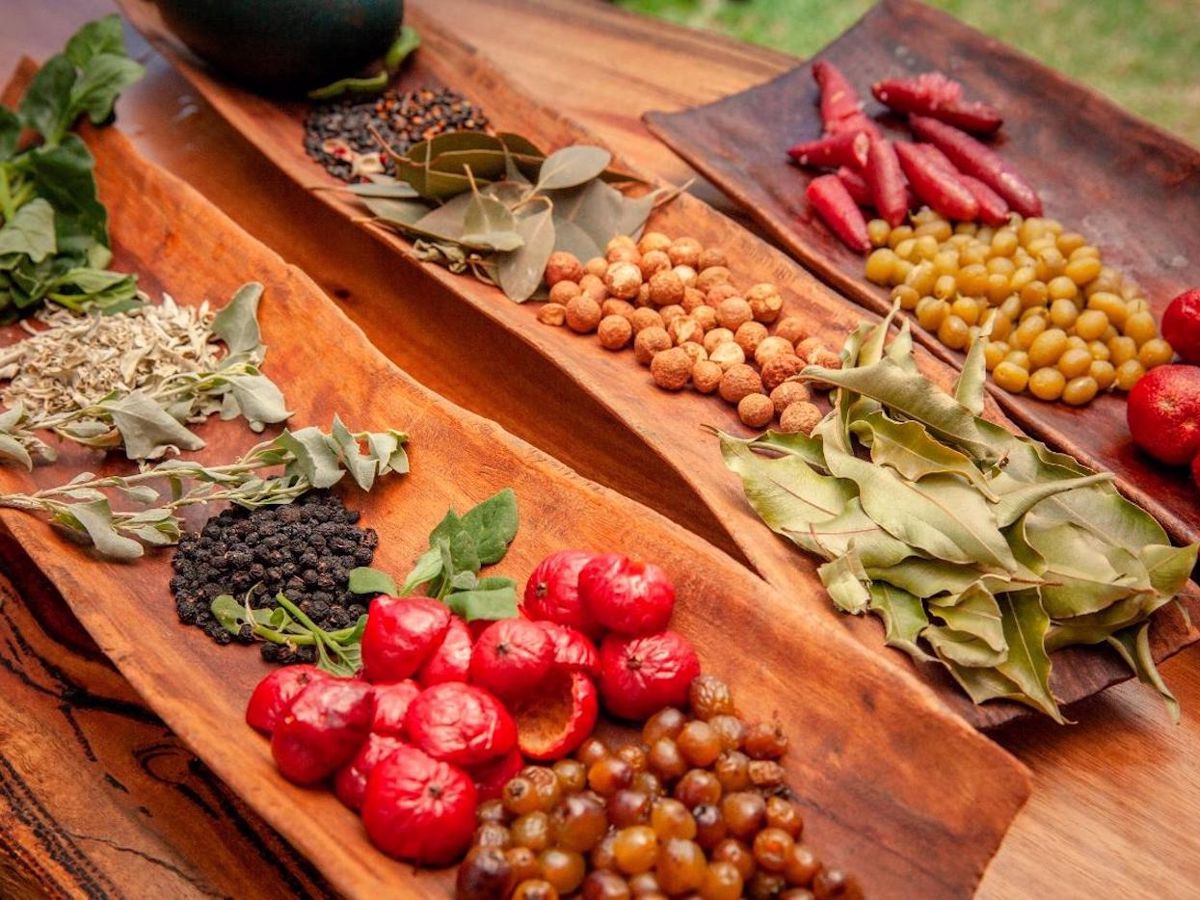 events@mandoonestate.com.au
6279 0500
Don't miss a unique opportunity to listen to the stories of this area and learn about local indigenous food and culture from Noongar Elder, Dale Tilbrook.
Dates:May 21
Time(s):11am
Venue:Mandoon Estate
Details
Hosted By:Mandoon Estate
Ticket Price:From $59.00
Type:Aboriginal Art & Events
Other:History
Food & Drink:Food Event
Description
Taste some traditional bush food with Dale and listen to stories from decades past about indigenous farming methods and the history of the Noongar peoples from this ancient land. We start the day with a glass of sparkling wine in Cellar Door whilst one of our wine educators run you through the interesting history of Mandoon Estate. Did you know that The Wadjuk had lived in "Man-done" - a woodland or place of tree thickets - and harvested the wealth of this valley for thousands of years?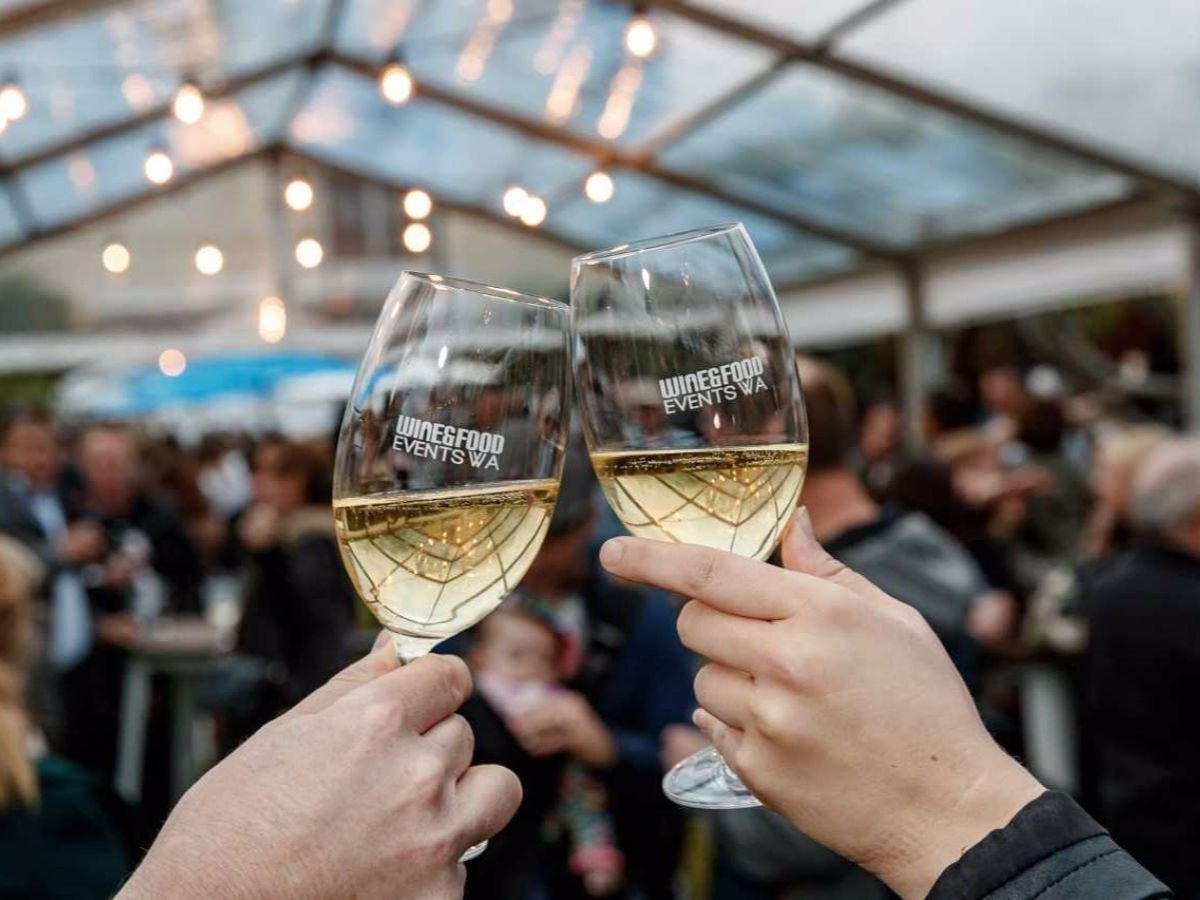 coordinator@cmsevents.com.au
08 9201 9888
Perth's Winter Wine Festival!
Dates:May 21 & 22
Time(s):Fri 4:30pm - Sat 9:00pm
Venue:Russell Square
Details
Hosted By:City Wine
Ticket Price:$33
Food & Drink:Wine,Festival
Festivals:All Festivals
Description
With a large lineup of incredible wines, beers, cider, cocktails and delicious food from our extraordinary state, there will be something for everyone's palate! Grab yourself a beverage, chill to local music artists and DJs from the entertainment stage and keep yourself warm with plenty of heaters and cover.
Feeling fancy? Treat yourself with a Park Lounge ticket, it's an exclusive lounge retreat with Bunkers Wines, beer and food included!
No matter your preference, get your tickets to Perth's Winter Wine Festival, support the local makers and have the best night out with friends! Cashless is preferred for the stallholders so bring your card. Children under 18 are free, with a guardian.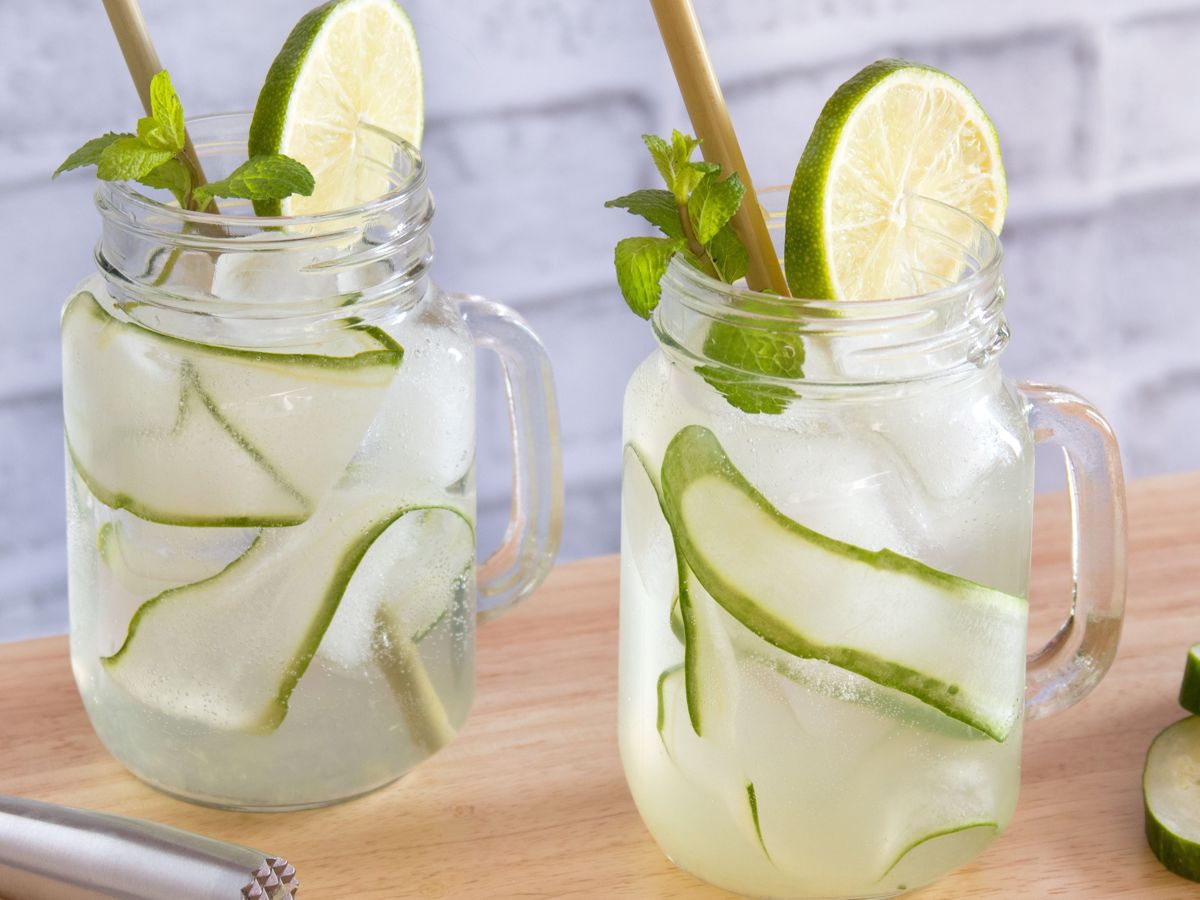 infodesk@cockburngateway.com.au
(08) 9498 5574
Get your Gin fix at Cockburn Gateway's Pop-Up Gin Bar
Dates:May 20
Time(s):5.00pm - 8.00pm
Venue:Cockburn Gateway Shopping Centre
Details
Hosted By:Cockburn Gateway
Type:Adults Only,Community
Food & Drink:Cocktails,Spirits
Description
Cockburn Gateway is excited to announce a pop-up Gin Bar in the shopping centre throughout the month of May! Customers will be treated to a late-night shopping experience like no other, complete with a bougie set up, specially curated Gin, Ginger Beer and an Elderflower Fizz cocktails and Cottesloe Beach Hotel's DJ Eclipse spinning tunes for all to enjoy. The lavish experience is a part of Cockburn Gateway's 'Fashion Living House', which features a series of creative workshops customers can immerse themselves in. To gain access to this exclusive experience, simply spend $50 or more in the centre and present a receipt on entry. The Gin Bar is set to leave taste buds tingling, so be sure to get down to Cockburn Gateway for this exciting and lush experience! Conditions: Simply spend $50 in select specialty stores to receive your complimentary drink (18+ only and limited to one drink per qualifying shopper). Shoppers with a creative flair can book into additional creative workshops via Cockburn Gateway's website.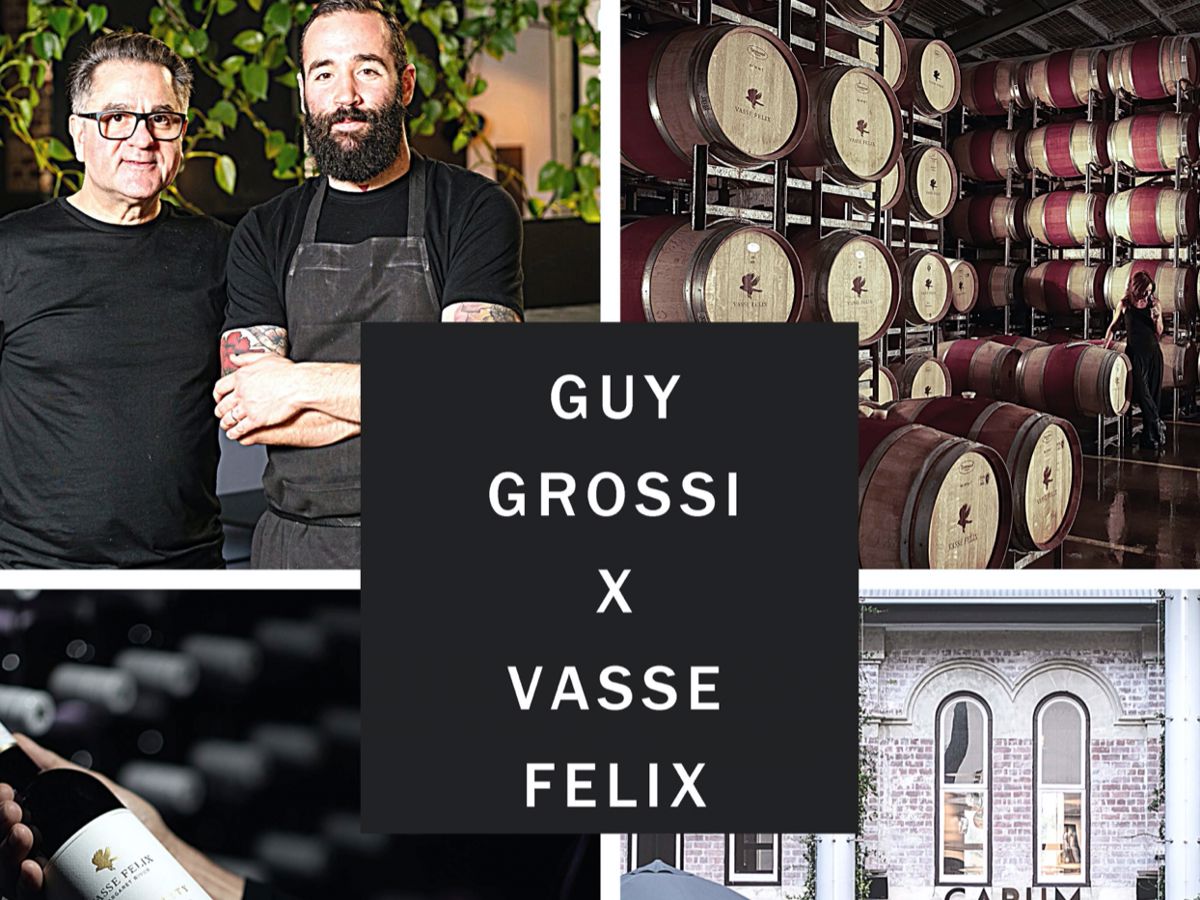 garum@westin.com
6559 1870
Join us as renowned Chef Guy Grossi makes his long awaited return to Garum with an exclusive four course menu designed in collaboration with Margaret River's founding winery, Vasse Felix.
Dates:May 20
Time(s):6pm
Venue:Garum at The Westin
Details
Hosted By:Garum
Ticket Price:$129.00
Food & Drink:Celebrity Chef,Restaurant Events
Description
Explore the regions iconic varietals with winemaker Charline Satour perfectly matched to Garum's signature Roman cuisine. An event not to be missed, read the full menu below. Guy Grossi x Vasse Felix Dinner Thursday 20 May, 2021 To start Suppli al Telefono Rice and cheese croquette Baccala Mantecato Salted cod, crostini Idée Fixe Premier Brut 2019 Pane Roman sourdough, moretum Entrée Insalta di Seppia Cuttlefish, artichoke, parsley, lemon Raviolo Coda alla vaccinara, chocolate, pine nut, sultana Vasse Felix Chardonay 2019 Vasse Felix Heytesbury Chardonay 2019 Main Coniglio all Cacciatore Rabbit, polenta, puntarella Vasse Felix Cabernet Sauvignon 2018 Vasse Felix Tom Cullity 2017 Dessert Maritozzi Cream bun, berries Vasse Felix Cane Cut Semillon 2019 Purchase your tickets at the link below. https://tickets.myguestlist.com/v2607e667aa7ee7/garum-presents-guy-grossi-and-vasse-felix-/evs607e667ab61ea/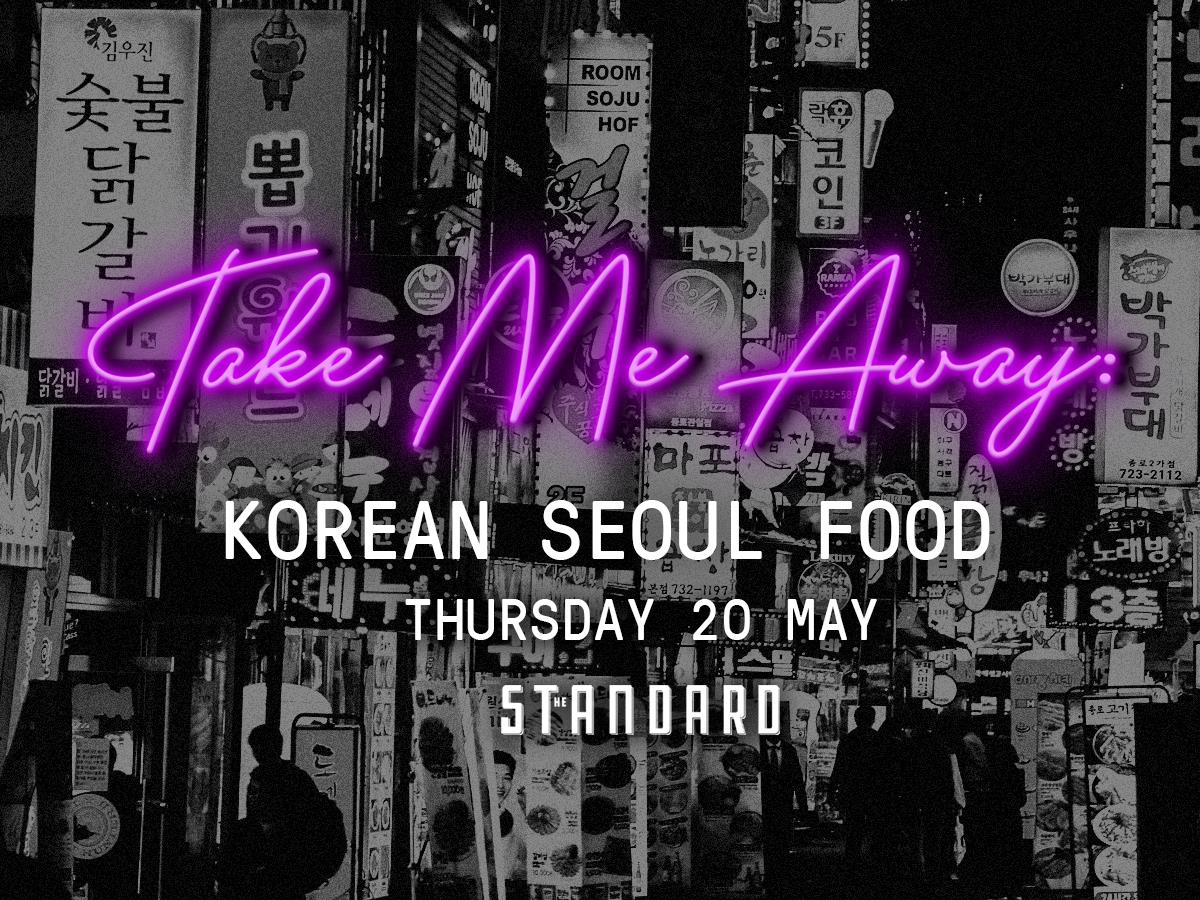 info@thestandardperth.com.au
(08) 9228 1331
The Standard's dinner series Take Me Away is set to transport you to Korea.
Dates:May 20
Time(s):7pm
Venue:The Standard
Details
Hosted By:The Standard
Ticket Price:$99.40
Food & Drink:Restaurant Events
Description
Travel may be off the cards but we can roam.
The next stop in The Standards Take Me Away dinner series is Korean Seoul Food.
The fiery funk of kimchi, the addictive housemade banchan, and steaming bowls as rich as Korea's centuries - old food traditions. We're talkin' next level comfort food. Gather your favourites for a home style feast of communal classics and join The Standard on a flavour adventure to this culinary peninsula.
MENU
Snacks
Mung bean pancake w/ korean blood sausage
Mussel w/ grilled cheese
Pan fried tteokbokki
Entrée
Soy crab w/ steamed rice, coral cream
Main course
Ginseng braised chicken
Bossam (Pork Belly)
Beef braised kimchi
Japchae - Sweet potato noodle
Bibimbap
Sigumchi Namui (Korean Seasoned Spinach)
Housemade Banchan
Sweet
Red bean cake, makgeolli gelato, pear caramel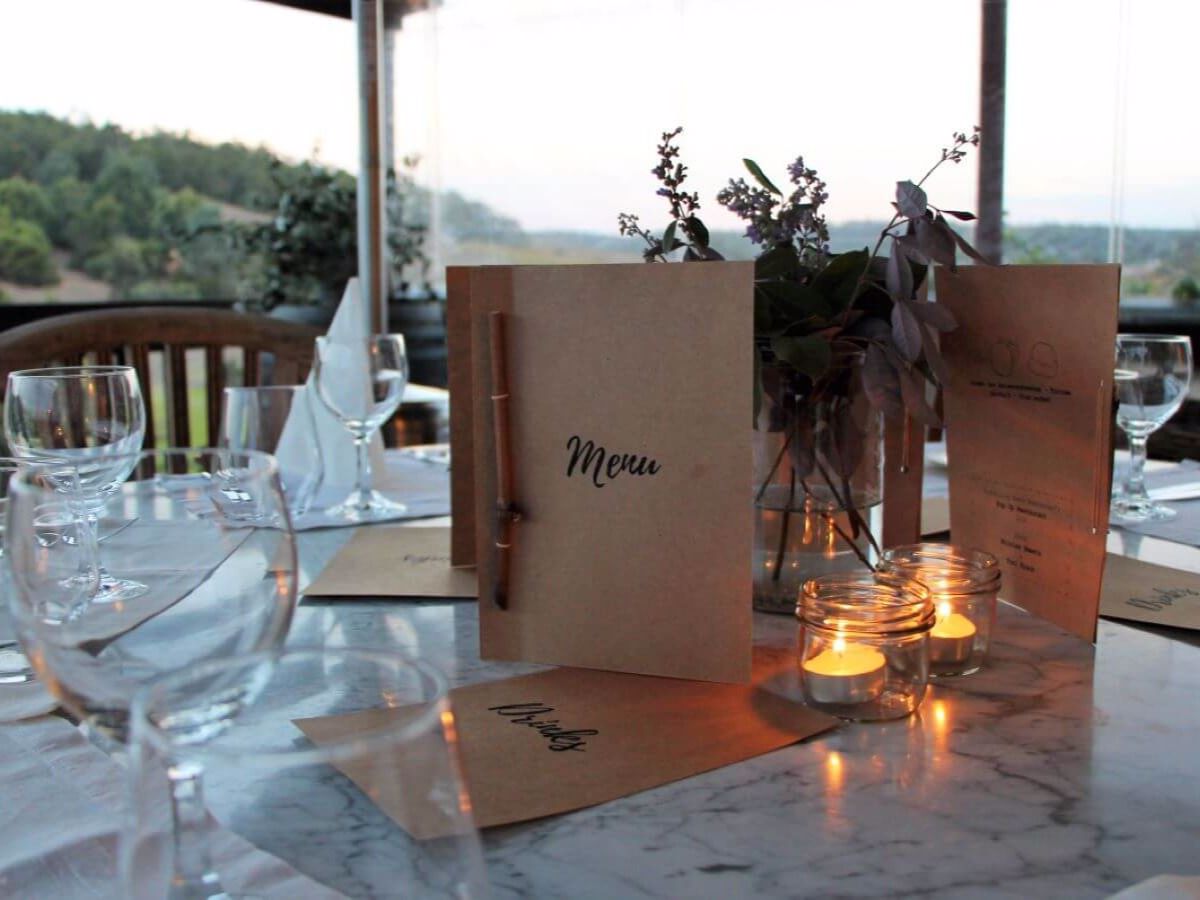 nic@travellingsnack.com
0421 096 578
A 5-course menu set against the backdrop of the picturesque Bickley Valley.
Dates:May 21 - 23
Venue:Bickley Valley Cottage
Details
Hosted By:Travelling Snack Restaurant
Ticket Price:$89.00 5-course tasting menu + $30.00 matching wine
Food & Drink:Wine,Degustation
Description
Enjoy only the most delicious seasonal ingredients hand-selected by chef Nicolas Smeets. You will be treated to ingredients such as venison, finger limes, coral trout, kangaroo, white asparagus, sweetbreads and many other special ingredients to make the experience memorable. The meal is set in a gorgeous 100-year-old cottage. Enjoy panoramic views of the Bickley valley which features the changing leaves of autumn. The venue is a very intimate affair with a capacity of around 25 people, either sit on the verandah and enjoy the views or sit inside the gorgeous cottage in front of the woodfire.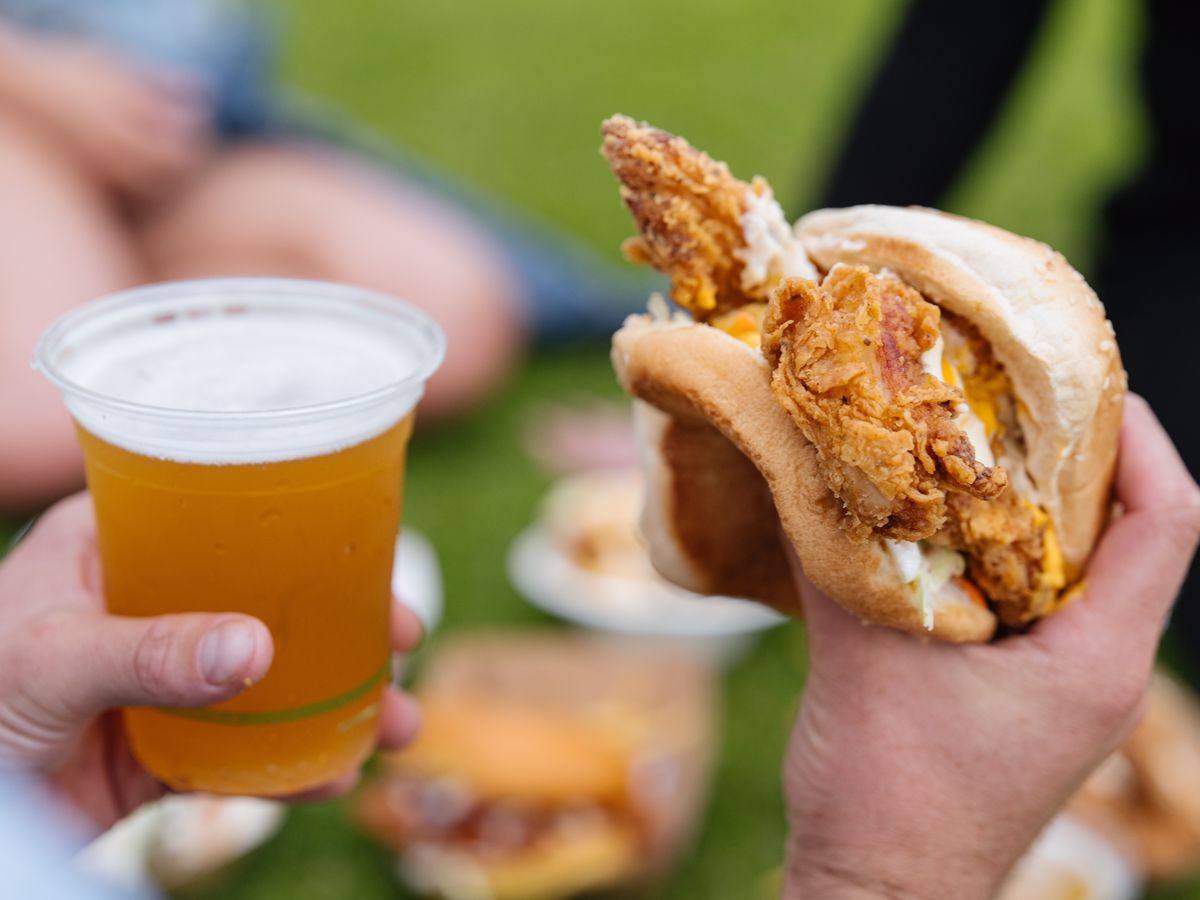 Cluck for joy - Perth's first Chicken & Beer Festival is coming to Subiaco Market Square!
Dates:May 21 - 23
Time(s):21st: 4.30 -10.30pm; 22nd: 11am – 4pm & 5pm – 11pm; 23rd: 12pm – 6pm
Venue:Subiaco Market Square
Details
Hosted By:Chicken & Beer Festival
Type:Pet-Friendly
Festivals:All Festivals
Food & Drink:Beer,Festival
Description
Kicking off with a Friday evening session, with two sessions on Saturday and a day session to close the festival on Sunday, chicken and beer enthusiasts will be invited to indulge in a fun festival setting complete with music, carnival rides and activities. Picture this: every type of finger lickin' chicken you can imagine from New Orleans and Korean Fried Chicken to Indonesian, Indian, Soul, Brazilian and Jamaican flavours; prepared and cooked fresh by local Perth establishments and food trucks such as Satchmo, Baolicious, Smokr, Munchy Machine and more; washed down with a great selection of over 60 beers served ice-cold by some of your favourite craft beer breweries including Pirate Life, Little Creatures, Fat Bull, Whalebone, Good Drinks, Mountain Goat and many more. If beer isn't your drink of choice, don't fret – there will also be bars exclusively for cider, wine and cocktails. Vegans and vegetarians are not forgotten either and won't be left out - some of the festival vendors will be serving up delicious meat free alternatives!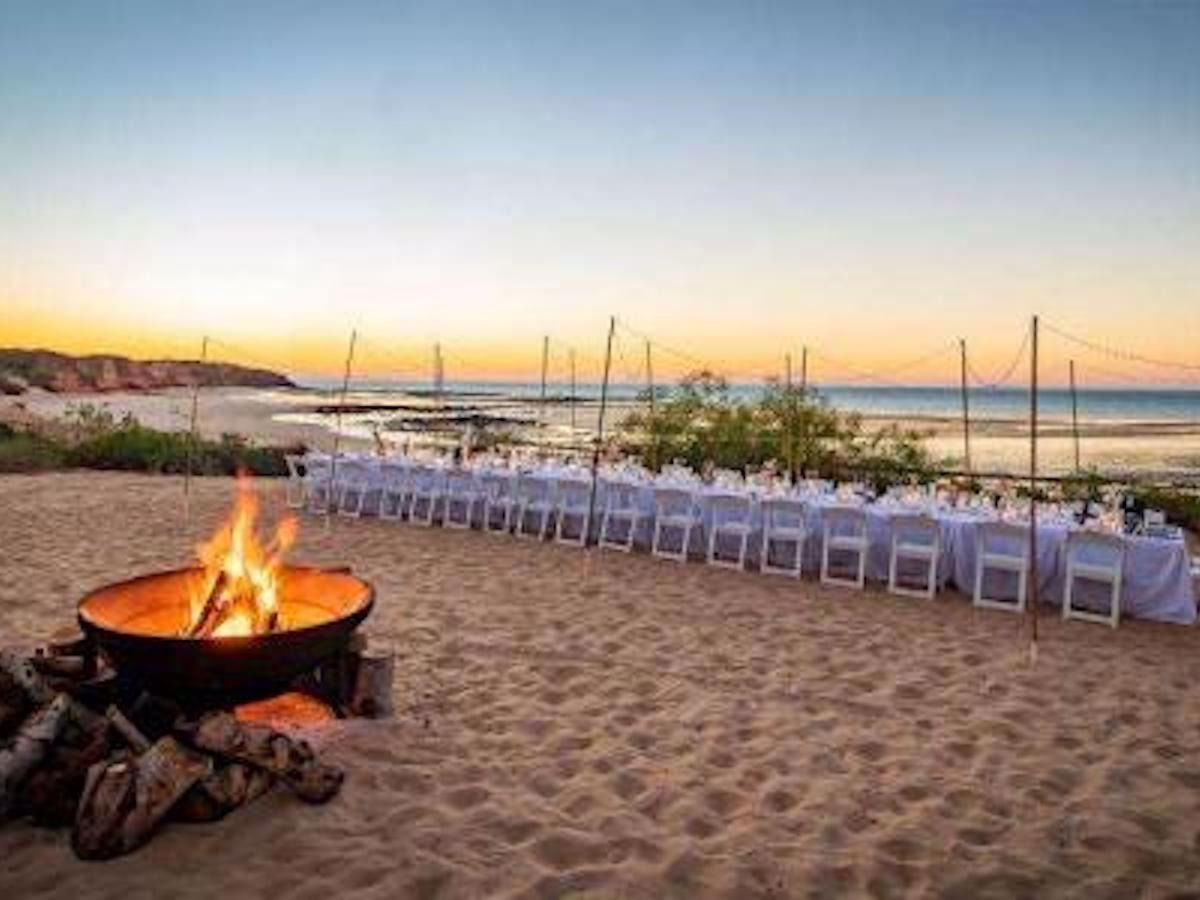 reservations@ramadaecobeach.com
0891938015
Don't miss out on the famous Eco Beach Wilderness Retreat Long Tables
Dates:May 21, Jun 6, Jul 23, Aug 7, Sep 10
Venue:Eco Beach Resort
Details
Hosted By:Eco Beach Resort
Ticket Price:$185
Food & Drink:Restaurant Events
Description
Sink your toes in to the sand while enjoying a long table dinner made up of fresh local produce, single vineyard wines and views that will take your breath away. Bookings now available for the below dates. Wine selections for each night are currently under review and we will update as soon as confirmed. Eco Beach Resort is a multi award-winning eco resort set amongst the pristine and untouched Kimberley environment. Just over an hour's drive south of Broome, accommodation at the eco resort provides guests with an unforgettable and unique wilderness experience whilst having minimal impact on the surrounding landscape. This eco friendly holiday accommodation near Broome is perfectly suited to every taste. The accommodation at our eco resort includes 25 superbly appointed Eco Villas interlinked by over 1km of elevated wooden boardwalks, and 30 luxurious safari style Eco Tents. For larger groups we also offer The Beach Houses, striking ocean front accommodation with amazing views of the Indian Ocean.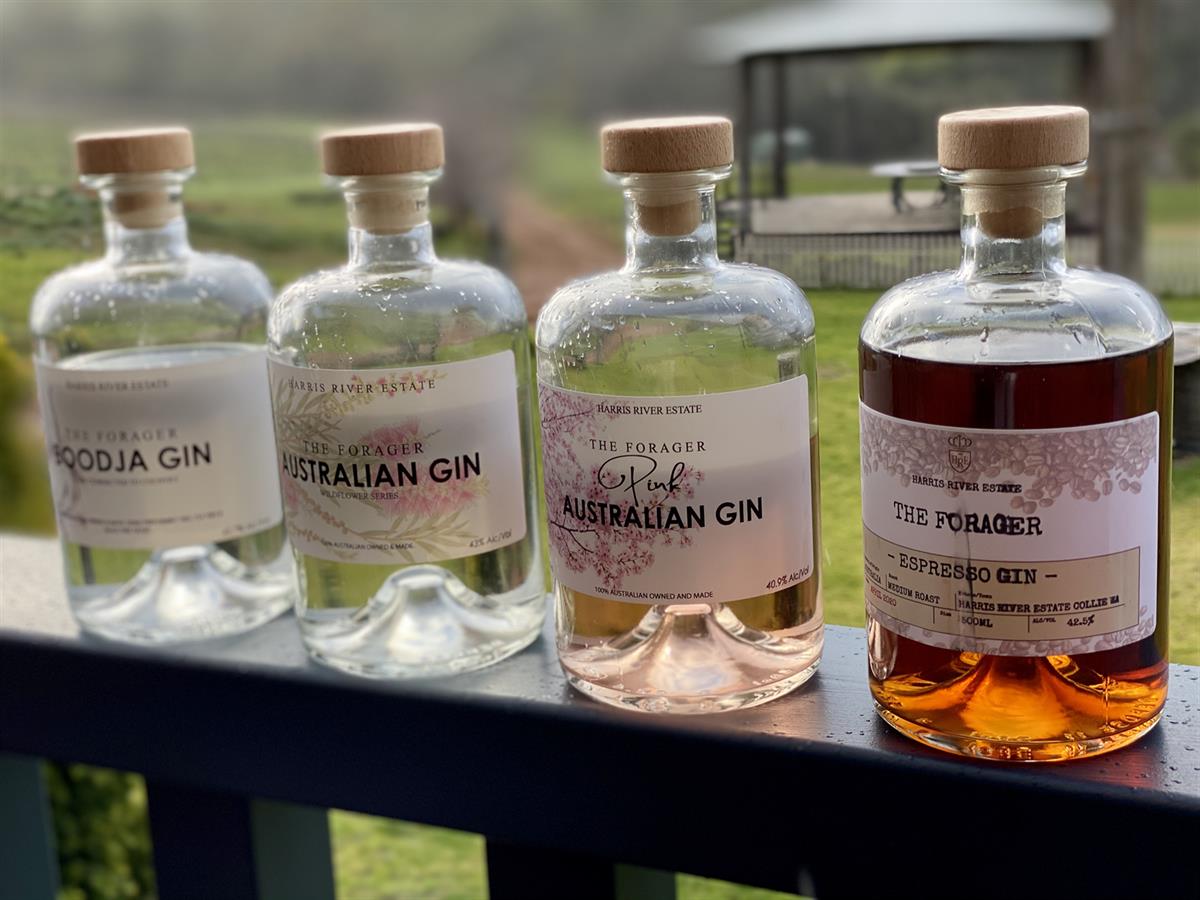 info@hiddendetours.com.au
0437 050 252
Our 3 day Gin Getaway whisks you away to the South West visiting Collie, Margaret River, Wilyabrup, Eagle Bay and Bunbury for gin, gin and more gin!
Dates:May 21 - 23, Jun 18 - 20, Jul 23 - 25
Venue:Multiple Tour Locations
Details
Hosted By:Hidden deTours
Ticket Price:GINvestment - Adult (double/twin share) = $880 per person (min. booking of 2) Single traveller (own room) = $1100 per person
Type:Adults Only
Food & Drink:Spirits,Wine
Other:Travel
Description
Gin is so on trend and so delicious, with award winning gin distilleries popping up all over the country. You will be in good spirits as we garnish the tour with tasty distillery lunches and visits to amazing foodie producers for honey, olive oil, cheese and chocolate tastings too! We love to celebrate all that is great about gin by showcasing the South West`s best gin distilleries. They are all masters of their craft and are creating incredible award winning gin and other spirits.
info@harboursidefreo.com.au
08 6215 1063
Enjoy an evening of cocktails and canapes whilst partying at the picturesque Fremantle Harbour for this charity soirée.
Dates:May 22
Time(s):6:30pm
Venue:Harbourside Freo
Details
Hosted By:Harbourside Freo
Ticket Price:$133.79
Type:For Charity / Fundraising
Food & Drink:Cocktails
Description
The Soirée on Saturday 22 May 2021 will see guests treated to a welcome cocktail and a mouth-watering five-course canape style dinner including an array of desserts. Also sip on three hours of beverages – all whilst enjoying our resident DJ and live music. Prepare for excitement as exclusive hospitality experiences and more are up for auction throughout the evening, with all proceeds going towards Beyond Blue. Beyond Blue provides invaluable information and support to every Australian to assist them in achieving their best possible mental health, whatever their age or location. For those coming in a group of six or more, start the Soirée with a complimentary bottle of Laurent-Perrier La Cuvee Champagne NV! Dress to impress in cocktail with a touch of blue. YOUR TICKET INCLUDES: Donation to Beyond Blue Welcome Cocktail 3hr Premium Canapé & Beverage Package Live Music inc 6 piece Band & DJ Immersive Charity Auction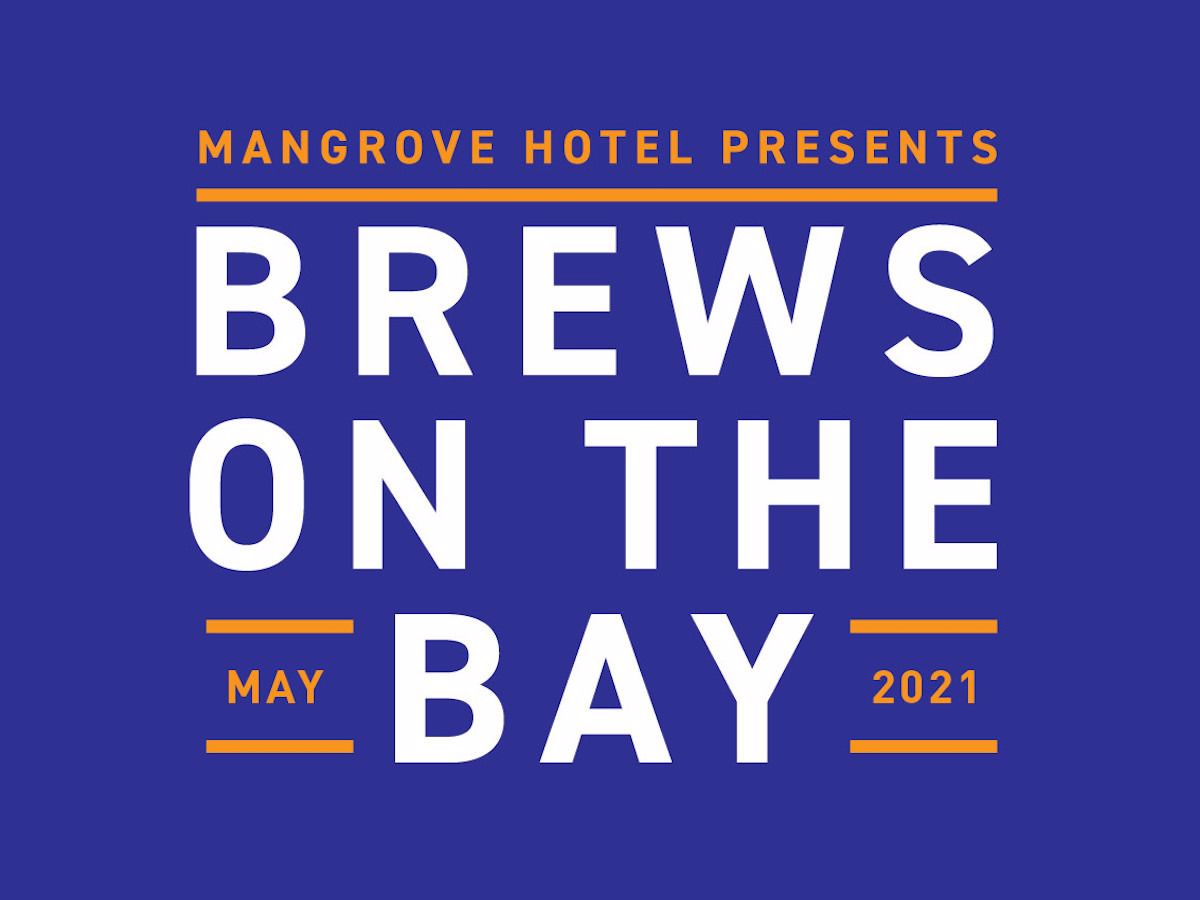 reservations@mangrovehotel.com.au
0891921303
The Annual Mangrove Hotel's Brews on the Bay is back and we can't WAIT to share our love of craft beer with you all again
Dates:May 22, 23
Time(s):12pm
Venue:Mangrove Hotel
Details
Hosted By:Mangrove Hotel
Food & Drink:Food Market Events,Beer
Description
Come and soak up the best views in town while you sip and savour the finest nectar the West has to offer. With 16 Western Australia breweries featured, your options are wide open! There will be food stalls to match your favourite brews and live entertainment all weekend long. Tell your friends, invite your neighbours and bring along the family for this weekend packed full of fun.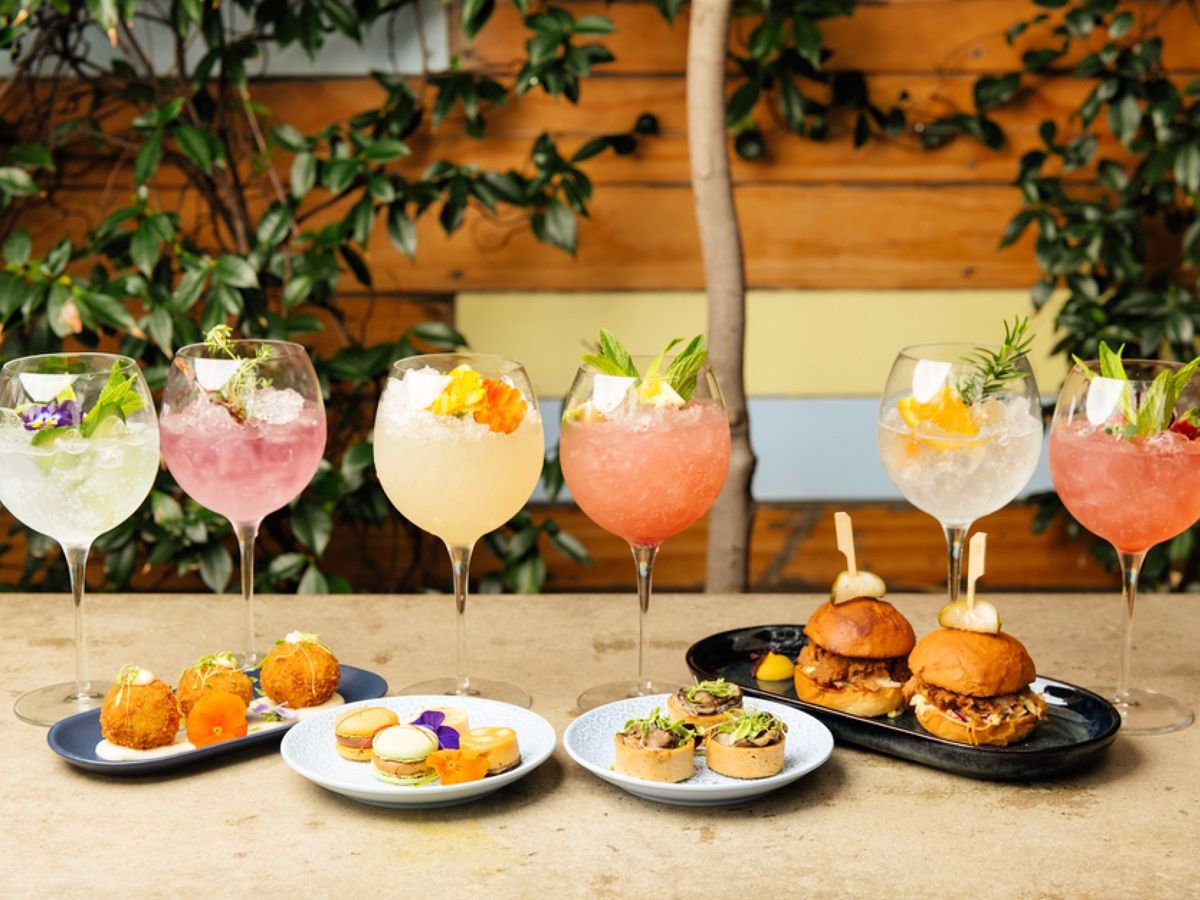 info@thegarden.net.au
0892028282
GINdulge in an afternoon of Gin at The Garden's 'Gin High Tea' event series!
Dates:May 22, Jun 19, Jul 17, Aug 14, Sep 11, Oct 9
Time(s):2.00pm - 4.00pm
Venue:The Garden
Details
Hosted By:The Garden
Ticket Price:$80
Food & Drink:Spirits
Description
Join us for an afternoon of roaming high tea canapès paired with 6 gin and tonic cocktails Drinks Summer Granita Gordon Sicilian Lemon, grapefruit bitters, lemon Old Tom and Tonic Haymans Old Tom, Fever-Tree elderflower tonic, cucumber, mint Sunset Blush 78 Degrees Sunset, Fever-Tree aromatic tonic, strawberry, mint Summer Haze Scapegrace Black, Fever-Tree aromatic tonic, pineapple, thyme Western Seas West Winds Sabre, Fever-Tree mediterranean tonic, orange, rosemary The Floradora Tanqueray Seville, Fever-Tree ginger beer, lime, raspberry mint Assorted high tea canapés served throughout the event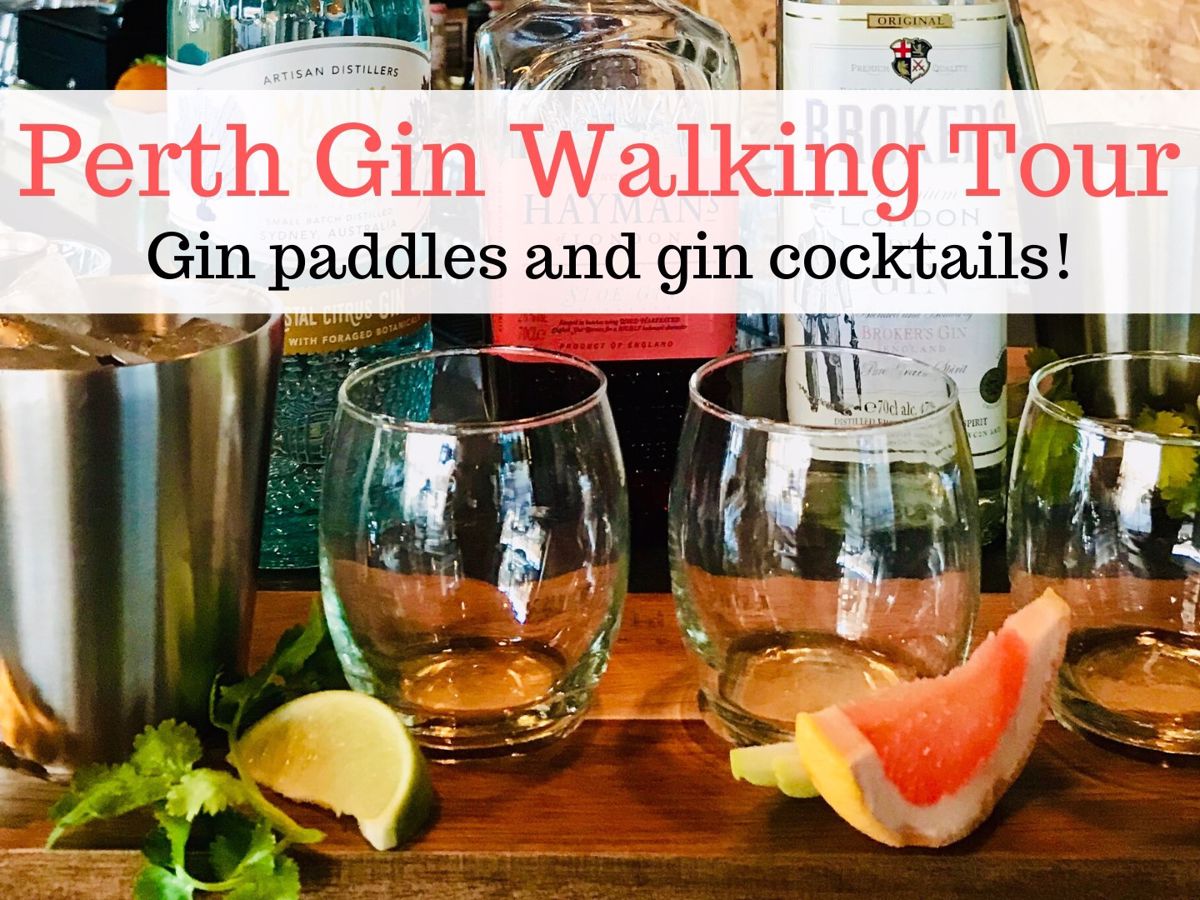 info@hiddendetours.com.au
0437 050 252
The Gin Walking Tour of Perth takes gin devotees on a gin adventure visiting a delicious array of gin bars in the CBD and Northbridge
Dates:May 22, 29
Venue:Perth CBD & Northbridge
Details
Hosted By:Hidden Detours
Type:Adults Only
Food & Drink:Spirits
Ticket Price:$130pp
Description
The Gin Walking Tour of Perth consists of guided gin tastings by gin experts in two gin bars, you are bound to be in good spirits, as you sip your gin tasting paddles resplendent with garnishes and tonics. For the gin and cocktail lover, we visit hidden bars for an interactive experience and various gin cocktail tasters. Learn the art behind making awesome cocktails, and drinking them too! Enjoy strolling through Perth city streets visiting gin joints, whilst our guide GIN-dulges with you juicy stories about gins history, and peppers it with some of Perths own secrets and scandals. For a gin tour with a difference, grab your gin pals and let the good times be-GIN!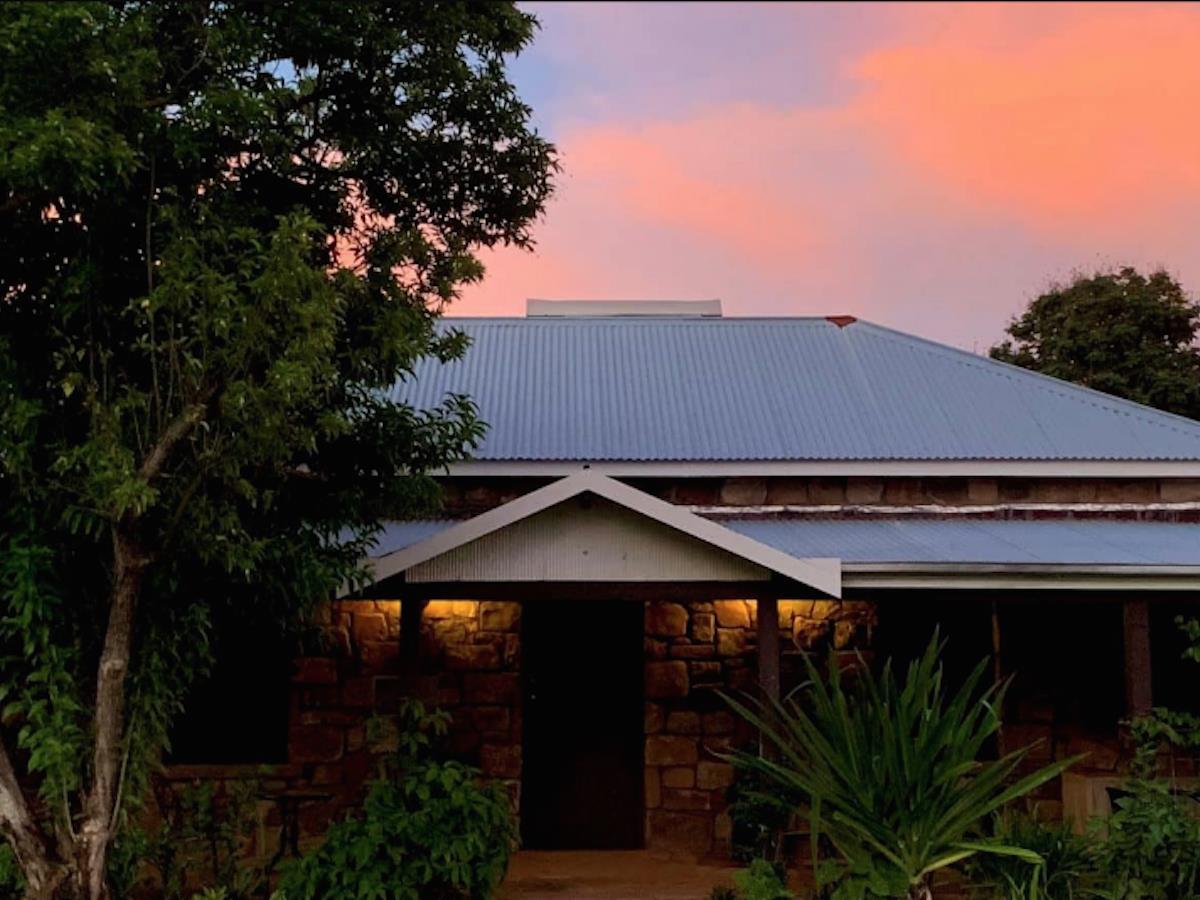 operations@ordvalleyevents.com.au
0412 057 251
A High Tea for the Aussie stockman!
Dates:May 22, 23, 25 - 27 & 29
Time(s):10:30am
Venue:Argyle Homestead Museum
Details
Ticket Price:$10.71 - $41.82
Festivals:Ord Valley Muster
Food & Drink:Restaurant Events
Art Exhibitions:Historical
Description
Come along to the Argyle Homestead Museum for a High Tea with a difference – Aussie stockman style!
Throughout the High Tea enjoy a guided tour of the Argyle Homestead Museum and learn about the history of the Durack family in the area and gain an insight into the lives of our pastoral pioneers.
The sun is shining, the weather sweet! Get ready Freo, the Urban Wine Walk is back and this is the one wine event you'll want tickets to!
Dates:May 15 & 22
Time(s):12:00pm
Venue:Fremantle - Multiple Venues
Details
Hosted By:Neighbourhood Events Co
Ticket Price:$79.99
Food & Drink:Wine
Description
The Fremantle streets will be alive in May 2021 as a line-up of the best bars and restaurants each transform into an Urban Cellar Door for you to visit on a self-guided trail!
How does it work you ask? Simply decide which venue you'd like to start from and you're off! Choose your own adventure as you and your friends enjoy awesome experiences at a hand-picked selection of local bars and restaurants whilst of course tasting amazing wines thanks to our incredible line-up of winemakers.
Guaranteed to sell out, the Urban Wine Walk promises a fun and unique self-guided wine tasting experience that you and your friends won't want to miss!
PARTICIPATING VENUES & WINEMAKERS (11)
1. Emily Taylor Ft. Windows Estate (Margaret River, WA)
2. Strange Company Ft. Wines of Merritt (Margaret River, WA)
3. The Old Synagogue Ft. Flametree Wines (Margaret River, WA)
4. Freo.Social Ft. Goon Tycoons(Margaret River, WA)
5. The Federal Hotel Ft. Domaine Naturaliste (Margaret River, WA)
6. Norfolk Hotel Ft. Villaggio (Margaret River, WA)
7. Republic of Fremantle Ft. LS Merchants (Margaret River, WA)
8. Lions & Tigers Ft. Marri Wood Park (Margaret River, WA)
9. Ronnie Nights Ft. Frankland Estate (Great Southern, WA)
10. Benny's Ft. Morlet Wines (Margaret River, WA)
11. Vin's Tapas Ft. Miles from Nowhere (Margaret River, WA)
EVENT REGISTRATION / WRISTBAND & VOUCHER COLLECTION
Event wristbands, tasting glasses & vouchers will need to be collected on the day of the event prior to commencing the Urban Wine Walk. The offical collection point is as follows:
Where - Beerpourium (Level 1 / 13 South Tce, Fremantle)
Date & Time - Saturday 22nd May (11am - 1pm)
GETTING AROUND
Aside from the incredible wines, one of the best things about the Urban Wine Walk is that it's a completely self-guided day out! What that means is once you've been to your nominated starting location you can go where you want, when you want!