Pictured: Experience a piece of the Mediterranean: Book now for a staycation at The Marina Mindarie SEE MORE
The Original Guide to What's On in Perth & Western Australia
What's On. Museums. Galleries. Food. Wineries. Film. Festivals.
Outdoor Movie Season Begins
---
Telethon Community Cinemas in Four Locations
Perth City Guide
---
Scoop's latest guide to all things Perth
Swimming holes under an hour from Perth
---
Hidden oases and secret swimming spots
10 WA Travel Destinations
---
Get Inspired And Add Them To Your Bucketlist
Guides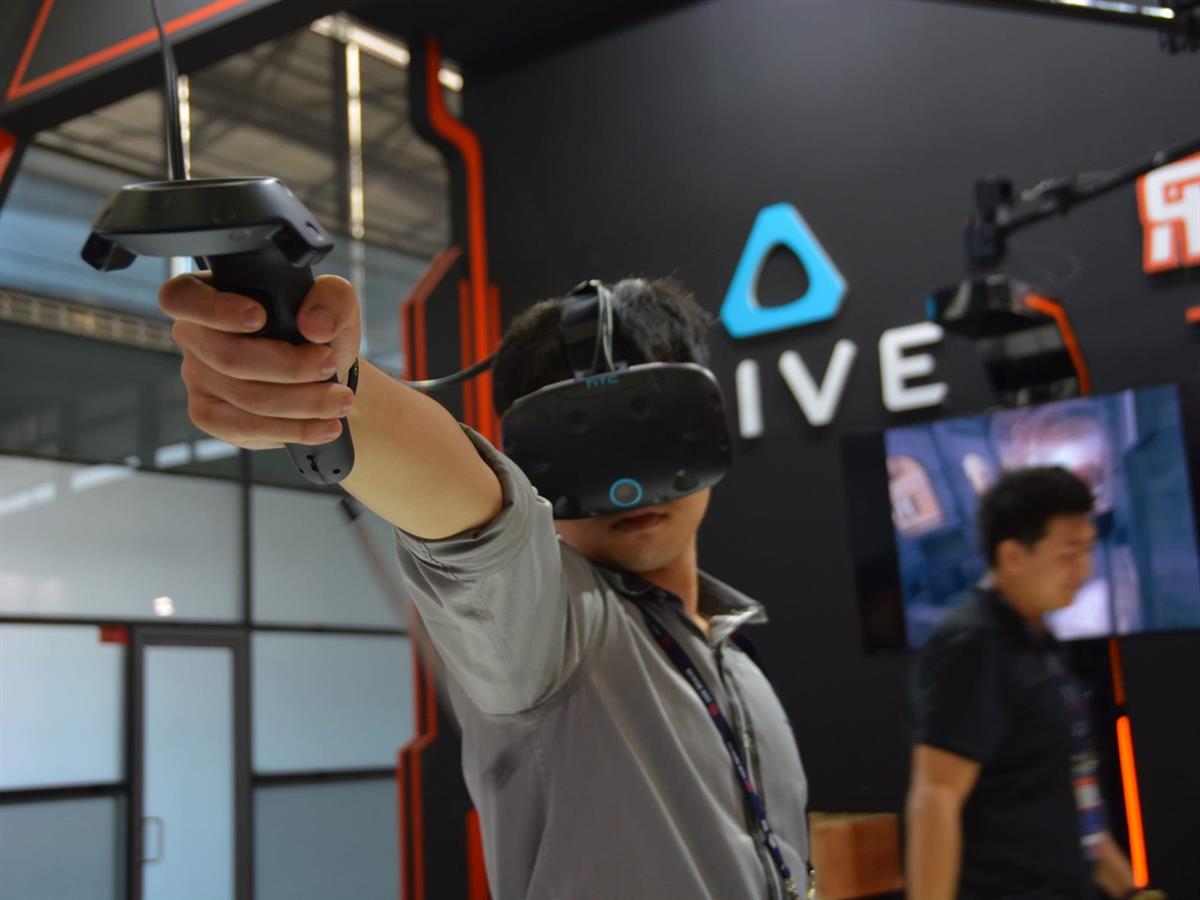 richard@xrwa.com.au
0448 007 233
Explore stunning immersive VR experiences and technologies, hear from some of the industry's leading thinkers and innovators, and network with local, national, and international colleagues.
Dates:Dec 3 - Dec 6
Time(s):Starts 10am
Venue:Perth Cultural Centre
Festivals:All Festivals,XR:WA
Details
Hosted By:XR:WA
Venue Address:Perth Cultural Centre, Francis Street and William St, Northbridge WA 6003
Art Exhibitions:Other Visual Arts
Other:Expos,Technology
Ticket Price:Free
Type:Free
Description
Spread across three days, the major conference and public exhibition will showcase the ideas, works, technology and constantly evolving environment of the virtual reality and digital screen industry.
The jam-packed program will feature panel discussions, a Games and Experience Emporium, trade exhibitions, and workshops with keynote speakers that will delve into the immersive and digital screen-based forms of art, entertainment, education and training, science and research, and business.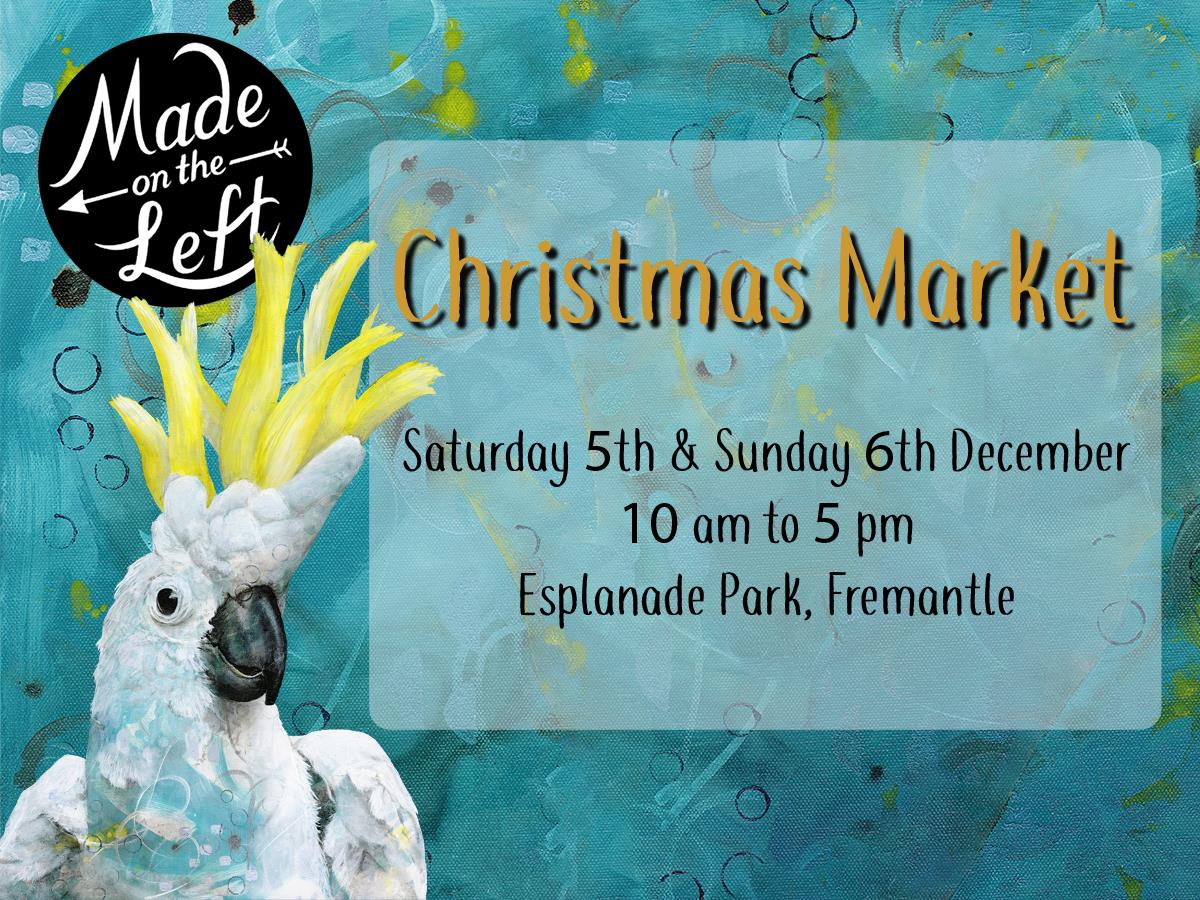 admin@madeontheleft.com
0411604199
Perth's own designer markets are back for 2020! The annual Made on the Left Christmas Market returns to Fremantle's Esplanade Park, on Saturday 5th and Sunday 6th December.
Dates:Sat 5th & Sun 6th December 2020
Time(s):10am to 5pm
Venue:Esplanade Park, Fremantle
Details
Hosted By:Made on the Left Inc.
Venue Address:Esplanade Park, Marine Terrace, Fremantle
Ticket Price:FREE
Type:Community,Free
Other:Arts & Crafts,Markets
Description
The annual Made on the Left Christmas Market will see over 100 Western Australian designers come together at Fremantle's Esplanade Park, on Saturday 5th and Sunday 6th December.
Made on the Left is Perth's longest running designer market, offering a unique showcase of products from talented and creative local artists.
Visitors will be amazed at the one-of-a-kind gifts for men, women and children on offer - all lovingly made here in WA. Everything displayed is either hand made by the designer or fully produced in WA, with each stall holder featuring their own designs.
The wide range of gift ideas will include hand-made clothing and accessories (made from vintage, retro and unique fabrics), mosaic artworks, original canvas prints and watercolours, timber homewares, luxury candles and 100% leather bags and clutches.
There will also be fine silver jewellery featuring gem stones and precious metal wires, metal wall art, artisan soaps, home and beauty products, sweet treats and home-made honey.
Entry to this family friendly event is FREE and will include kids' workshop activities on both days. Of course, a range of food trucks will provide eats and drinks as well.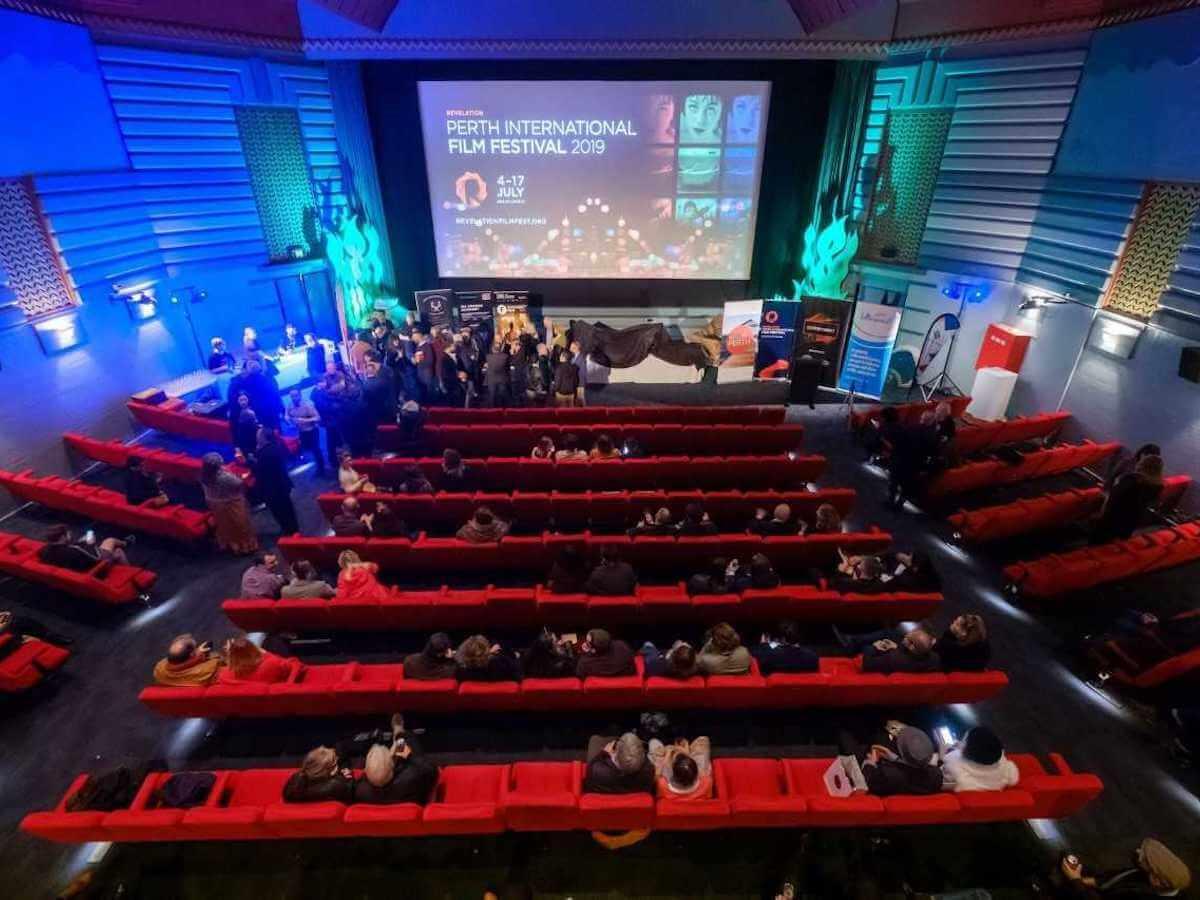 admin@revelationfilmfest.org
0448 007 233
Perth's Revelation Film Festival is back once again to showcase the best independent movies from Dec 9 - 13
Dates:Dec 9 - 13
Time(s):Various
Venue:Multiple Venues
Festivals:All Festivals,Revelation Film Festival
Details
Venue Address:Various Venues
Produced By:Revelation Film Festival
Other:Film Festivals
Hosted By:Revelation Film Fest
Description
The 23rd annual Revelation Perth International Film Festival presents over 30 features, documentaries and short films from December 9 – 13, screening as part of a curated program celebrating independent filmmakers from across the globe and around the corner.
The full line up is online at www.revelationfilmfest.org with tickets for all screenings available now.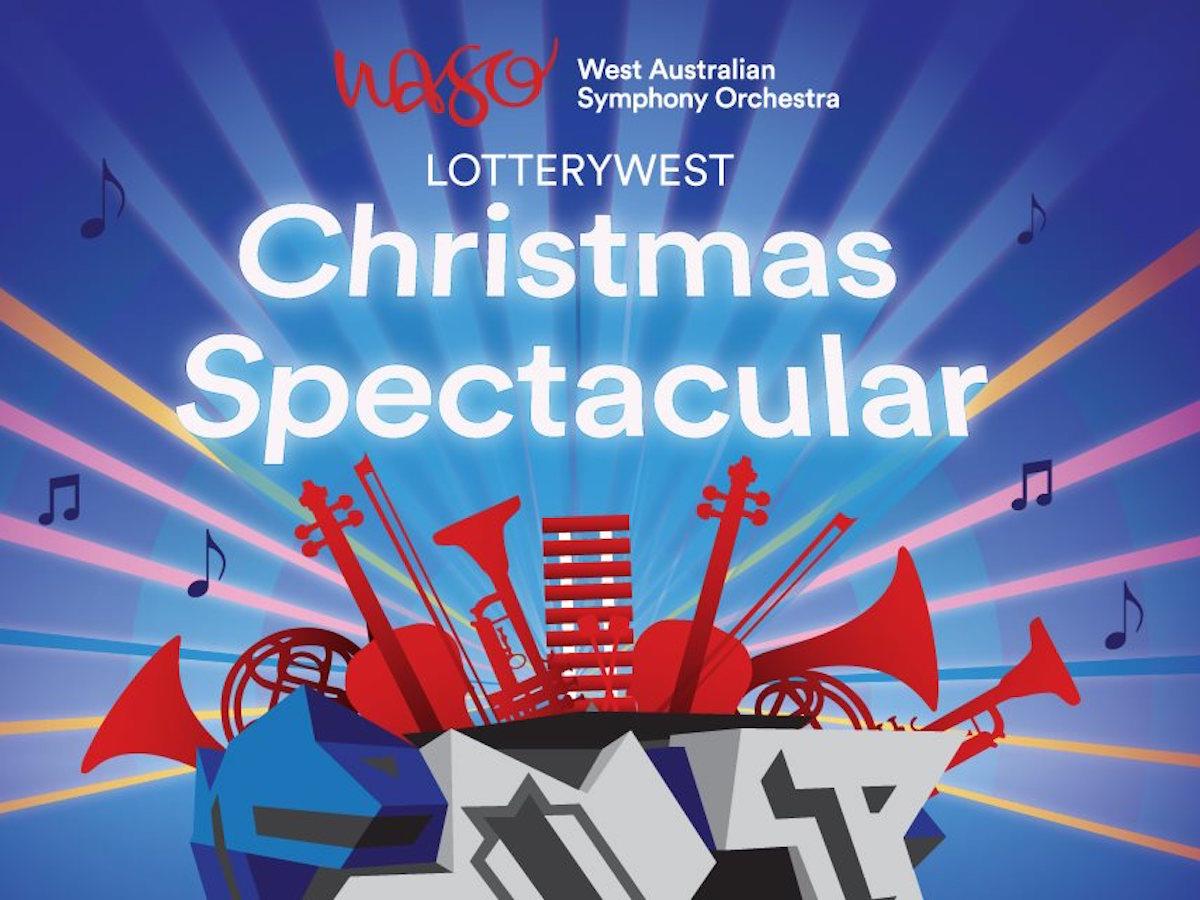 waso@waso.com.au
9326 0000
Our annual free end of year concert is reconceived in 2020 as an RAC Arena spectacular.
Dates:Dec 12
Time(s):7.00pm
Venue:RAC Arena
Details
Hosted By:WASO
Venue Address:700 Wellington Street, 6000
Produced By:WASO: WA Symphony Orchestra
Music:Orchestral,Classical
Type:Free
Ticket Price:Free
Event Venue:RAC Arena
Description
Presented by West Australian Symphony Orchestra with the support of Lotterywest and City of Perth, no other show in the City this year will feature such a magnificent combination of sing-along Christmas hits and dazzling special effects, totally free and COVID-safe for the whole family.
Western Australia's favourite leading lady, Lucy Durack, will be our host while your West Australian Symphony Orchestra and special guests perform a much-loved program of Christmas classics. Families can sing-along to Baby, It's Cold Outside, What A Wonderful World and Santa Claus is Coming to Town while also enjoying favourites from The Nutcracker and Home Alone.
This magical production will feature more than 130 West Australian performers on stage including the Orchestra and WASO Chorus led by Perth's rising star conductor Jen Winley. They will be joined by international musical theatre star Amy Manford, and acclaimed soprano Samantha Clarke, with more special guests including the one and only, Santa.
While the event remains free for all the family, tickets will need to be secured via Ticketek with contact details required at booking.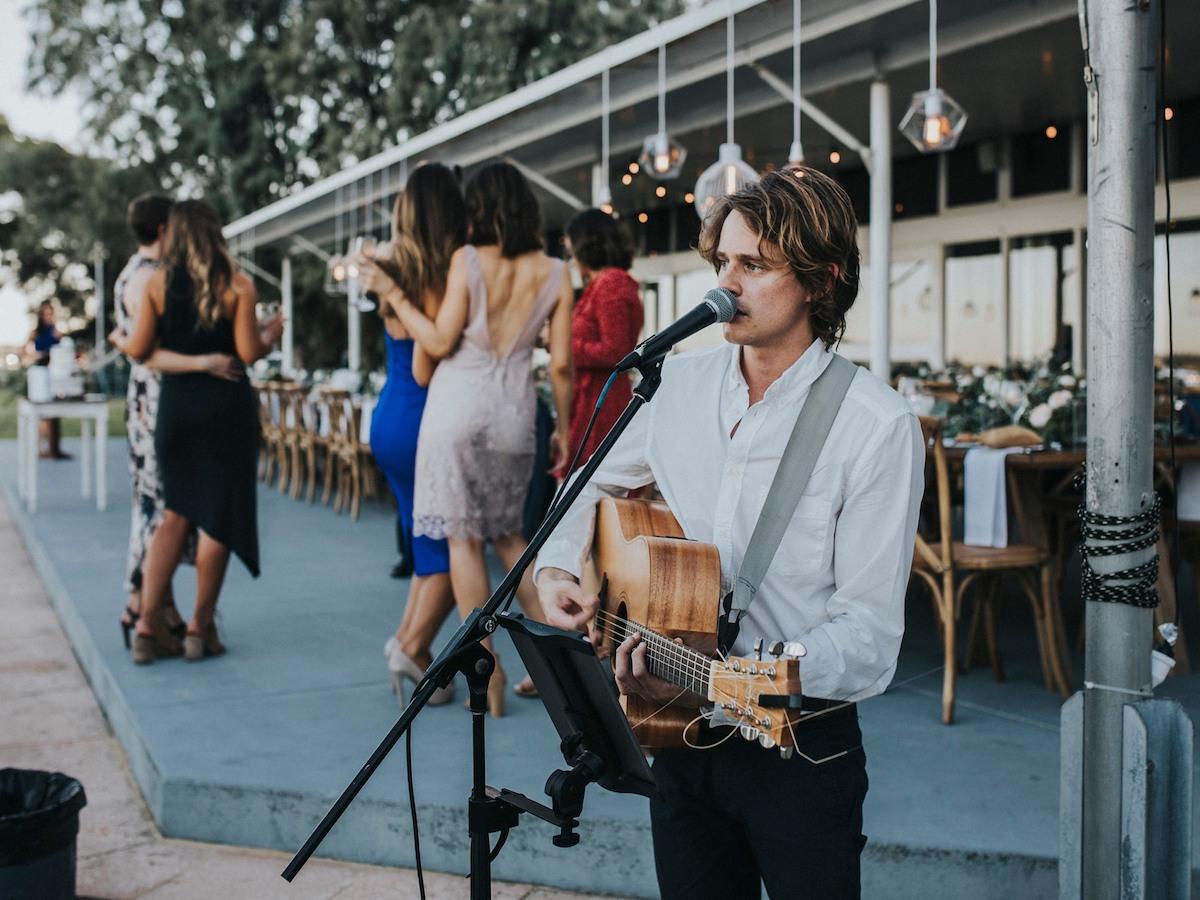 culture@stirling.wa.gov.au
0892058555
Enjoy your summer evening with the vocals of Henry Clarke with his acoustic guitar.
Dates:Dec 16
Time(s):6:30pm - 7:30pm
Venue:Cafe Relish
Details
Venue Address:Cafe Relish, 193C Scarborough Beach Road, Doubleview WA 6018
Type:Community,Free
Music:Free,Country & Folk
Hosted By:City of Stirling
Description
Enjoy the festive air as Henry Clarke performs a mixture of covers and Christmas tunes at Café Relish in the beer garden.
While in Doubleview, visit Munro Reserve and enjoy the Christmas Gumtree decorated with oversized baubles and sparkling lights.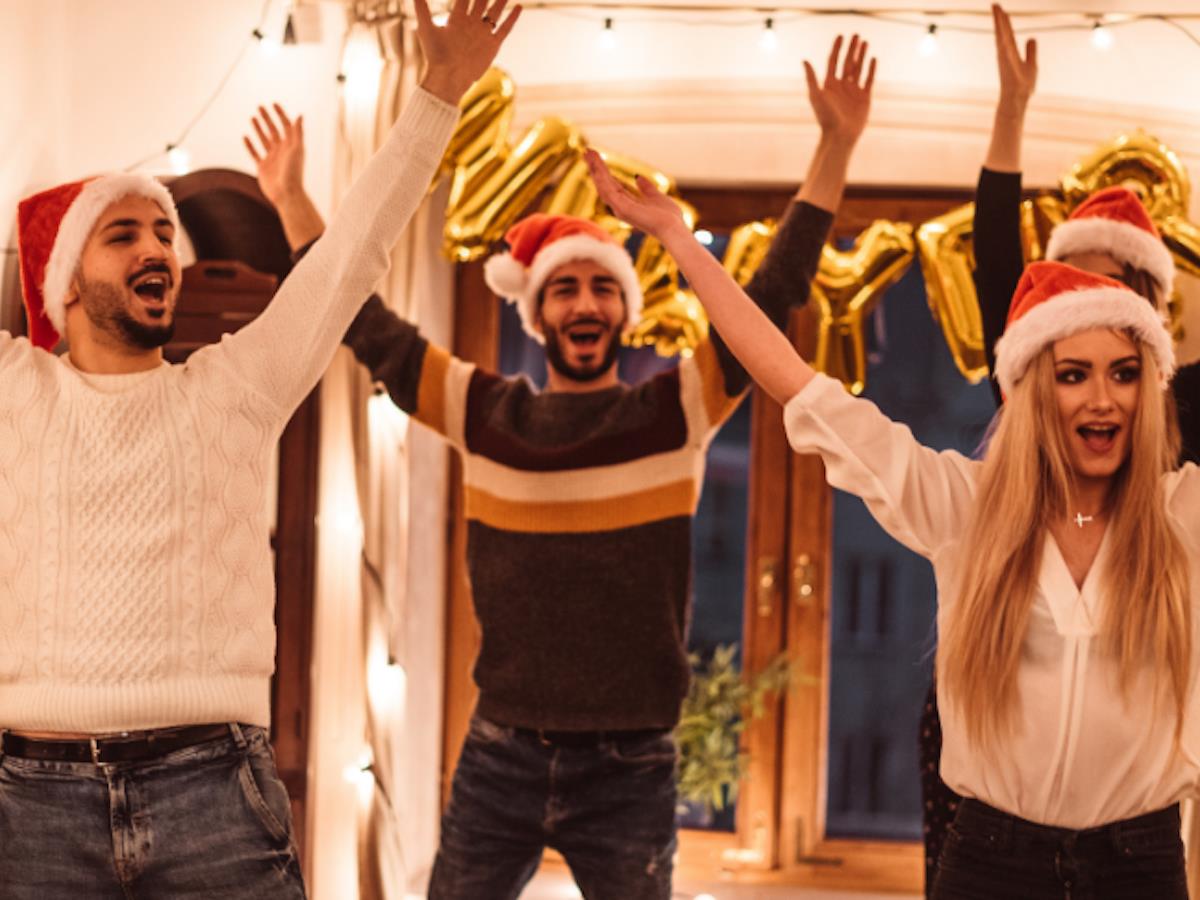 A dancing walking tour down Beaufort street to get into the festive feels.
Dates:Dec 19
Venue:Stirling Community Centres
Details
Venue Address:Stirling Community Centres - Bob Daniel - 895 Beaufort Street, Inglewood WA 6052
Type:Community,For Kids,Free
Hosted By:City of Stirling
Ticket Price:Free
Description
It's time to get your dancing shoes on, get in your best festive wear, and celebrate the silly season in style with a silent disco in the heart of Inglewood! On this dancing walking tour, you will be transported into a fun and festive world of the latest hits, dance classics, sing-along favourites and of course the best Christmas tunes!
Our high-energy host – Yannick Benoit will keep you entertained as you twist and shout down Beaufort Street, visit murals, visual art pieces, cafes and restaurants. The tour will conclude at General Public where you can sit back, relax, and enjoy a bite to eat.
Please note: Make sure to wear your best comfy shoes and bring a bottle of water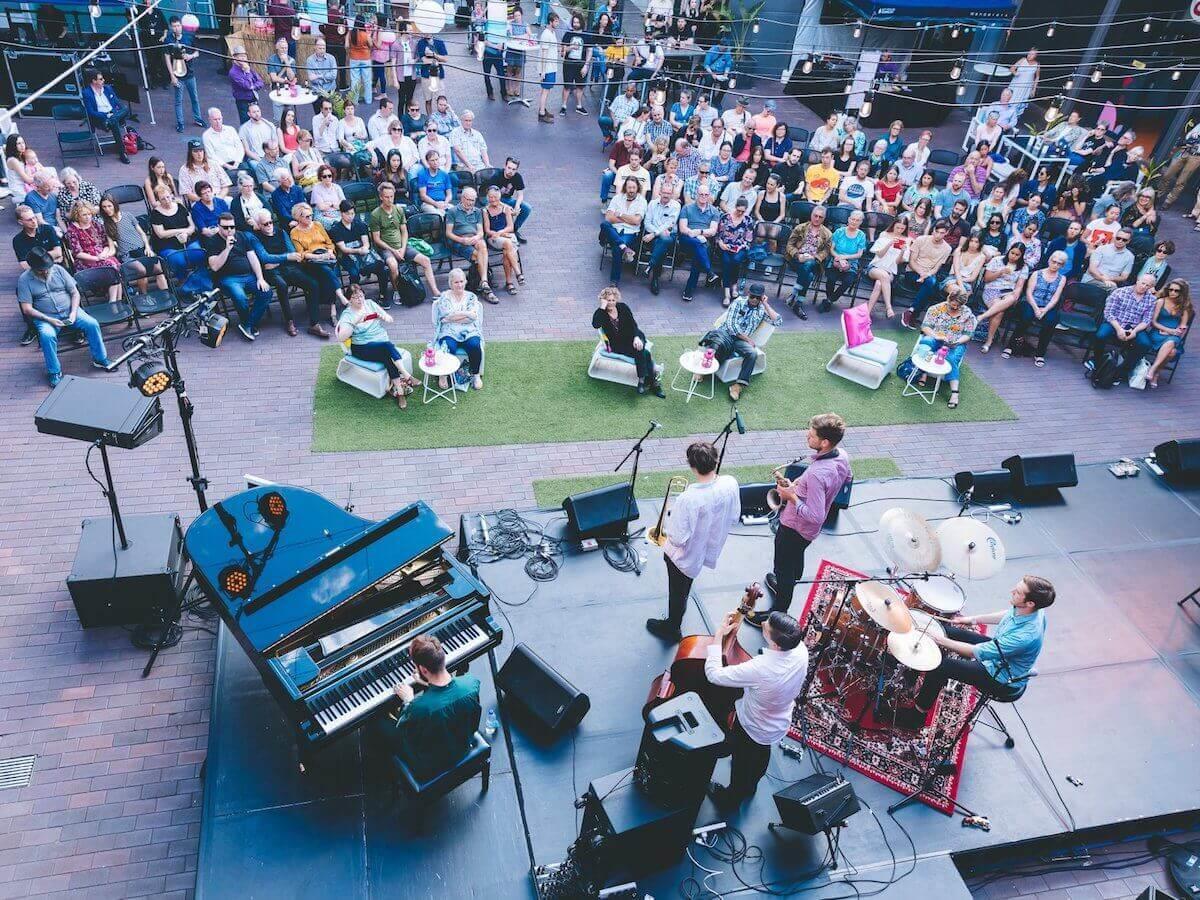 stcwa@ptt.wa.gov.au
08 6212 9292
The Courtyard Club is back with free sets from local legends in the State Theatre Centre of WA Courtyard.
Dates:Every Friday; Nov 6 - Dec 18
Venue:State Theatre Centre of WA Courtyard
Details
Hosted By:State Theatre Centre of WA
Venue Address:174-176 William St, Perth WA 6000
Type:Free
Music:DJs,Gig Guide,Free,Indie & Alternative
Event Venue:State Theatre Centre of WA
Description
Running over 7 weeks, this collab between State Theatre Centre of WA and RTRFM is the perfect place to start your weekend with friends while experiencing live radio and local music for free. An all-ages event, there's also a licensed bar and food options available.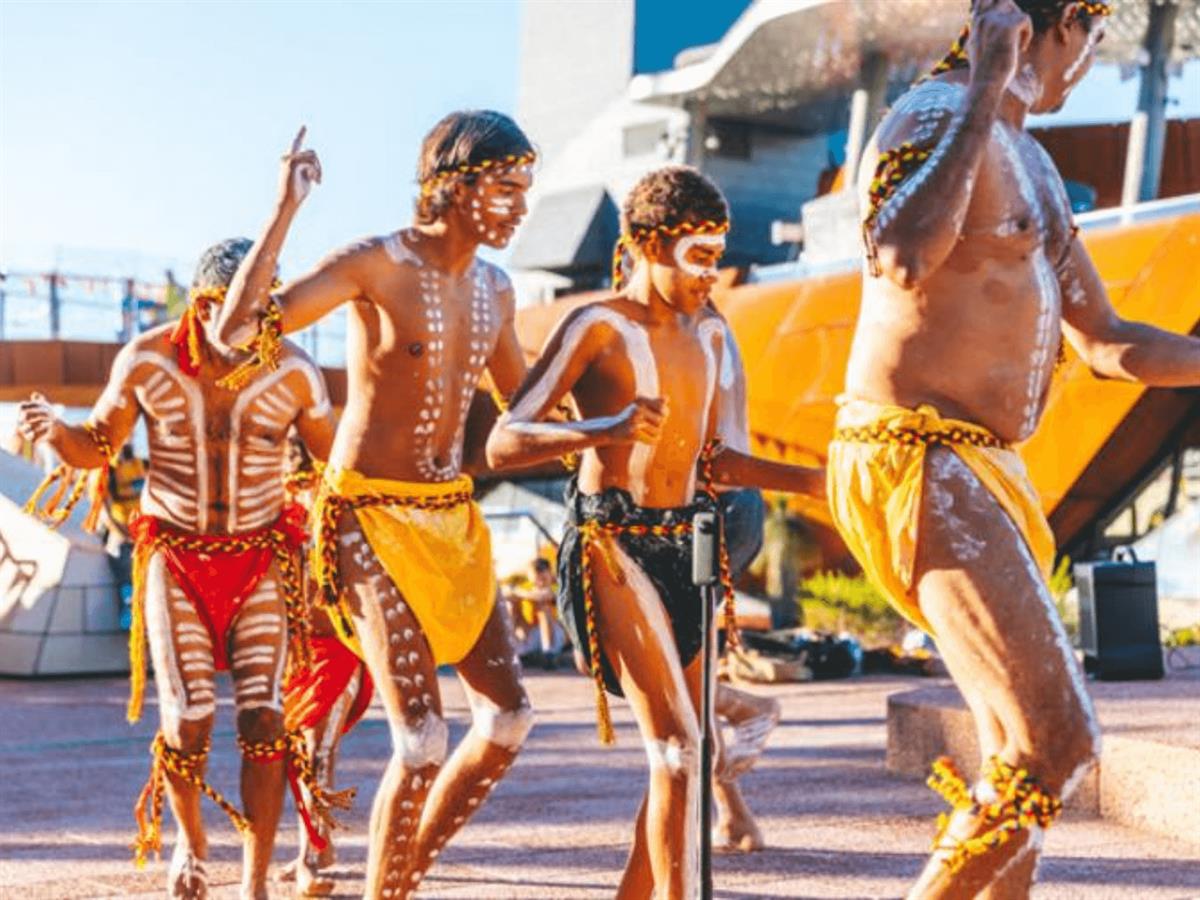 yagansquare@developmentwa.com.au
Yagan Square is being brought to life with a free celebration of the world's oldest living culture every Friday night. Let's meet, connect and celebrate in the heart of Perth city.
Dates:Every Friday, Nov 13 - Jan 29
Time(s):5:30pm - 6:30pm
Venue:Yagan Square
Details
Type:Aboriginal Art & Events,Community,Free
Performing Arts:Dance
Event Venue:Yagan Square
Hosted By:DevelopmentWA
Description
Entitled Nyumbi, locals and visitors alike will be able to immerse themselves in Perth's rich Nyoongar culture through traditional song and dance.
Watch Aboriginal performers from the Binjareb Middar and Kwarbah Djookian dance groups as they share stories of the world's oldest living culture through music, dance and language.
Grab a bite from one of the eateries and enjoy these free lunchtime performances on the grassed area next to Wellington Street.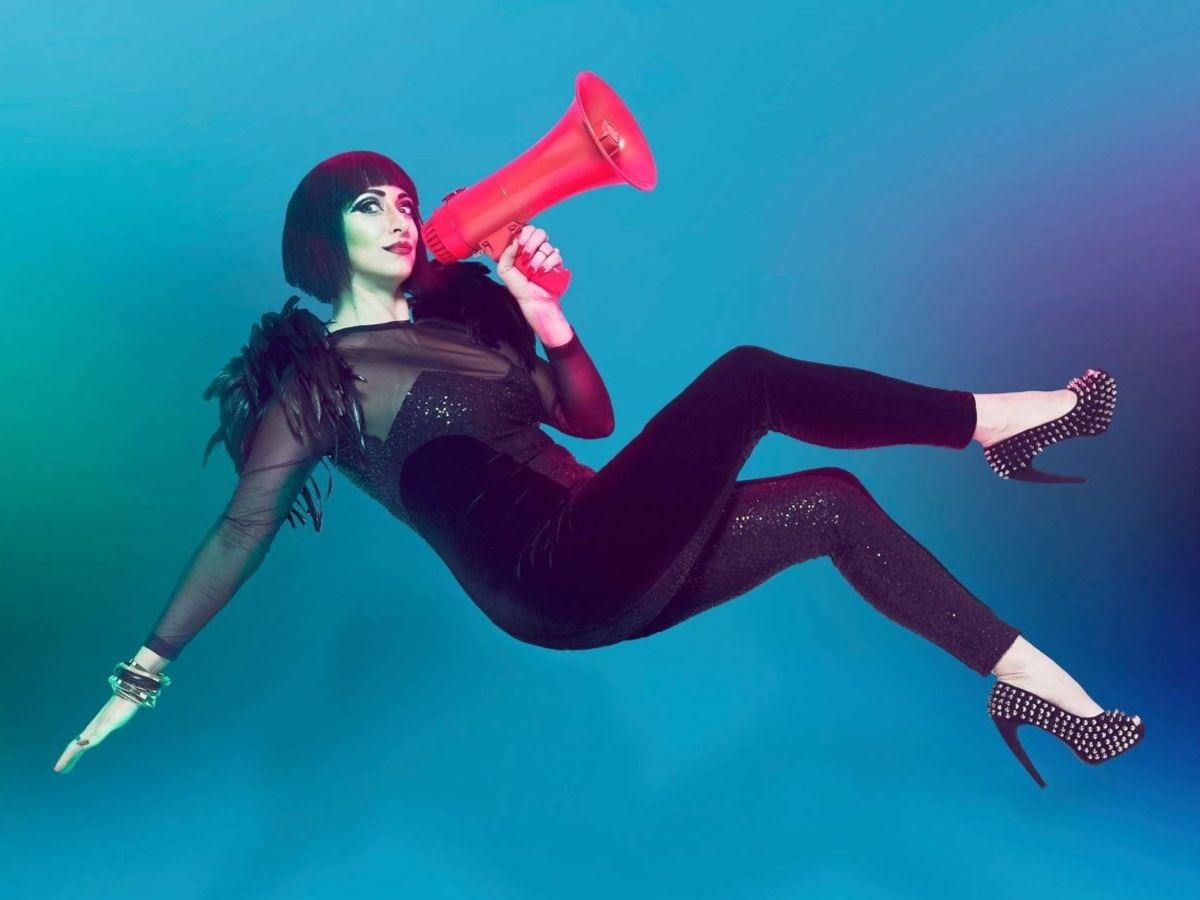 Join multi-award-winning cabaret performer Bernie Dieter and her degenerate family of misfits in the darkest, funniest, and most debauched club at Crown Perth.
Dates:Nov 17 - Dec 13
Time(s):7:30pm
Venue:Crown Perth
Details
Hosted By:Zaccaria & Dead Man Label
Venue Address:Great Eastern Hwy, Burswood WA 6100
Ticket Price FROM:$59.85
Ticket price TO:$95.53
Type:Adults Only
Music:Jazz
Performing Arts:Cabaret
Description
With never been seen before acts, sound tracked by a gin-soaked, Weimar-punk jazz band, this boundary pushing show is as inappropriate and provocative as it is breathtaking and hilarious. Bernie Dieter's Berlin Underground will perform at Crown for a strictly limited season.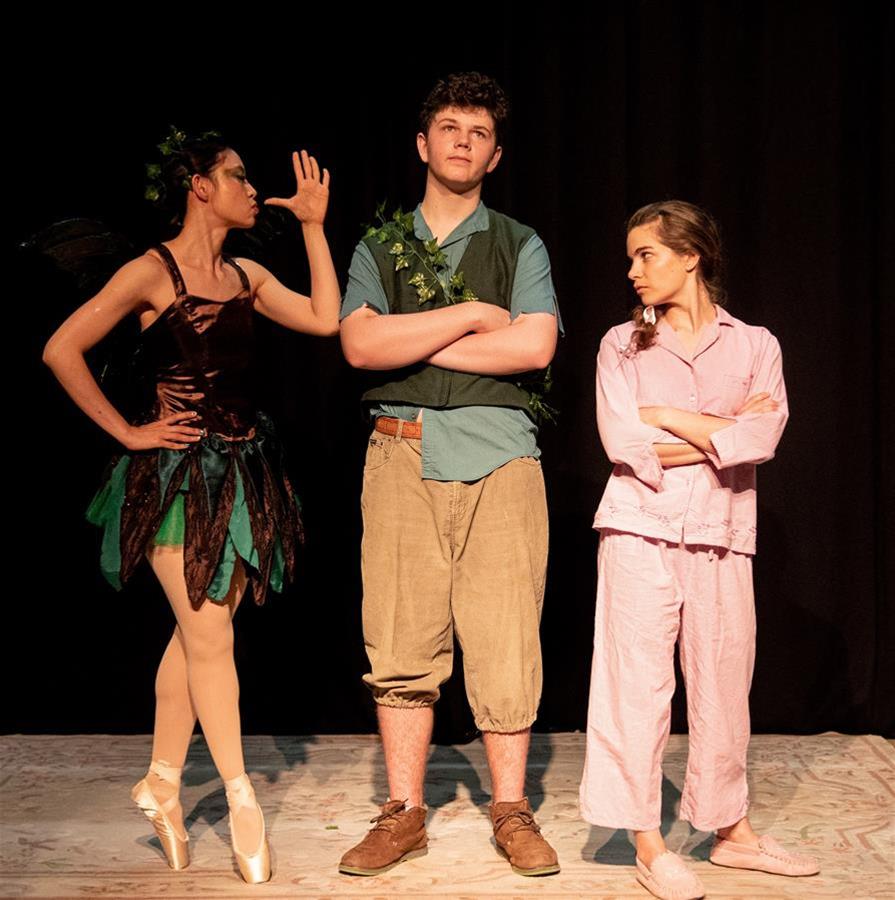 Magic, pirates, fairies and other fantastical creatures come together in Limelight Theatre's production of Peter Pan.
Dates:Nov 26 - Dec 12
Time(s):7.30pm November 26, 27, 28, December 3, 4, 5, 10, 11 and 12 with 2pm matinees November 28, December 5 and 12
Venue:Limelight Theatre
Details
Hosted By:Limelight Theatre
Venue Address:Civic Drive
Ticket Price:$23, $20 concession and $17 children
Ticket Price FROM:$17
Ticket price TO:$23
Type:For Kids
Performing Arts:Theatre
Description
Directed and adapted by Kathleen Del Casale from JM Barrie's original story, it follows Peter as he tries to retrieve his shadow.
He arrives with Tinkerbell in the nursery of Wendy, John and Michael Darling and together they embark on adventures in Neverland.
"Peter Pan is no better described than a story about 'the boy who never grew up'," Kathleen said.
"JM Barrie perfectly captures the innocence of childhood and how adulthood almost haunts it, lurking out of reach until it forces itself in.
"But at the same time it's a wonderful, fun, nostalgic and fantastical story."
Kathleen opted to do her own adaptation because she felt the 1904 original couldn't be staged with "ethical sensitivity".
"Audiences will notice there are Amazon warriors now – with the most amazing costumes! – who have replaced some of the original characters," she said.
"This also helped with casting because we often get a lot of females auditioning at the theatre."
Acting for the past 15 years, Kathleen has performed, directed or written for Stargate Actors Academy, HEY Fever and Snapshot Youth, Agelink and Limelight Theatres.
In 2012-13, she travelled to the UK to play May Gibbs in a touring production of River Dreaming and followed it up in 2015-16 with A Land of Legends.
Kathleen has been in numerous musicals including Hairspray, Anything Goes, Sweet Charity, Greenwicks and The Wedding Singer and has directed Death of a Salesman and co-directed Rock of Ages.
"Peter Pan is my favourite story," she said. "I fell in love with it when I first read it as a 12-year-old.
"It really captured my imagination and has always stayed with me – my first tattoo was of the 'second star to the right' group of stars from the story.
"My amazing crew and I have put a lot of hours into creating Neverland and it will really transport people back to their childhood selves.
"We've squeezed a huge amount of work into the rehearsal period and have some great stuff for our audiences to enjoy."
Peter Pan plays at 7.30pm November 26, 27, 28, December 3, 4, 5, 10, 11 and 12 with 2pm matinees November 28, December 5 and 12.
Tickets are $23, $20 concession and $17 children – book at www.limelighttheatre.com.au or call 0499 954 016 between 9am and 12pm, Monday, Wednesday and Friday.
Limelight Theatre is on Civic Drive, Wanneroo.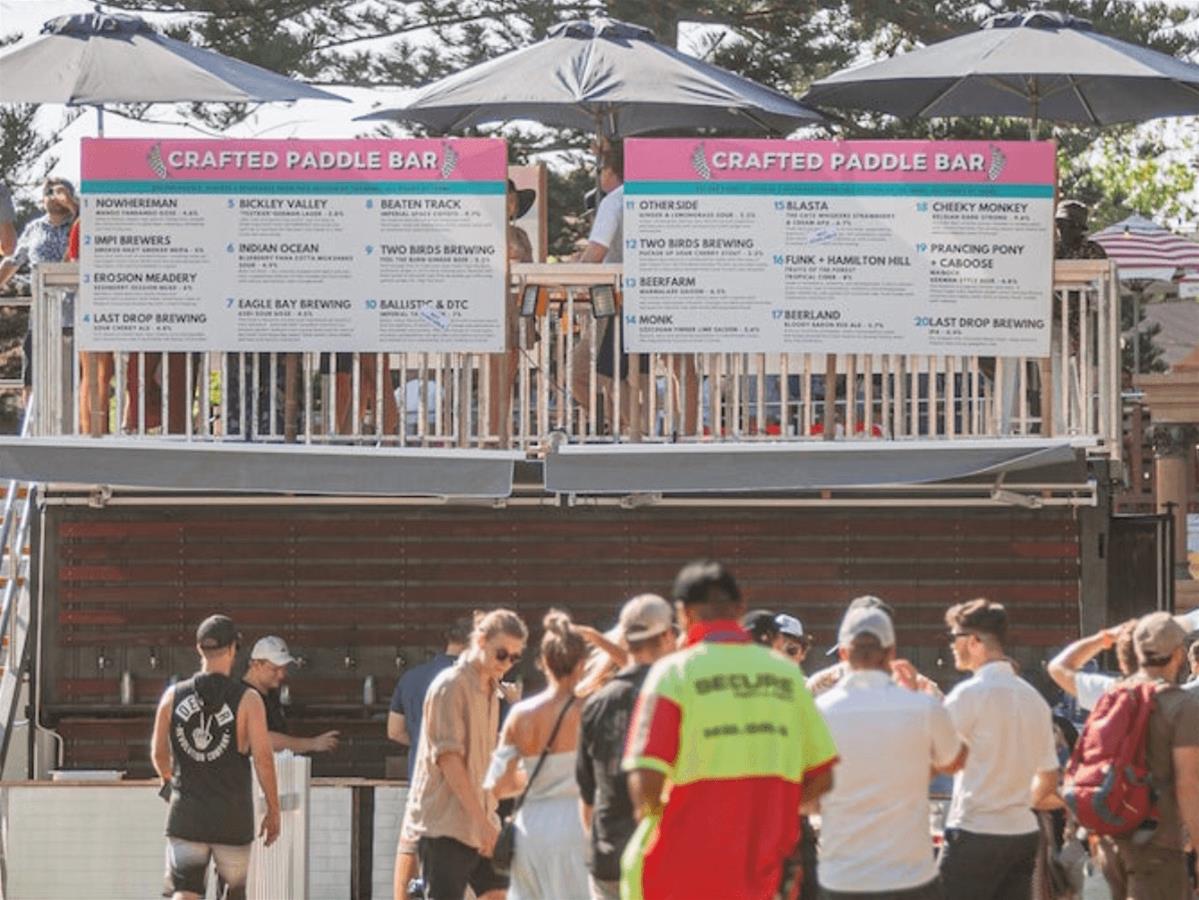 brewhouse@othersidebrewing.com.au
(08) 9336 2837
New temporary bar Welcome to the Otherside is coming to Subi for the summer, popping up behind the Corner Gallery from Nov 26 – Dec 13.
Dates:Nov 26 - Dec 13
Time(s):4pm to 9pm
Venue:Subiaco
Details
Hosted By:Otherside Brewing Co and Crafted Events WA
Venue Address:263 Hay St, Subiaco WA
Type:Community
Food & Drink:Beer,Cider,Spirits,Wine
Description
Brewed up by the Triple-1-Three team, the powerhouse behind Otherside Brewing Co. and Freo.Social, the venue will transform the un-activated space behind the iconic pink walls of the Corner Gallery into a somewhat hidden bar.
The venue will be home to container bar with a rooftop area (think Fringeworld pop-up bar), a performance space for music and art, a kids play area and social spaces. Surprisingly, the little-known space can actually accommodate up to 450 people, so the more the merrier.
Drink offerings have a clear WA focus, featuring a 20-tap bar pouring pints of the Otherside core range, their most recent experimental brews (including a Christmas-themed sour and U.S. IPA), Vasse Felix wines, ciders and WA spirits.
Welcome to the Otherside will be hopping to new locations throughout the summer, with each new spot getting a limited-edition cocktail menu, an on-site food truck and guest cooks from local restaurants.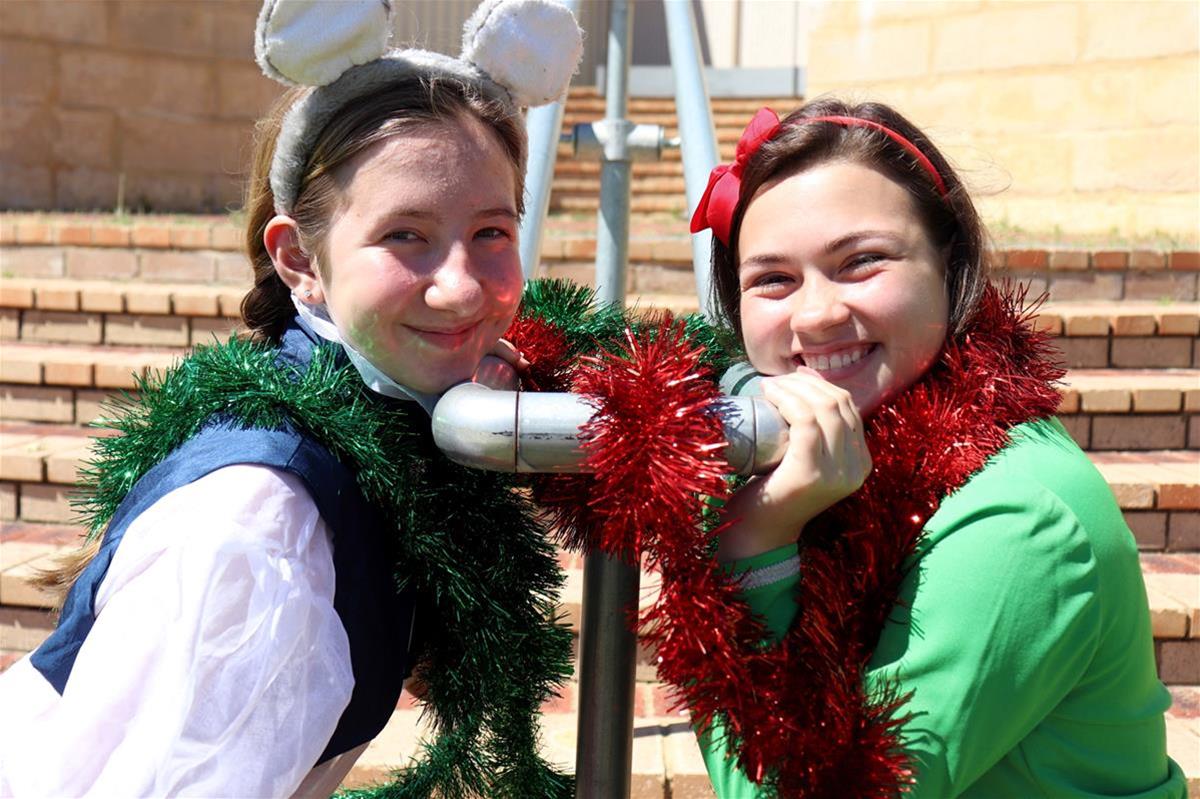 Christmas is coming early this year with Harbour Theatre's joyful tribute to the holiday season.
Dates:Nov 27-Dec 13
Time(s):7.30pm November 27, 28, December 4, 9, 11 and 12; 2pm November 29, December 6 and 13; and 6pm December 5
Venue:Harbour Theatre
Details
Hosted By:Harbour Theatre
Venue Address:16 Lochee Street, Mosman Park
Ticket Price:$25.50, $23.50 concession and $20.50 students
Ticket Price FROM:$20.50
Ticket price TO:$25.50
Type:For Kids
Performing Arts:Theatre
Description
CHRISTMAS is coming early this year with Harbour Theatre's joyful tribute to the holiday season.
Written by Ken Ludwig and directed by Jane Sherwood, 'Twas The Night Before Christmas follows the story of why Santa forgot to visit Emily and her friend Amos the mouse the previous year.
An elf decides to investigate – and much mirth, merriment and mayhem unfolds as the evil Sir Guy tries to steal Santa's naughty and nice list.
Ludwig is a US playwright, most famed for the Tony Award-winning farce Lend Me A Tenor.
"It's a fun, feel-good Christmas show," Sherwood said.
"When approached by Harbour Theatre to direct a production, I decided I wanted to end the year with Christmas cheer.
"After the way 2020 has turned out, I think that's even more important."
Involved with the Perth theatre scene since 2005, Sherwood was a founding member of Phoenix Theatre and has been involved with the Old Mill, Stirling, Black Swan, Rag and Bone, Kwinana and Harbour Theatres, A lad in sane productions, ARENAarts and Fringe World.
She has won numerous accolades at the annual Finley Awards, Dramafest, South West Drama Festival and Hills Festival of Theatre including best director and best production.
In 2018, Sherwood took a break from theatre to work on five films but made a return last year, acting in Lady Willpower and directing Ten Quid at Stirling Theatre, and appearing in Kate's Story for Life on Hold Productions.
Earlier this year, she performed in The Actress and directed Love Letters, also playing Mavis in the upcoming series Slippery Business.
"The main challenges with 'Twas The Night Before Christmas are making it fun and ensuring it appeals to a wide audience, from young children to their grandparents," she said.
"We need to keep it really lively and not let any of the energy drop while telling the story."
'Twas The Night Before Christmas plays at 7.30pm November 27, 28, December 4, 9, 11 and 12; 2pm November 29, December 6 and 13; and 6pm December 5. Tickets are $25.50, $23.50 concession and $20.50 students – book at www.TAZTix.com.au or call TAZTix on 9255 3336.
Harbour Theatre is located at 16 Lochee Street, Mosman Park.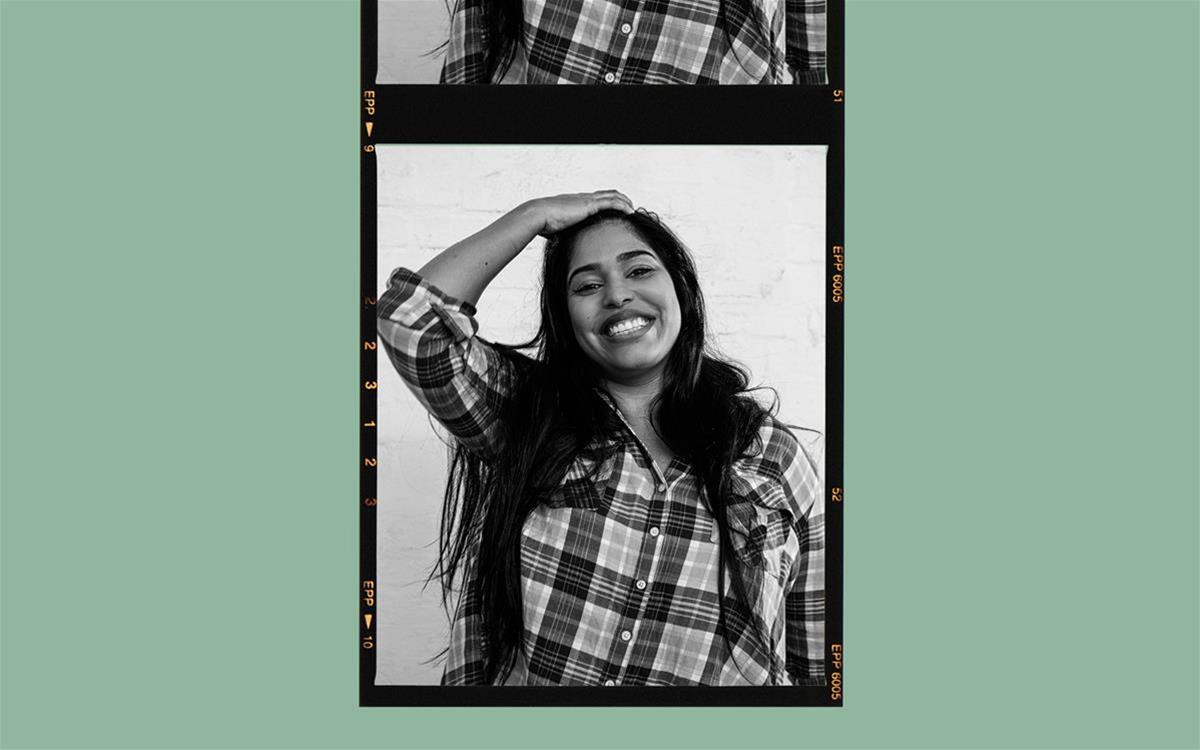 information@bsstc.com.au
6212 9300
Cowboys and farmers are fighting over fences and water rights, while young farm girl Laurey can't decide between two suitors vying for her affection.
Venue:Heath Ledger Theatre
Dates:Nov 28 - Dec 20
Details
Hosted By:Black Swan State Theatre Company
Venue Address:174 - 176 William Street, Perth Western Australia 6000
Ticket Price:$36- $93
Ticket Price FROM:$36
Ticket price TO:$93
Produced By:Black Swan State Theatre Company
Event Venue:State Theatre Centre of WA
Performing Arts:Dance,Musicals,Theatre
Description
BLACK SWAN STATE THEATRE COMPANY OF WA PRESENTS
RODGERS & HAMMERSTEIN'S
OKLAHOMA!
Set at the turn of the century, cowboys and farmers are fighting over fences and water rights, while young farm girl Laurey can't decide between two suitors vying for her affection.
Directed by Richard Carroll (Calamity Jane, The Show Goes On, Once), the production features timeless hits such as Oh, What a Beautiful Mornin', People Will Say We're in Love, and The Surrey With the Fringe on Top. Enjoy bluegrass, country and even a square-dance with the characters at the Box Social. This Oklahoma! is an off-balance society full of outsiders and misfits.
A fresh look at a classic musical that will bring out the shadows in the cornfields and guns in the smokehouse. This spirited spectacle invites you to join the townsfolk and band members in the heart of the action, right on the Heath Ledger Theatre stage.
Oklahoma! is presented by permission of ORiGiN™ Theatrical on behalf of R&H Theatricals, www.rnh.com.
Experience the magic of Christmas this festive season as millions of colourful lights illuminate Mandurah's luxury canal homes and reflect onto the water.
Dates:Dec 1 - Jan 3
Venue:Mandurah Canals
Details
Hosted By:Mandurah Cruises
Venue Address:73 Mandurah terrace, Mandurah, Western Australia, 6210
Ticket Price FROM:$25
Type:Community
Sports:Sailing
Description
This magical spectacle occurs from December to early January as the residents hold a competition to see who has the best Christmas lights display.
There are waving Santas, snowmen, reindeers and sleds, dolphins, stars, snow globes, Christmas trees, opulent stairways, private jetties, watercraft and more - all sparkling with colour as carols are sung from balconies.
The best way to enjoy the lights is from the water. Families and friends do so from their private boats or with Mandurah Cruises and Mandurah Dolphin Tours who operate Christmas Lights Cruises during this period.
The local Mandurah Rotary Club have also captured the moment with a floating wishing well raising over AUD100,000 so far for charities! Coins are thrown into the well by people cruising around enjoying the lights.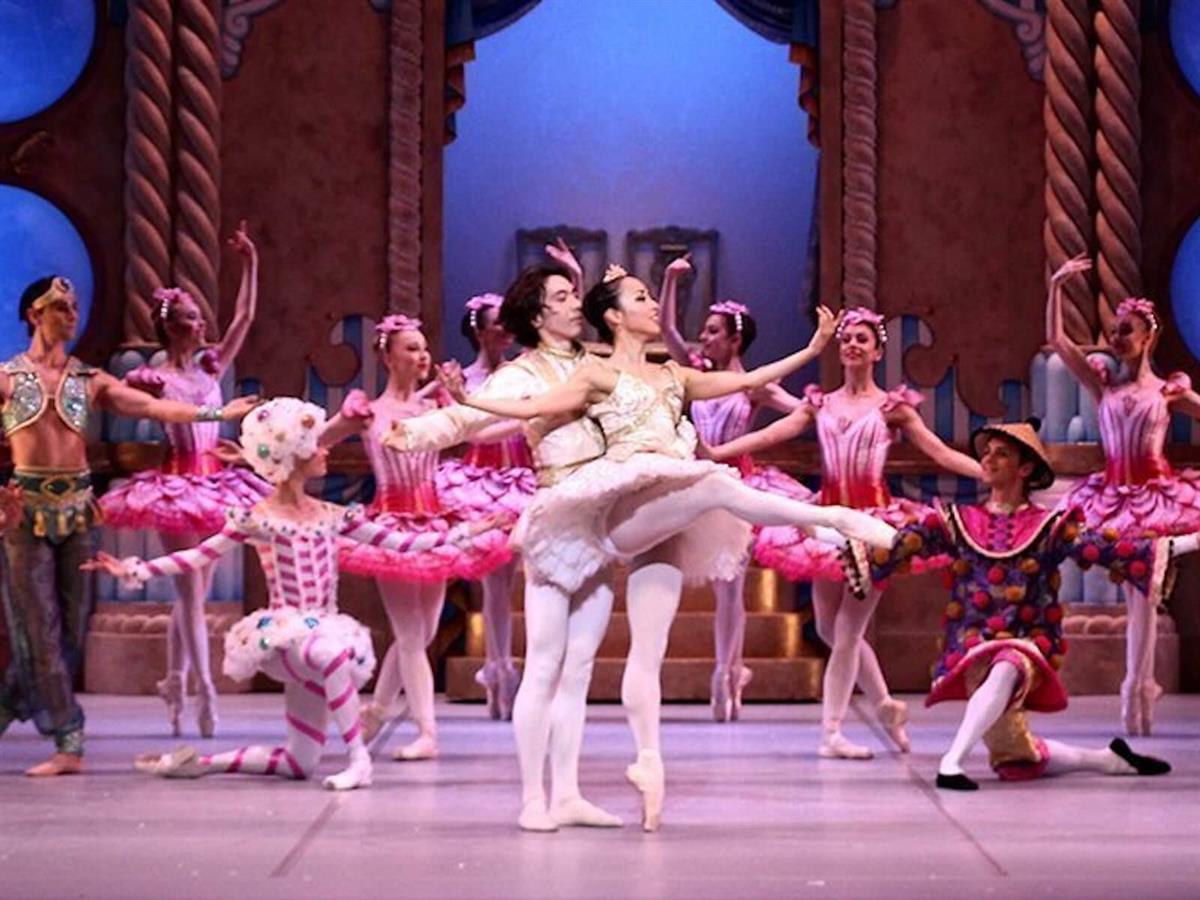 info@waballet.com.au
9214 0707
Set in a 19th century English winter wonderland, this magical, classical ballet will capture the heart and mind of the whole family.
Dates:Dec 2, 5, 6, 9, 12, 13
Time(s):2:00pm; 3:00pm, 6:30pm, 7:30pm
Venue:His Majesty's Theatre
Details
Venue Address:His Majesty's Theatre
Performing Arts:Ballet
Event Venue:His Majesty's Theatre
Description
Transport to the wonderful world of brave toy soldiers and dancing sugar canes. Join Clara on her adventure as she battles the evil Mouse King with her Nutcracker soldier, visits the captivating Land of Sweets and revels in the iconic dance of the Sugar Plum Fairy.
Tickets are completely sold out, however join the waitlist for a chance to get a ticket.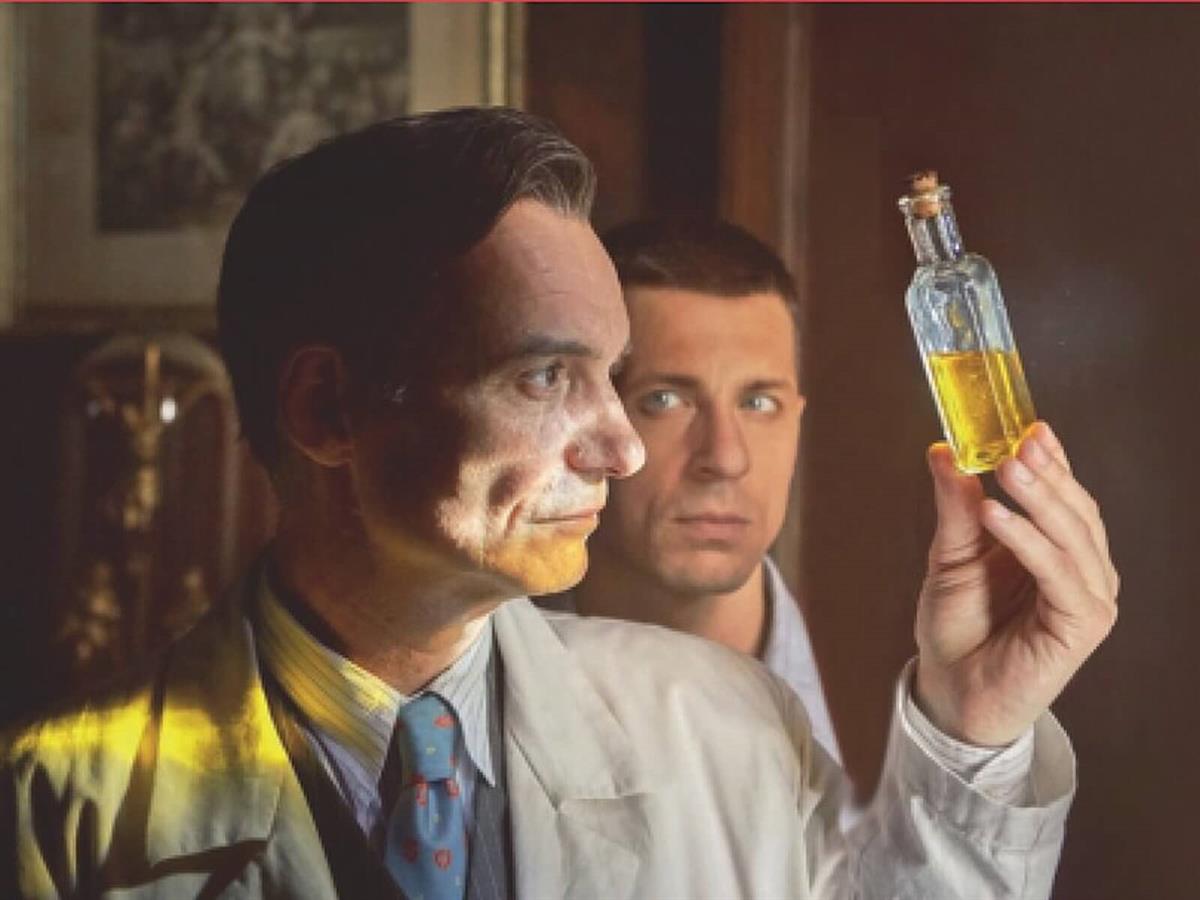 info@polishfilmfestival.org
9444 4056
The Polish Film Festival returns to Luna Leederville this spring with a strong lineup of critically acclaimed films, presenting a range of contemporary works from renowned and new Polish filmmakers.
Dates:Dec 3, 8, 15
Time(s):6:40pm, 6:45pm
Venue:Luna Leederville
Details
Hosted By:Luna Palace
Venue Address:Luna Leederville, 155 Oxford Street, Leederville 6007
Ticket Price FROM:$19.50
Ticket price TO:$22.50
Other:Film Festivals
Event Venue:Luna Leederville
Description
The Festival opens on Thursday 29 October with one of the most expensive Polish film productions of all time. THE LEGIONS is an epic historical drama that follows a love triangle set against the backdrop of the heroic struggle of Polish Legions to win independence from Tsarist Russia.
Highlights of the program include:
CHARLATAN, a fascinating biopic by the three-time Oscar nominee Agnieszka Holland (Mr Jones, Spoor, Europa Europa) of an exceptional Czech healer who cured thousands with plant-based remedies.
Brimming with jazz ICARUS. THE LEGEND OF MIETEK KOSZ by Maciej Pieprzyca (Life Feels Good), a drama inspired by the true story of blind piano prodigy Mietek Kosz, starring the brilliant Dawid Ogrodnik with music by one of the most acclaimed Polish jazz pianists and music composers, Leszek Mozdzer.

25 YEARS OF INNOCENCE. THE CASE OF TOMEK KOMENDA, based on real events that shocked Poland and made headlines for many months a gripping crime drama about a man who had served 18 years in prison for murder before being found innocent.
For the full program go to polishfilmfestival.org.
All films screen with English subtitles. Tickets are available for purchase online or at the Luna Leederville Box Office.
All films screen only once, so don't miss your chance and book your tickets early!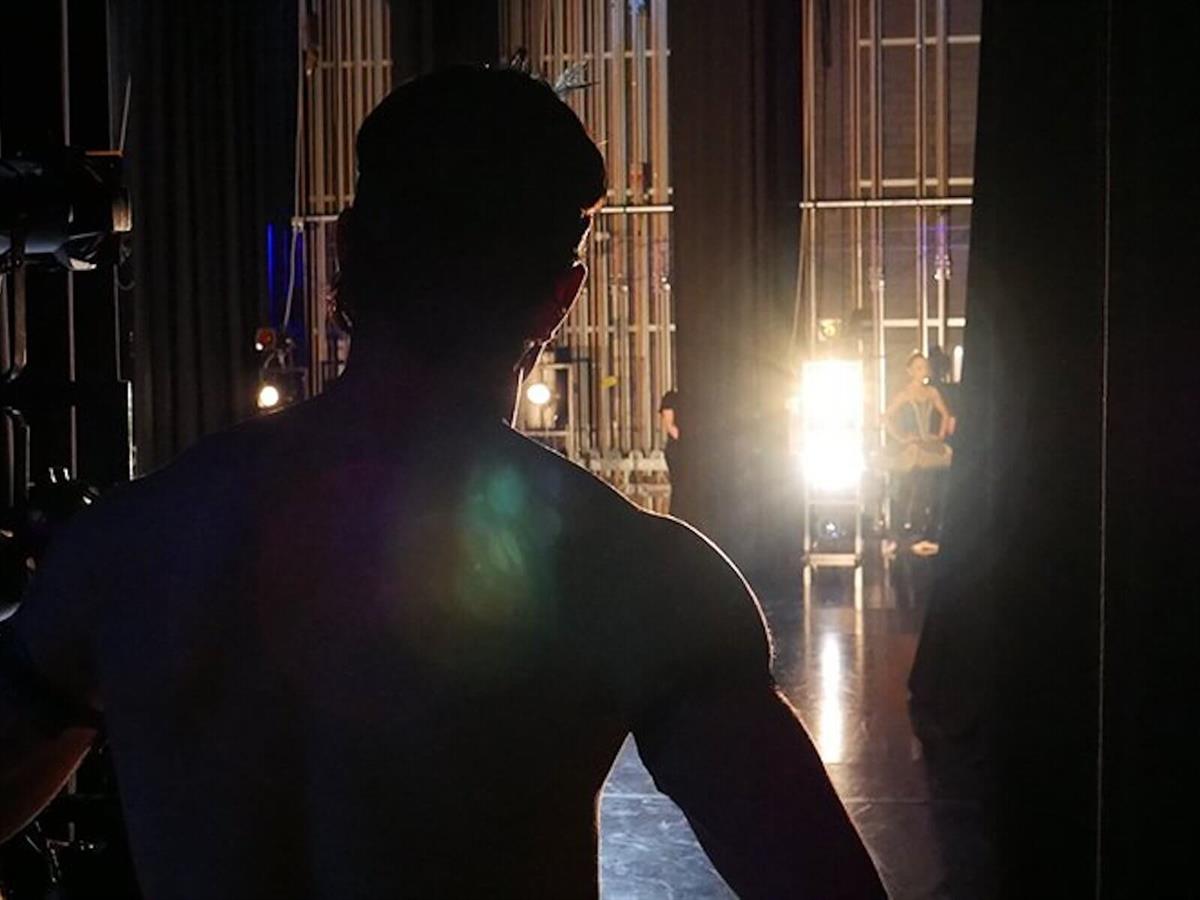 info@waballet.com.au
9214 0707
A show like no other! Dress to the nines and celebrate West Australian Ballet's rich history and bright future with our special GALA performances.
Dates:Dec 3, 4, 10, 11
Time(s):7:30pm
Venue:His Majesty's Theatre
Details
Hosted By:West Australian Ballet
Venue Address:825 Hay St
Ticket Price FROM:$15
Ticket price TO:$62
Performing Arts:Ballet
Event Venue:His Majesty's Theatre
Description
Glittering excerpts from our most iconic classical, neo-classical and contemporary works including Don Quixote, Le Corsaire, The Great Gatsby, Takuto, Radio & Juliet plus many other wonderful surprises will be stunningly showcased. Designed for ballet lovers of all ages, join us for an emotional ride down memory lane as our dancers exude their passion for this exquisite art-form and Company.
"Chihiro Nomura (Kitri/Dulcinea) gave an impressive performance technically as a vivacious and mischievous Kitri, and showed serene control as Dulcinea in the dream sequences"
Don Quixote, Dance Australia

"Nixon's choreography aptly captured the swinging twenties style and tempo and was an absolute delight to watch."
The Great Gatsby, Australian Stage

"It was easy to forget the audience was watching a highly technical dance as the focus on technique took a back seat to the comical storyline, deliberately bad-taste costumes and acting histrionics."
Radio & Juliet, The Sydney Morning Herald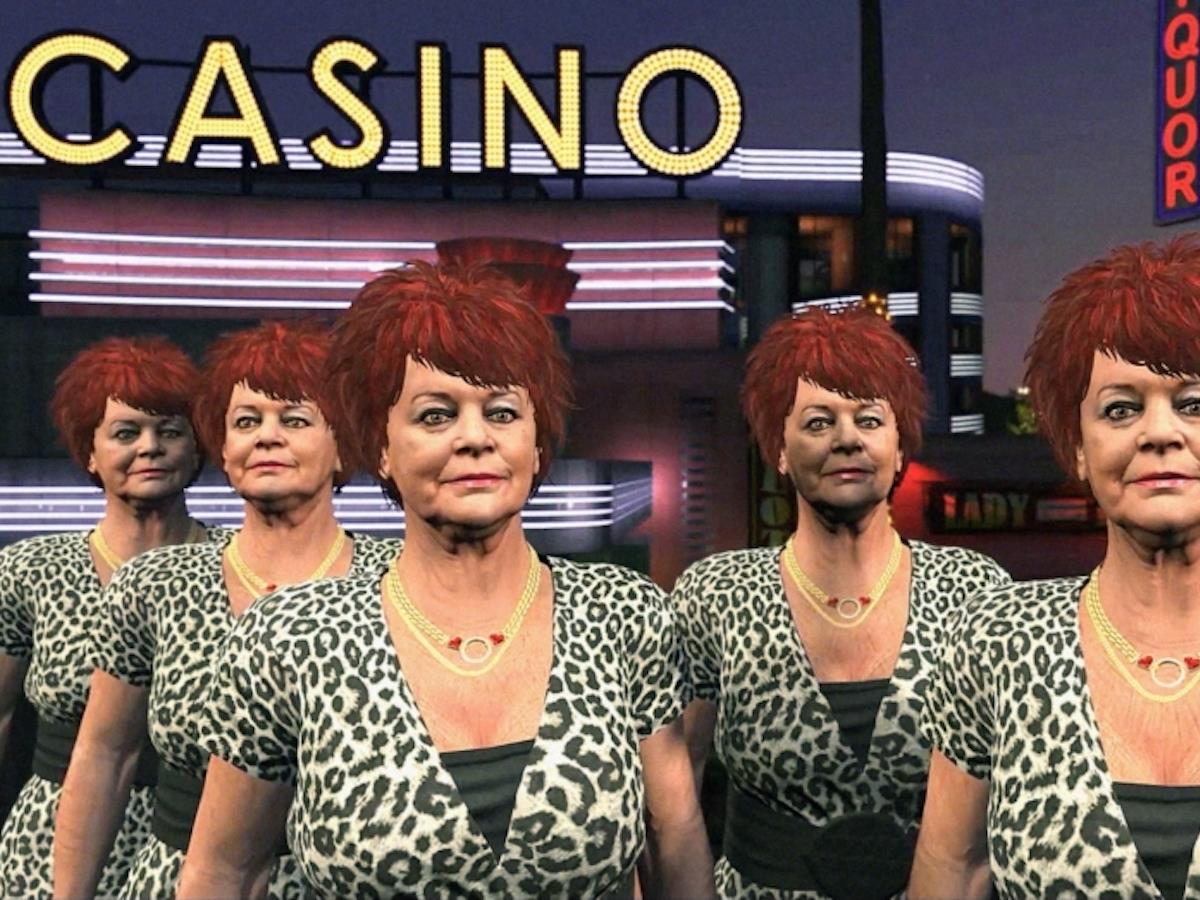 info@pica.org.au
08 9228 6300
A two screen video instillation featuring a synchronised presentation of Godfrey Reggio's Koyaanisqatsi (1982) & Alan Butler's Koyaanisgtav (2017).
Dates:Dec 3 - 6
Time(s):Thursday - Saturday: 10:00am - 8:00pm Sunday: 10:00am - 5:00pm
Venue:PICA Performance Space
Festivals:XR:WA,All Festivals
Details
Venue Address:PICA Performance Space, 51 James St, Perth WA 6000
Type:Free
Art Exhibitions:Video
Produced By:PICA: Perth Institute of Contemporary Art
Event Venue:PICA
Ticket Price:Free
Description
Presented in association with XR:WA 2020
On Exactitude in Science takes its name from the Jorge Luis Borges short story, Del rigor en la ciencia (1946). This passage describes an ancient, fictional civilization that creates a 1:1 scale map of their territory. Borges, who annotated this text under a pseudonym, in fact based the work on an extract from a Lewis Carroll work first published in 1889.
Using two video screens, this installation comprises the Godfrey Reggio motion picture Koyaanisqatsi (1982), presented in synchronicity with Alan Butler's shot-for-shot remake Koyaanisgtav (2017). The work by Reggio was chosen by Butler as a cultural artifact, and a paragon of the most popular visual media of the 20th century, film. The original motion picture does not follow a formal screenplay as such, instead embodies a poetic, pictorial mode of documentary film-making. Using Koyaanisqatsi as a screenplay itself, Butler has stunningly transposed this work into a new form using the virtual worlds within the Grand Theft Auto video game series.
Always surprising and impressive work by anyone's standards.
ABOUT THE ARTIST
Alan Butler's work explores material and philosophical ideas about how imagery and meaning function in technologically mediated realities. His subject often ties together the cultural dogma that underpins visual languages, with algorithmic modes of being in western capitalist societies. Educated at LaSalle College of the Arts, Singapore (2009). and the National College of Art and Design, Dublin (2004).
He is a member of the collective ANNEX who will represent Ireland at the Venice Architecture Biennale 2020.
Recent activities include solo exhibitions The Need To Argue In The Master's Language, Visual Carlow, Ireland (2018); Down and Out in Los Santos, Malmö Fotobiennal, Sweden (2017); HELIOSYNTH, Green on Red Gallery, Dublin (2017); We Were Promised Anarchy, But What We Got Was Chaos, Solstice Art Centre, Ireland (2015); and group exhibitions Open World: Video Games and Contemporary Art, The Akron Art Museum (2019); Digital Citizen: The Precarious Subject, BALTIC Centre for Contemporary Art, UK (2019), Weird Capitalism, Transfer, New York (2018); Back to the Future, C/O Berlin (2018); SITUATIONS/Posthuman, Fotomuseum Winterthur, Switzerland (2018); States of Play: Roleplay Reality, FACT, Liverpool, England (2018); As Above, So Below, Irish Museum of Modern Art, Dublin (2017); Les Rencontres d'Arles, France (2017).
Alan Butler's work is in the collections of IMMA – the Irish Museum of Modern Art, The Office of Public Works, Ireland, The Arts Council of Ireland, and Trinity College Dublin. He is represented by Green on the Red Gallery, in Ireland.
MESSAGE REGARDING COVID-19
Under Phase 4 restrictions in Western Australia, each occupied space within PICA has a maximum capacity of 1 person per 2 square metres – please follow staff instructions and observe relevant signage throughout the venue confirming capacity limits. During your visit, you might be asked to queue, wait, or come back later if necessary. We thank you in advance for your co-operation and patience, and for being COVID safe and aware alongside PICA.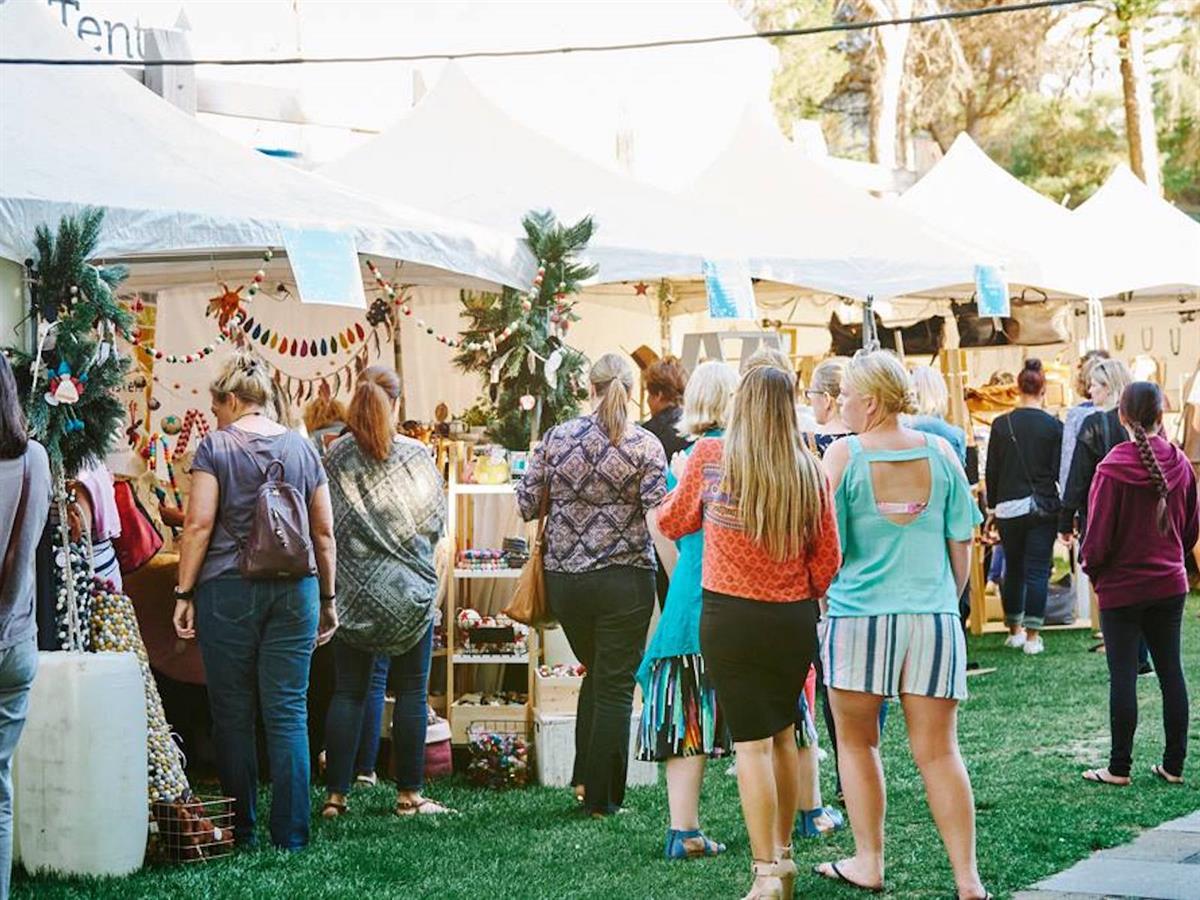 artscentre@fremantle.wa.gov.au
+61 89432 9555
Fremantle Arts Centre's Bazaar, WA's best Christmas maker's market, returns.
Dates:Dec 4 - 6
Time(s):Fri opens 5-9pm ; Sat + Sun 9am-5pm
Venue:FAC Grounds
Details
Hosted By:Fremantle Art Centre
Venue Address:1 Finnerty St, Fremantle WA 6160
Ticket Price:$2 Adults | Kids under 12 FREE
Other:Markets
Produced By:Fremantle Arts Centre
Event Venue:Fremantle Arts Centre
Description
Bazaar has a long and proud tradition of presenting the very best in WA design. 50 of the state's most proficient makers will be selected to sell a great range of jewellery, fashion, ceramics, sculpture, woodwork, textiles and much more. In addition to top quality products, Bazaar is held in the beautiful surrounds of FAC's Front Garden and enjoys a relaxed, festive atmosphere with a bar, a great selection of food vans and DJs all weekend.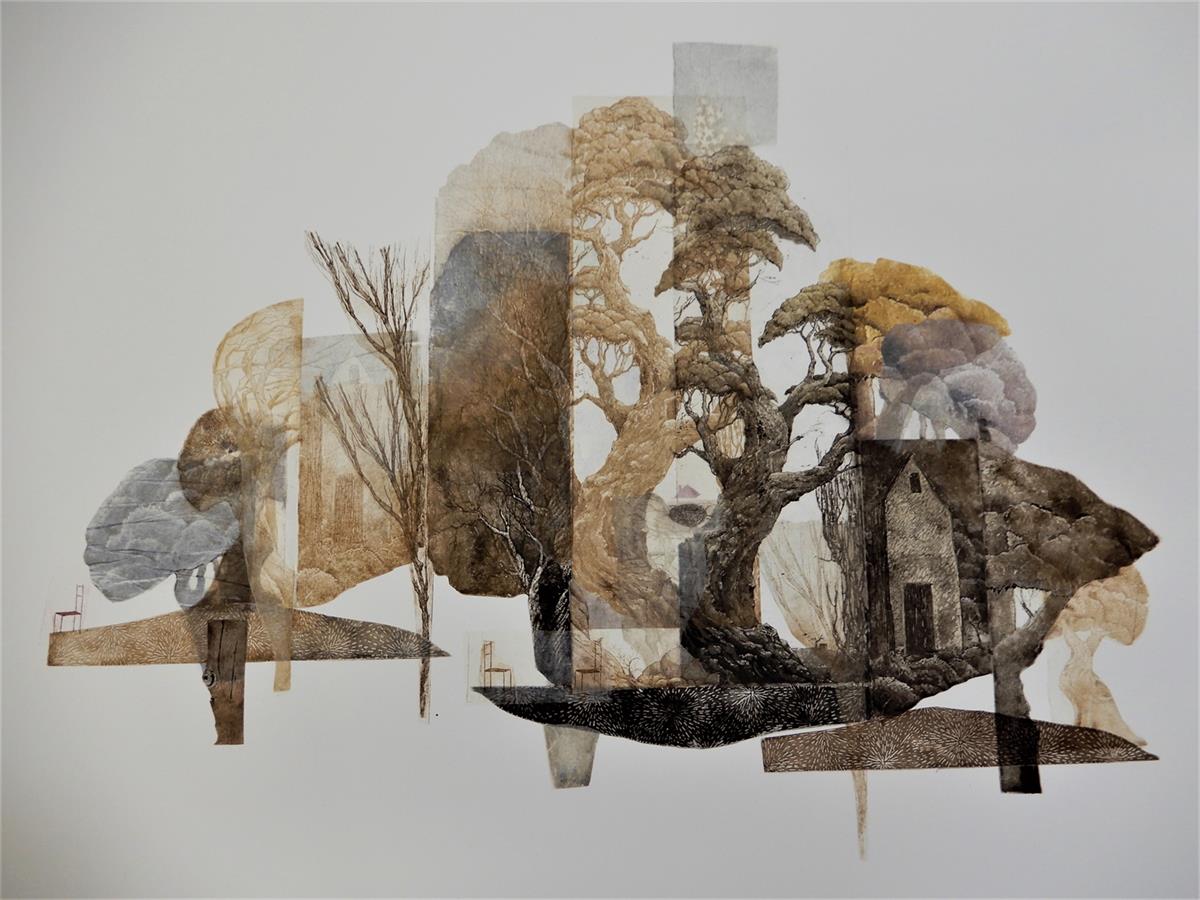 artgeo@artgeo.com.au
08 97514651
See some of the best contemporary artwork from throughout Western Australia.
Dates:Dec 5 - Jan 27
Venue:ArtGeo Gallery
Details
Hosted By:City of Busselton
Venue Address:4/7 Queen St, Busselton WA 6280
Art Exhibitions:Drawing,Other Visual Arts,Painting,Photography,Sculpture
Description
See some of the best contemporary artwork from throughout Western Australia and vote for your favourite piece for the People's Choice Award. The exhibition features paintings, sculptures, printmaking, drawings, textiles and photography. 5 December to 27 January, open daily 10am to 4pm, free entry.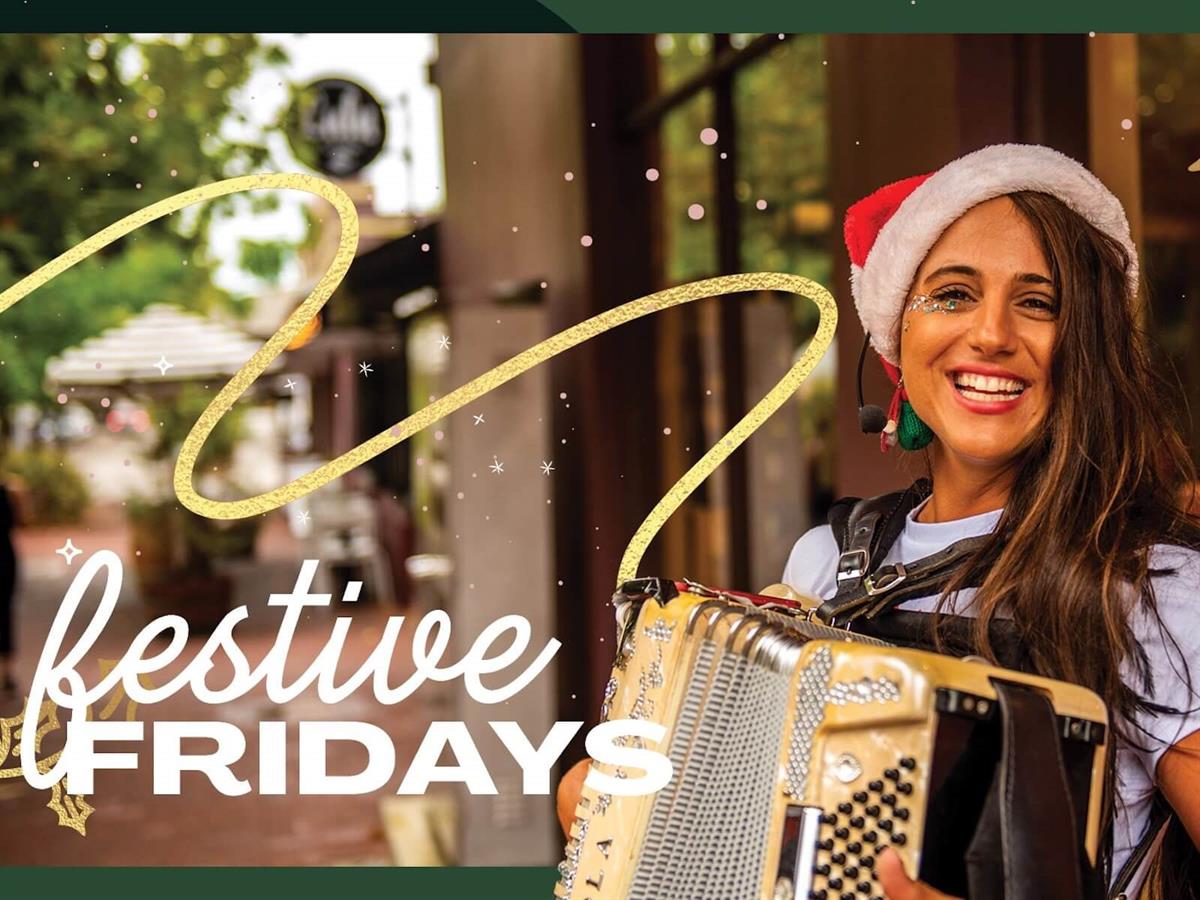 Join us each Friday from 27 November to 18 December for FREE live entertainment, Christmas carols, Santa visits and other magical moments!
Details
Hosted By:See Subiaco
Venue Address:Rokeby Rd, Subiaco, WA, 6008
Ticket Price:FREE
Type:Community,For Kids,Free
Music:Busking
Other:Arts & Crafts
Description
27 November, 4:30pm to 6:30pm at Forrest Walk
• Christmas carols by the Australian Girls' Choir & Voiceworks
• Santa and his elf
• Bubble-making kids activity
4 December, 3:00pm to 5:00pm at Forrest Walk
• Free See Subiaco Christmas cookies made by Urban Soul Food
• Live music by the Zucchini Brothers
• SNOW machine
11 December, 9:00am to 12:00pm, at Park Lane (outside Brew-ha the Ritual)
• Free kids activity with the Freedom Fairies
• Christmas music by Music Box Ensembles
18 December, 11:00am to 2:00pm at
Forrest Walk
• Free pop-up mini golf
• Music by the Jingle Belles
For more, visit www.seesubiaco.com.au/christmas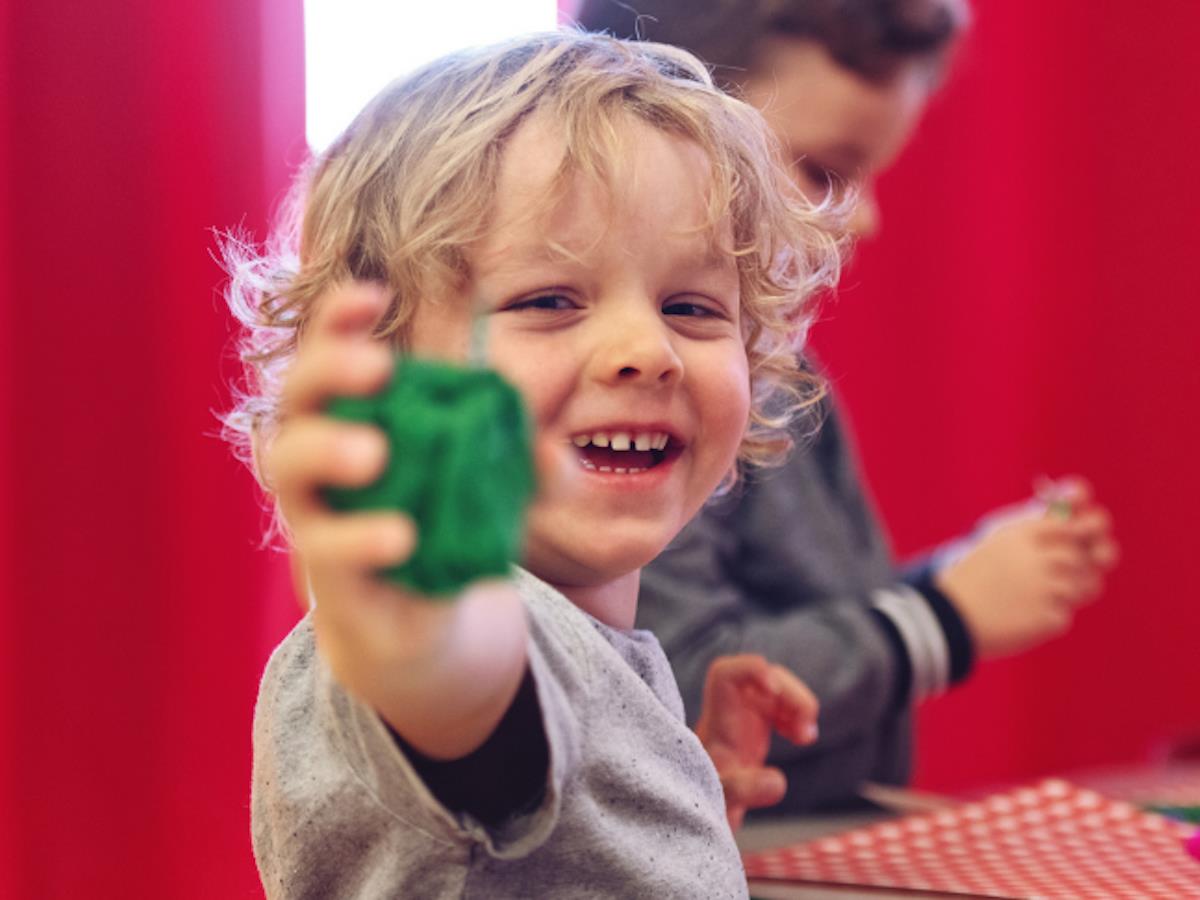 culture@stirling.wa.gov.au
(08) 9205 8555
Kids will delight in creating special Christmas decorations.
Dates:Dec 4, 11, 18
Venue:Scarborough Multipurpose Space
Time(s):6.00 pm - 8.00 pm
Details
Venue Address:Scarborough Multipurpose Space, 163 The Esplanade, Scarborough WA 6019
Type:For Kids,Free,Workshops
Other:Arts & Crafts
Ticket Price:Free
Description
It's a busy time of year for the elves and they need a little bit of extra help to create festive decorations in time for Christmas!
Children will delight in creating special decorations including snow globes, festive frisbees, ornaments and Christmas mugs to take home and cherish!
Our magical Freedom Fairies will guide Santa's little helpers through this interactive experience at their own elf station and show them all the tricks of the trade to create these dashing decorations. Workshops are designed for the whole family to enjoy plus registration is not required - just walk in.
Suitable for children between ages 4 to 12.
While in Scarborough, make sure to visit the special Christmas interactive projections from 7.00pm to 10pm, grab a bite to eat or drink and sit back, relax and enjoy the balmy summer weather!
COVID information: The City will be implementing COVID-19 health and safety measures which will include physical distancing requirements, appropriate PPE for staff, sanitation stations and regular cleaning of surfaces and high touch points. We encourage residents to stay home if they are not feeling well.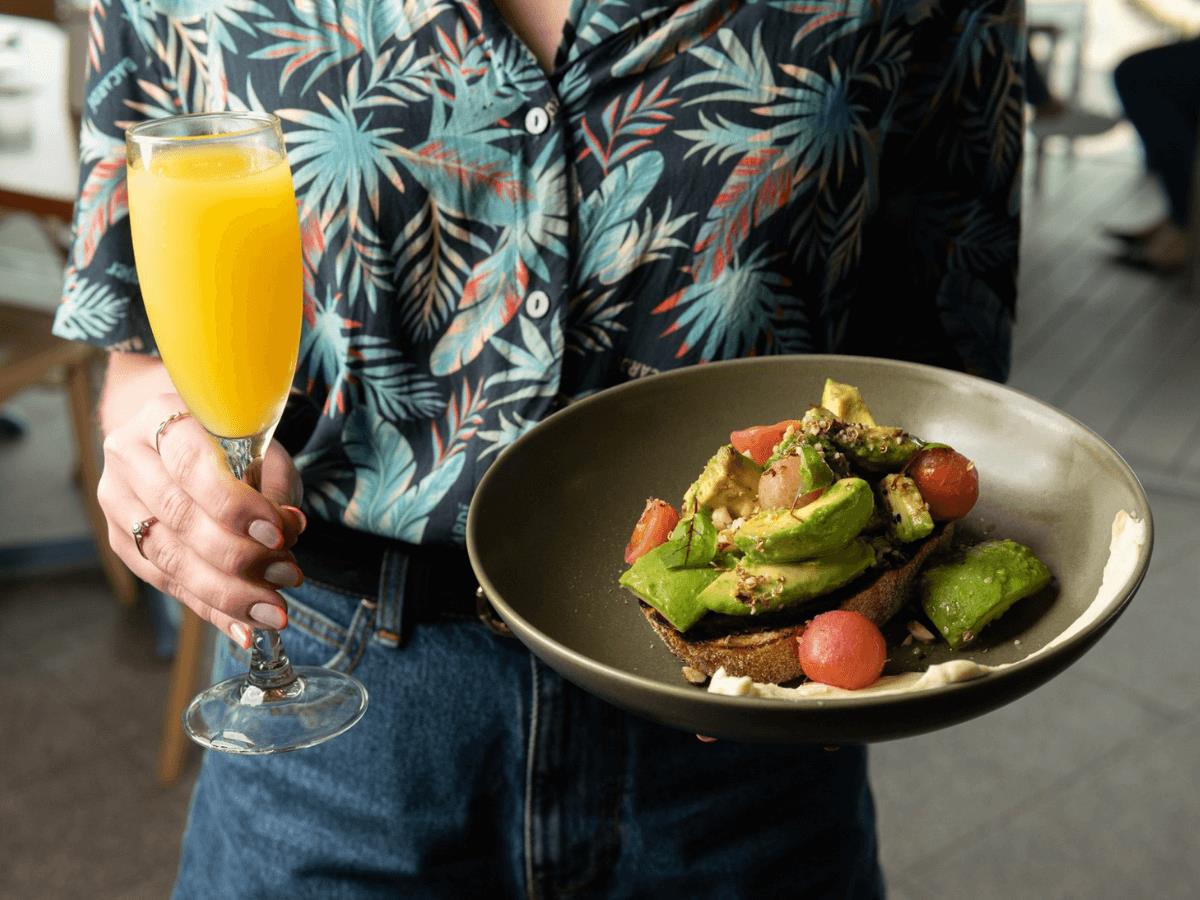 info@sbbar.com.au
08 9205 1200
Fancy bottomless bubbles and brunch favourites overlooking stunning costal views? Bottomless Brunch Club is back by popular demand at SBB.
Time(s):10am to 12pm
Dates:Dec 5 & 19
Details
Hosted By:Scarborough Beach Bar
Ticket Price:$59
Type:Adults Only
Food & Drink:Restaurant Events,Wine
Description
Get the group together & soak up the stunning view while you graze through SBB's new 3 course progressive brunch + sip bottomless mimosas, bellinis, sparkling wine, house spritzes & more!
Celebrate a special occasion or kick off a big weekend with the ultimate $59pp package:
2 hours of sparkling wine, mimosas, bellinis & house spritzes (Go virgin for $40pp)
Our signature brunch punch to start
Seasonal brunch entrées to share
Your choice of main including blue swimmer crab scrambled eggs, smashed avocado, baked eggs & more
Chef's macarons to finish
The best view in Scarbs
Party on with DJ from noon
Minimum of 2 guests
Prepayment & booking is essential so secure your spot for the 10:00am session by emailing their team at book@sbbar.com.au
Sessions are happening fortnightly so keep an eye on their socials for the next brunch date.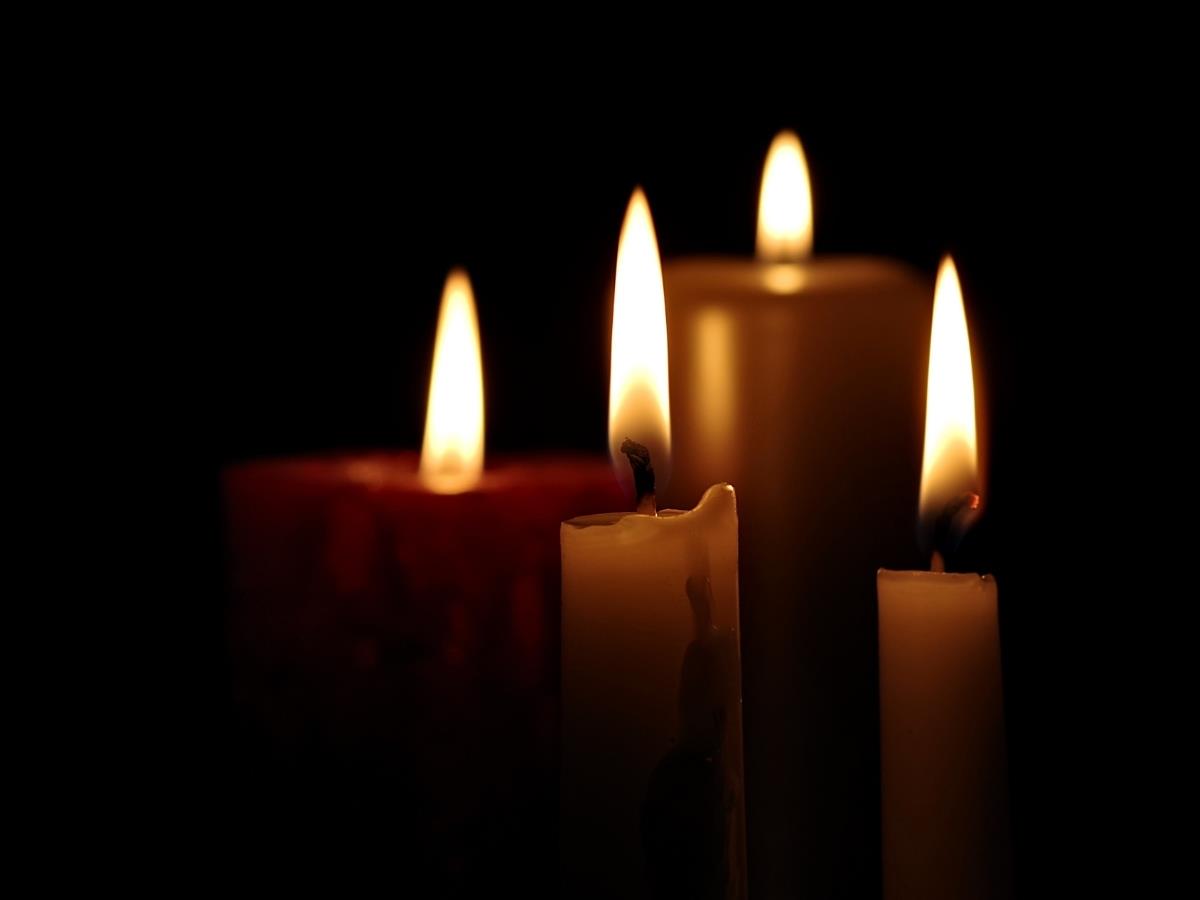 kkspence@iinet.net.au
0417 903 747
Carols By Candlelight is SOLD OUT
Dates:Dec 5-6
Time(s):7:30pm
Venue:Redemptorist Monastery Church
Details
Hosted By:Perth Symphonic Chorus
Venue Address:190 Vincent St North Perth
Ticket Price FROM:$10
Ticket price TO:$39
Music:Choral,Classical,Other Music
Description
Gather your friends and family and please join us for Carols by Candlelight at the Redemptorist Monastery in North Perth. Experience the magic of Christmas with beautiful choral Christmas music sung by Perth Symphonic Chorus, community carols accompanied by a spectacular brass quintet, and children reading heart-warming Australian Christmas stories and poems.
As a special treat, our chamber choir will be singing Britten's exquisite Ceremony of Carols, accompanied by talented harpist Eliza Bourgault.

Join us at interval for drinks and Christmas nibbles in the historic ambience of the wonderful heritage listed Redemptorist Monastery.

Saturday 5th December 2020 at 7:30pm
Sunday 6th December 2020 at 7:30pm

Redemptorist Monastery Church,190 Vincent St, North Perth
Tickets $10-$39 at trybooking.com/BMMYP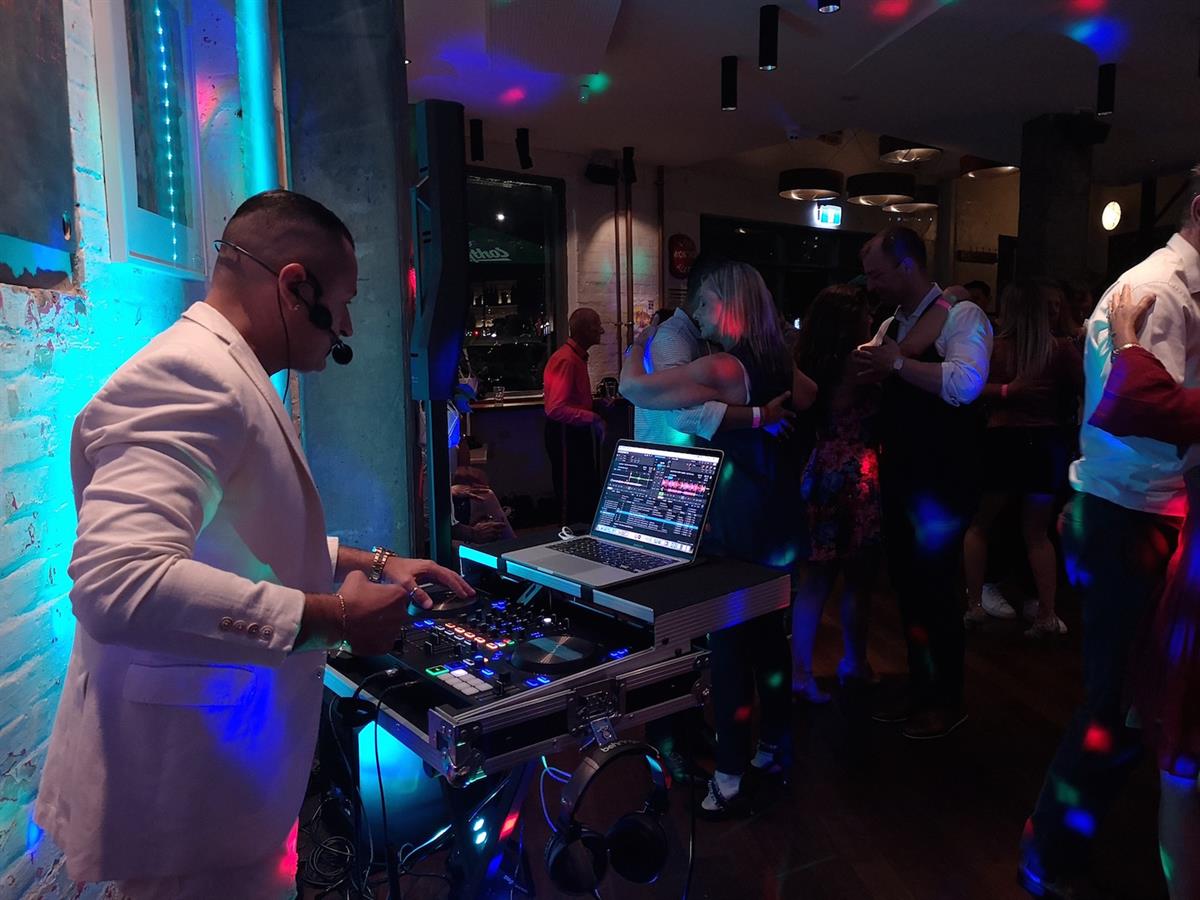 bookings@restaurantcaleb.com.au
(08) 9382 2208
Every Saturday night at Subiaco's Restaurant CALEB, Hosted by World Renowned Dancer, Entertainer, Musician & DJ, Damiano Ciranna-Lopez.
Dates:Dec 5, 12 & 19
Time(s):8:30pm - 12am
Venue:Restaurant CALEB & Bar
Details
Hosted By:Restaurant CALEB & Bar
Venue Address:23 Railway Road, Subiaco
Ticket Price FROM:$11.64
Ticket price TO:$16.91
Type:Adults Only
Music:DJs,Latin,World
Food & Drink:Restaurant Events
Description
After travelling the world mentoring the top professional and amateur dancers in both Ballroom and Afro-Latin styles & running successful events in Indonesia, Thailand & Vietnam, he is back in Perth to bring his expertise in dance, music & culture.
In collaboration with Award-winning Chef & Entrepreneur Caleb Azuka's newest venue, Restaurant CALEB &Rooftop Bar in the heart of Subiaco. Together Caleb & Damiano bring together the rich African & Latin cultures every Saturday, in a night called "Soul Makossa", meaning 'I will dance'....
Finer Details:
Doors open for upstairs 8.30pm Afrobeats /Reggaeton lounge bar
D?ownstairs 9.30pm salsa-kizomba-bachata
Dress code: Sophisticated & Classy
Early Bird tickets $10 (End Saturday 6:00PM)
Door Price $15 (Cash/EFT accepted)
Teacher/Organiser Special $10
*?price excludes bf