Festivals in Perth and WA
ALL VENUES CLOSED DUE TO COVID-19 UNTIL FURTHER NOTICE
WA hosts an array of festivals that suit every interest and age group year-round. Annual events like Fringe Festival and Perth Comedy Festival offer a bucket-load of laughs and entertainment, while Perth Festival contributes to Perth's thriving social scene. Music lovers won't want to miss the eclectic Falls and Laneway Festivals in the heart of Fremantle. There are also enough food and drink festivals to fill the hungriest of tummies and film festivals that showcase both local and international talent.
Guides
cmcphee@dandaragan.wa.gov.au
0896520800
Youth Festival on Jurien Bay foreshore Rides, food, performance, stalls, activities
Dates:Apr 15
Time(s):11am to 4pm
Venue:Fauntleroy Park, Jurien Bay
Details
Hosted By:Shire of Dandaragan
Venue Address:Grigson Street, Jurien Bay
Ticket Price:Free
Type:Festivals,Free,Pet-friendly
Audience:Family-Friendly,For kids 4-12,For teens 13-17,Wheelchair Access
Music:Busking
Description
Come along to the Shire of Dandaragan's annual youth festival on the foreshore.
Check out the sand sculptures on the beach and learn how to create your own sand masterpiece.
Water slides, rides, laser tag, gaming vault, and other activities.
Coffee, ice-cream van, donuts, hamburgers, slushy van and more.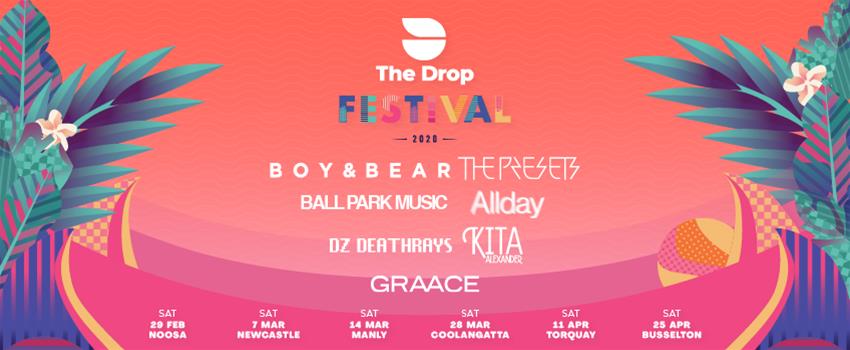 jariah@scrabblepr.com.au
0421177239
Slap on your sunscreen and get set to party with Boy & Bear, The Presets, Ball Park Music, Allday, DZ Deathrays, Kita Alexander and Graace - this is a day not to be missed!
Dates:25 April
Time(s):1:00pm - 10:00pm
Venue:Barnard Park
Festivals:All Festivals
Details
Hosted By:The Drop Festival
Venue Address:Marine Terrace Busselton, WA 6280
Ticket Price:$115.80
Type:Festivals,Music
Audience:Adults
Music:Music Festival
Description
For more info and conditions of entry please
visit our website
.
FESTIVAL BUSES
Gannaways Bus Charters are running four bus services to get you to & from the festival without the stress. Return bus services run from these centres, making stops along the way:
BUS 1 : BUNBURY / AUSTRALIND
BUS 2 : PREVELLY / MARGARET RIVER
BUS 3 : YALLINGUP / DUNSBOROUGH
Tickets for these services are only available from Eventbrite and must be bought online in advance. There are no sales on the day.
Visit our website under GETTING THERE for bus times.
BUS 4: BUSSELTON SHUTTLE BUS is a shuttle service from Vasse, along the Busselton Hwy towards Barnard Park. Tickets are $5 and can only be bought when boarding the bus each way.
Please note: children need a bus ticket to use this service.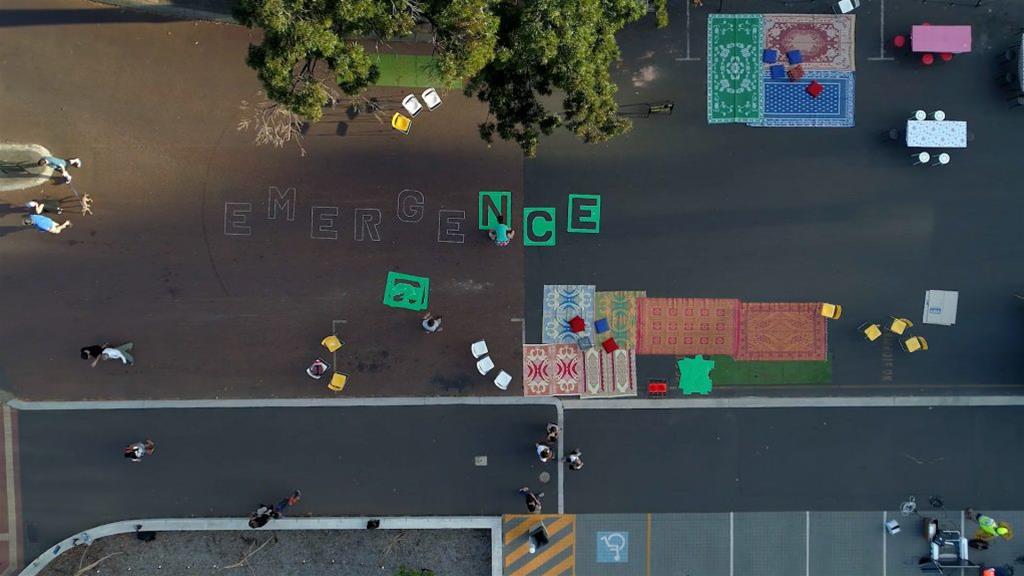 info@emergencecreative.com
0474701226
Creativity is everyone's business, so come get amongst it in Margaret River this March, 25th-27th.
Dates:Postponed indefinitely
Venue:HEART Margaret River
Festivals:All Festivals
Details
Hosted By:Emergence Creative
Venue Address:47 Wallcliffe Road, Margaret River
Type:Festivals,Music,Talks & Lectures,Technology,Winery Events
Description
Dubbed the 'anti-conference', Australia's South West's own idea's fest is an influential celebration of creativity where ideas get off the ground. Held each year in the magical town of Margaret River, marketers, content-makers, innovators, futurists, leaders and artists across music, film, advertising, photography, digital, experiential and visual arts come to Emergence to collaborate and share knowledge in a unique brains trust. Whether it's ideas, inspiration, networking, industry insights or emerging trends you're after, The Emergence Creative Fesitval brings it all together in a wild few days.
This year's festival theme is 'Human Connection in a Post-Digital World,' the question being, is our digital attachment as consumers and businesses detaching us from human experience? Our keynotes and workshops will explore how we can harness the benefits of new tech, dodge the pitfalls and connect as people in a post-digital landscape.
Alongside many keynotes and hands-on workshops are satelite events and pop-ups that celebrate the beautiful region of Margaret River and allows you to network and connect with other like-minded individuals.
Check out our website, Facebook and Instagram for all the ticketing info, this years speakers and what we have in store for 2020.

marketing@lesterprize.com
(08) 9423 5116
The Lester Prize is one of the country's most prestigious portrait prizes. We're on the hunt once again for Australia's most talented artists. Submit your work for the chance to win a part of $75,000.
Dates:Apr 11 - Jul 24
Venue:Artist entries from across Australia accepted
Details
Hosted By:The Lester Inc
Ticket Price FROM:$15.00
Ticket price TO:$45.00
Type:Aboriginal Art & Events,Art Exhibitions,Festivals,Free,Talks & Lectures,Well Being,Youth Art / Performance
Audience:LGBTI,Adults,Family-Friendly,For teens 13-17,For seniors
Event Venue:Art Gallery of WA,Yagan Square
Visual Arts:Aboriginal,Drawing,Other Visual Arts,Painting,Youth
Description
MAIN AWARD | Entries open 11 April — 10 July 2020
YOUTH AWARD | Entries open 11 April — 24 July 2020
Visit
www.lesterprize.com
to enter online, download our Terms & Conditions and Consent Forms.

Our annual program includes: the Main Exhibition in AGWA's historic Centenary Galleries; Awards Nights for both Adult and Youth Finalists; guided tours; floor talks, workshops and live demonstrations with Adult Finalists; outdoor art pop up events around the city with the WA Portrait Artists and the Plein Air Painters of Australia; a Youth, Community & Hospital Outdoor Art Exhibition at the Perth Cultural Centre; and digital exhibitions showcased on the Big Screen at the Perth Cultural Centre, Northbridge Piazza, Yagan Square and the City of Perth Library.

The Lester Inc is proud to provide Western Australia and the country with the opportunity to engage with the best of the artform in a format that puts both artists and community front-and-centre.

MAIN EXHIBITION | AGWA's Centenary Galleries | 31 Oct — 30 Nov 2020
YOUTH AWARDS & SALON EXHIBITION | Brookfield Place | 2 Nov — 27 Nov 2020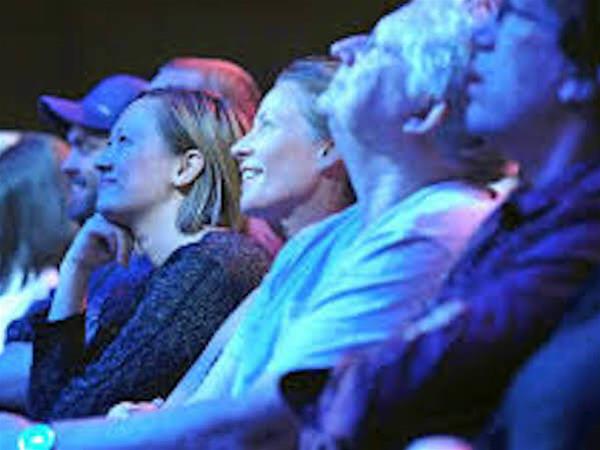 info@comedyfestival.com.au
0392453700
Dates:26 - 27 June 2020
Time(s):8:00pm
Venue:His Majesty's Theatre
Festivals:All Festivals
Details
Venue Address:825 Hay Street, Perth WA 6000
Ticket Price FROM:$35
Ticket price TO:$40
Type:Festivals,Performing Arts
Audience:LGBTI,Adults,For seniors,Wheelchair Access
Event Venue:His Majesty's Theatre
Performing Arts:Comedy
Description
Presented by Melbourne International Comedy Festival
Australia's favourite comedy convoy is locked, loaded and hitting every corner of the country!
Join our diverse line-up of the hottest acts direct from the Melbourne International Comedy Festival for a very special show that is sure to tickle everyone's funny bone. Featuring a cast of Australian stars, talented newcomers and special guest international performers, we're home-delivering Australia's largest comedy festival in one jam-packed night of the biggest and best belly laughs you'll have all year.
For over twenty years the Melbourne International Comedy Festival Roadshow has presented an all killer, no filler night of stand-up, sketch, satire, silliness and song to towns and cities across Australia. From Mandurah to Mackay, Devonport to Darwin and 80 destinations in between, this really is the rip-roaring road trip of a life time!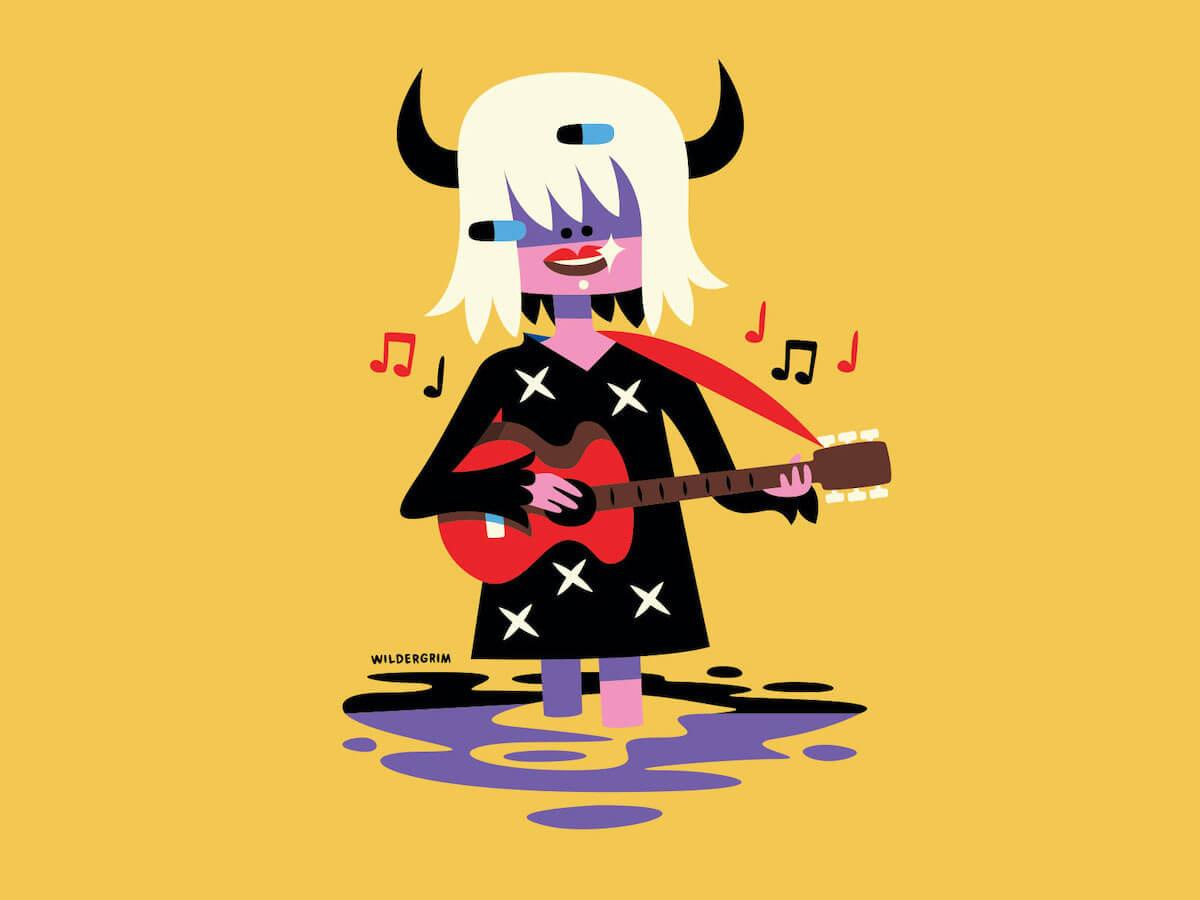 festivals@fremantle.wa.gov.au
9432 9999
A festival celebrating the rich heritage and history of Fremantle as a port town
Dates:July 9-19
Venue:Multiple Venues
Festivals:All Festivals
Details
Hosted By:The City Of Fremantle
Venue Address:Various Venues
Ticket Price:Free
Type:Festivals
Audience:Family-Friendly
Description
A range of different genres will be on display for the public to enjoy. From dance to music to visual arts, there is something for everyone to enjoy. It's a free event and focuses on Fremantle as a community now and in the past. This is a cultural event not to be missed!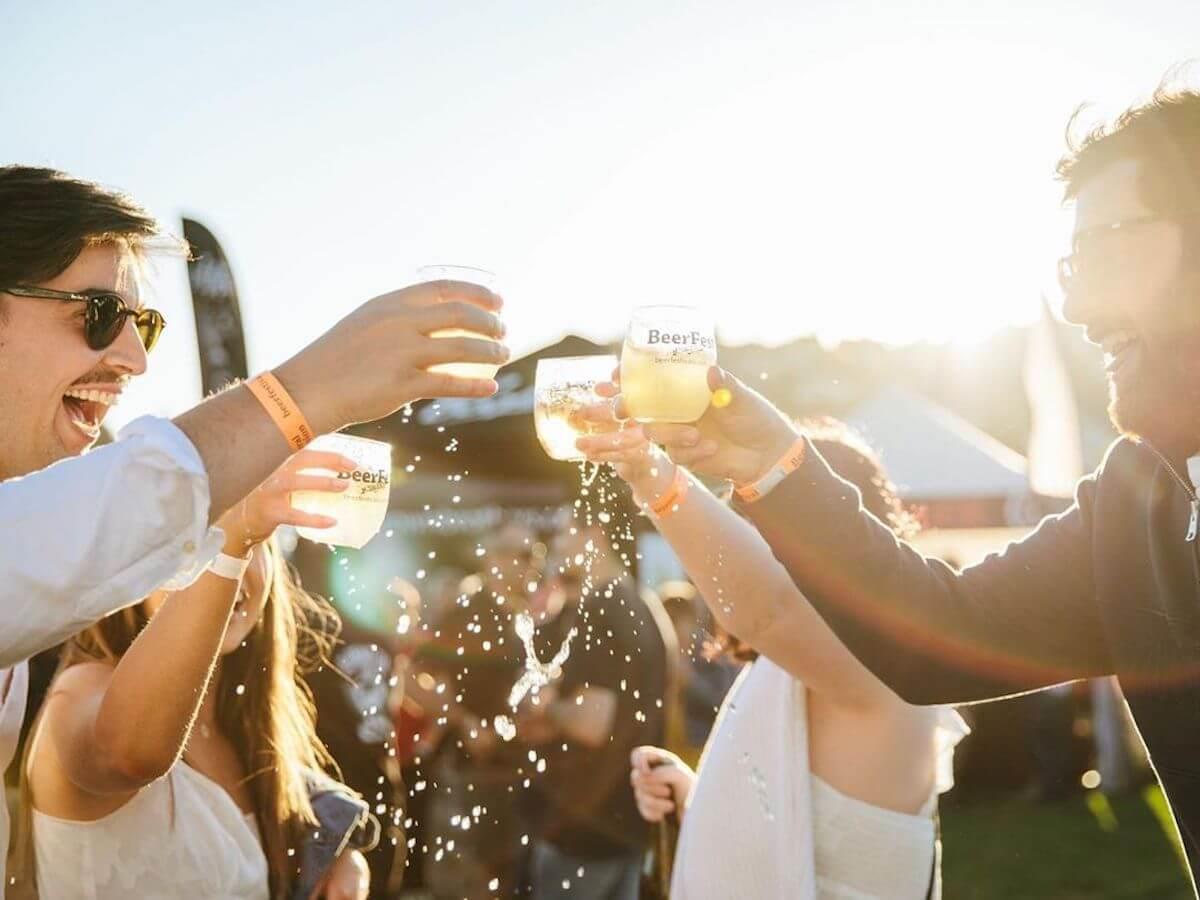 Perth's best festival to get your fix of beer, food and live entertainment
Dates:Postponed until 2-3 Oct
Time(s):Evenings 5-10pm, Saturday 11am-4pm
Venue:Langley Park
Festivals:All Festivals
Details
Hosted By:First Choice Liquor Mart
Venue Address:Langley Park, 103 Riverside Drive, Perth WA 6004
Ticket Price FROM:$16.71
Ticket price TO:$139.35
Type:Festivals,Food & drink
Audience:Family-Friendly
Food & Drink:Food Event
Description
The biggest and boldest BeerFest yet!
A comprehensive range of beer & food matching and a dedicated live stage packed with iconic live music and DJs, live comedy and roving performances.
The Elizabeth Quay location offers the perfect viewing for the epic main stage entertainment. Over 300 unique, exotic and small batch craft beers, ciders, cocktails and wines, hand crafted and perfectly complemented by Perth's most decadent local street food.
This is not an event any beer lover can afford to miss!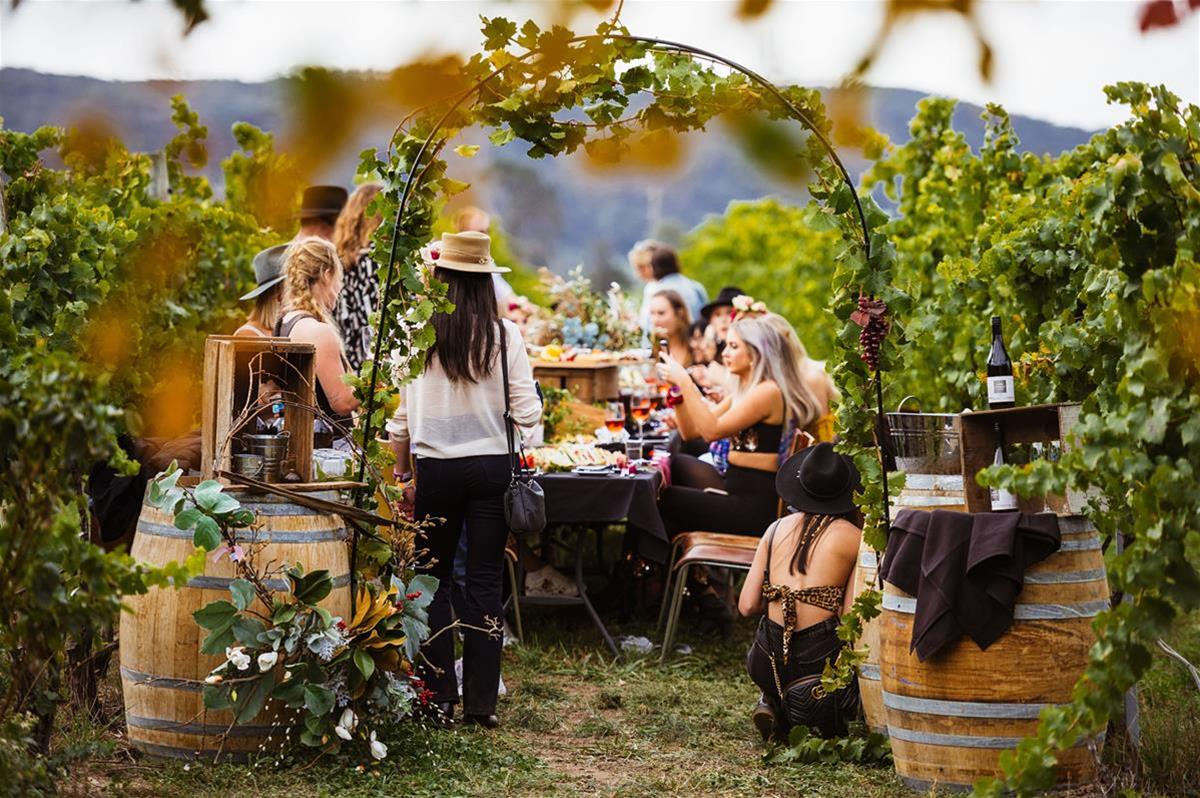 Best. Chardy. Ever
Time(s):1pm-10pm
Dates:Postponed from April 4 to Oct 17
Festivals:All Festivals
Details
Type:Festivals,Food & drink,Music,Winery Events
Audience:Adults
Food & Drink:Wine
Venue Address:Oakover Grounds, Yukich Close, Middle Swan, WA, 6056
Description
Australia's premium, bespoke, lifestyle, destination, winery event is back in 2020, announcing the dates for their 4th season of the country's incredibly popular garden-party picnic by day turned fiesta by night. In 2019, Wine Machine attracted over 65,000 sommeliers-in-the-making across its 6 dates nationally as it descended upon the most famous and spectacular wine regions in the land for a decadent day of dining, drinking and dancing.

Lovingly hand-picked each season, Wine Machine take the curation of the soundtrack to your favourite day of the year very seriously but don't pop the cork on the lineup until the last minute (bar the already announced McLaren Vale event). What we can tell you however, is that per tradition you will be able to secure the cheapest release of tickets NOW because we know the majority of you can't wait and don't want to miss out!

The organisers have promised a bumper 2020 vintage with the return of their signature "Cellar Door" oasis of epicurean delights, vintage activities and bohemian comforts. In addition, the wine-makers are delighted to announce they are turning the standard festy-festival-fare on its head with the roll-out of their gourmet "Le Marche" activations in all states, where the top local chefs and farmers lovingly present the tastes of the region in a farmers market bazaar the likes of which have not been seen before.

Wine Machine is also very pleased to announce that for the first time ever, tickets will be available to their famed long-table lunches in each state! Come dine with the artists, wine-makers, farmers and VIPs in the cascading sunshine among the vines as we toast the fruits of this incredible land we call home.

In keeping with their mission of encouraging emerging creatives, Wine Machine will again throw the door open to a $10,000 art grant with the winner to exhibit their creation at the event in each state as well as a national music prize with the top act earning their chance to perform onstage.


Join us again for the Best. Chardy. Ever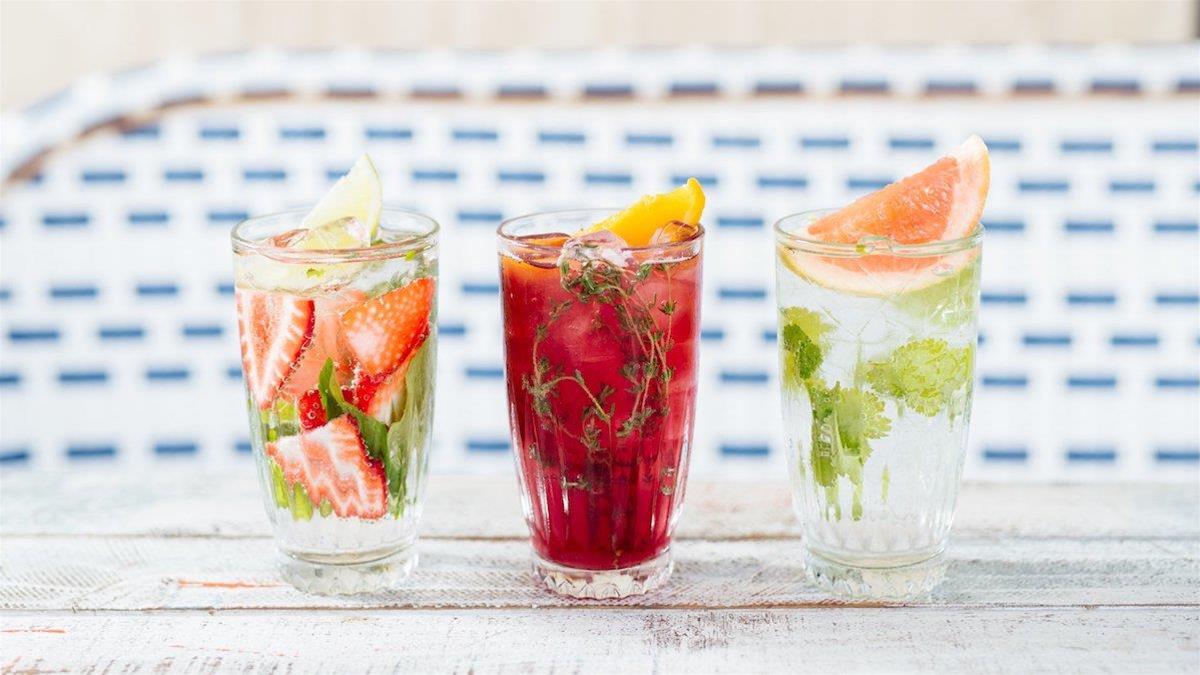 info@marketgrounds.com.au
6148 5600
Let the party beGIN, Perth's first-ever Gin Tonica festival is here!
Dates:Postponed from Mar 29 - Nov 29
Time(s):11:30am-6pm
Venue:Market Grounds
Festivals:All Festivals
Details
Hosted By:Market Grounds
Venue Address:10 Telethon Avenue, Perth
Ticket Price FROM:$25
Ticket price TO:$65
Type:Festivals
Audience:Adults
Food & Drink:Festival
Description
Holla at your fellow gin lovers & get ready to experience the finest from local & international distilleries; learn how to lift your garnish game, explore the huge range of Fever-Tree tonics + snack on gin inspired everythang!
Features include; Garnish Garden, G&T Caravan Bar, Gin inspired treats & snacks, Live DJs in The Grounds Beer Garden,Gin botanical workshops & masterclasses, Stalls from all your fave gin brands
TICKET OPTIONS:
$55pp+bf Premium Admission
As well as all the benefits of GA, you'll score a spot in a Gin & Tonic pairing masterclass with Fever-Tree ambassador Trish + exclusive goodie bag
$65pp Gin Tonica Luncheon
Feast on a gintastic 2 course menu of locally sourced, seasonal produce, perfectly matched to 2 gin tonicas + something sweet to finish
Get creative with your own garnish bouquet that allows you to customise your drinks to your taste!
Choose from 12pm or 2:30pm for your session and enjoy full entry to the event with your ticket
Email any enquiries to our team at book@marketgrounds.com.au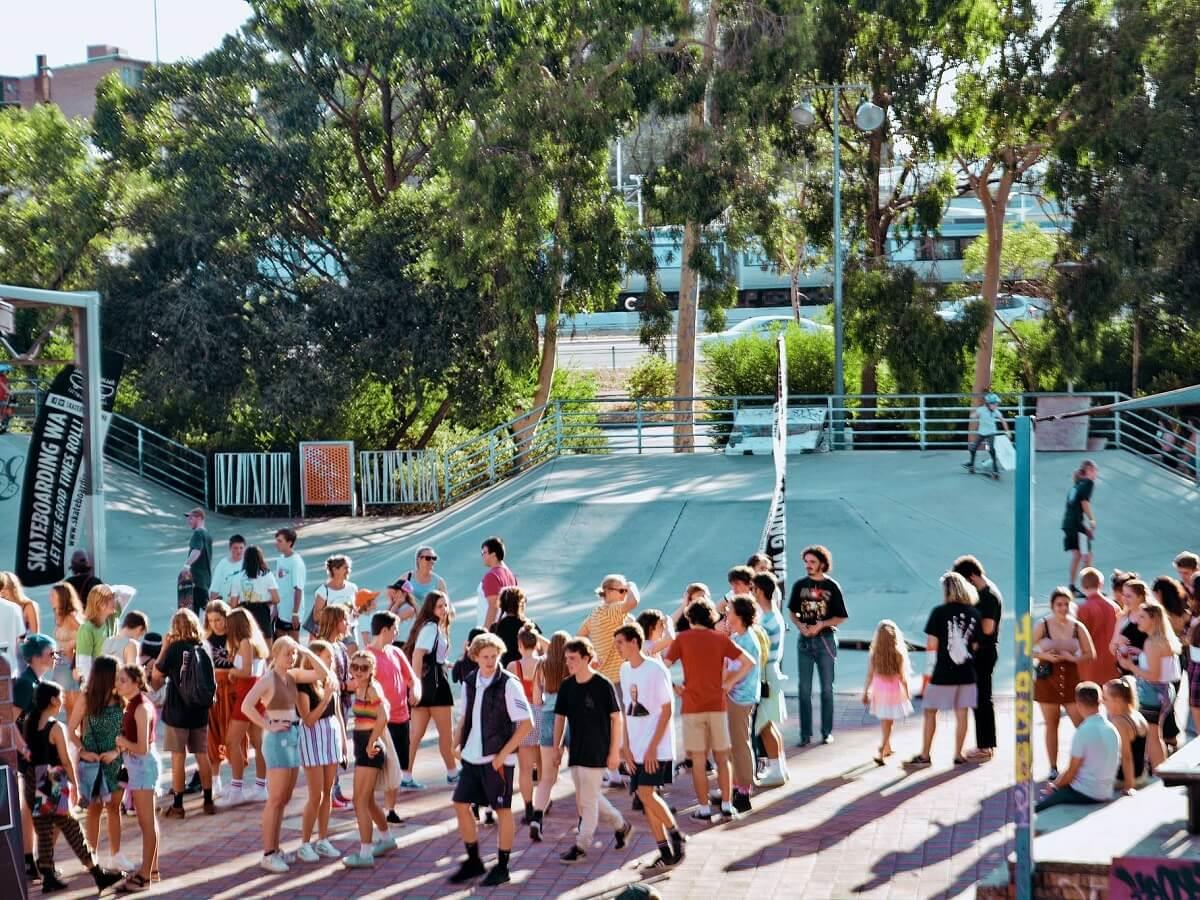 collision@ymcawa.org.au
(08) 9473 8400
Collision Festival is back baby!
Dates:Postponed from APR 4 2020 to DEC 1 2021
Time(s):2:00pm - 10:30pm
Venue:YMCA HQ
Festivals:All Festivals
Details
Hosted By:YMCA WA
Venue Address:60A Frame Court, Leederville WA 6007
Ticket Price:FREE
Type:Festivals,Food & drink,Music,Performing Arts
Audience:Family-Friendly
Performing Arts:Dance
Music:Popular Music
Food & Drink:Food Market Events
Description
Collision is heading to the heart of Leederville bringing you good vibes all day for FREE!
Mark Saturday April 4 in your calendar so you don't miss this amazing line up
3 stages across the festival featuring a MASSIVE line up of bands and artists
Speakers with stories that will make you say WOW!
Dance battlesMarket Stalls
Food trucks
Live art
+ SO MUCH MORE

Keep up to date with acts being dropped #collision2020