Eating and Drinking in Perth 
WA's food and bar scene has never been more exciting and diverse. The small bar, restaurant and hawkers market scene is exploding, as are the number of outdoor venues, especially in the city, Northbridge and Fremantle. International chefs marvel at the freshness and quality of home-grown produce, markets and gate-to-plate vendors, 350+ wineries and 50+ local breweries & distilleries, all on display at a myriad of food, wine & beer festivals.
Guides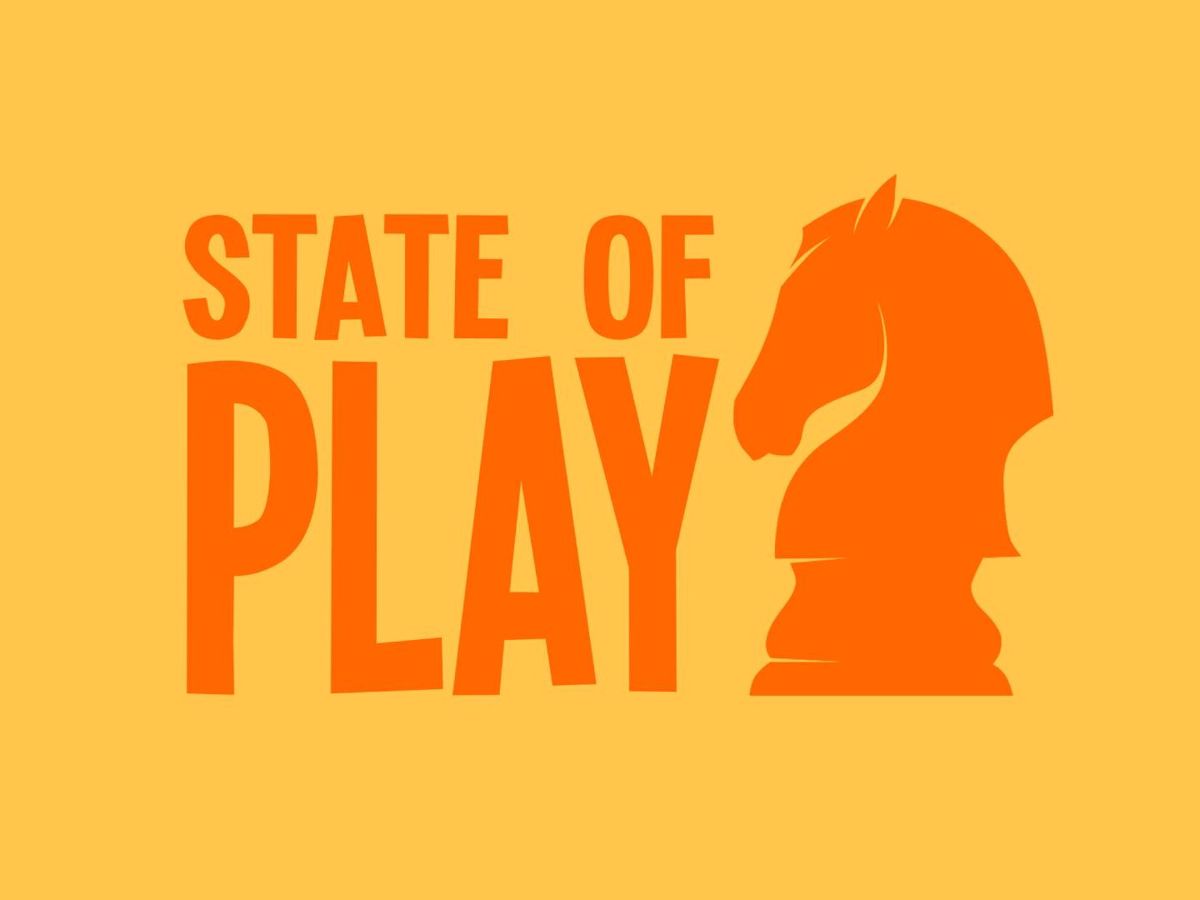 marketing@ptt.wa.gov.au
62129292
You're invited to explore, experiment and party with us across the two-week program as part of FRINGE WORLD 2021.
Festivals:Fringe Festival
Dates:Jan 15 - 30
Venue:State Theatre Centre of WA
Details
Type:Community
Performing Arts:Cabaret,Comedy,Theatre
Food & Drink:Cider,Spirits
Art Exhibitions:Photography
Event Venue:State Theatre Centre of WA
Hosted By:State Theatre Centre of WA
Description
On the eve of our 10th anniversary, State Theatre Centre of WA is thrilled to be throwing open the doors of the knight's castle to support WA's local independent arts community. You're invited to explore, experiment and party with us across the two-week program as part of FRINGE WORLD 2021. With over 115 shows at your fingertips, there's something for every FRINGE WORLD grand master or rookie! Visit the new portrait, play a round of chess or experience never-before-seen spaces with our immersive adventures. Our venue bars will be serving a fantastic range before and after each performance. Make it a whole 'knight' out!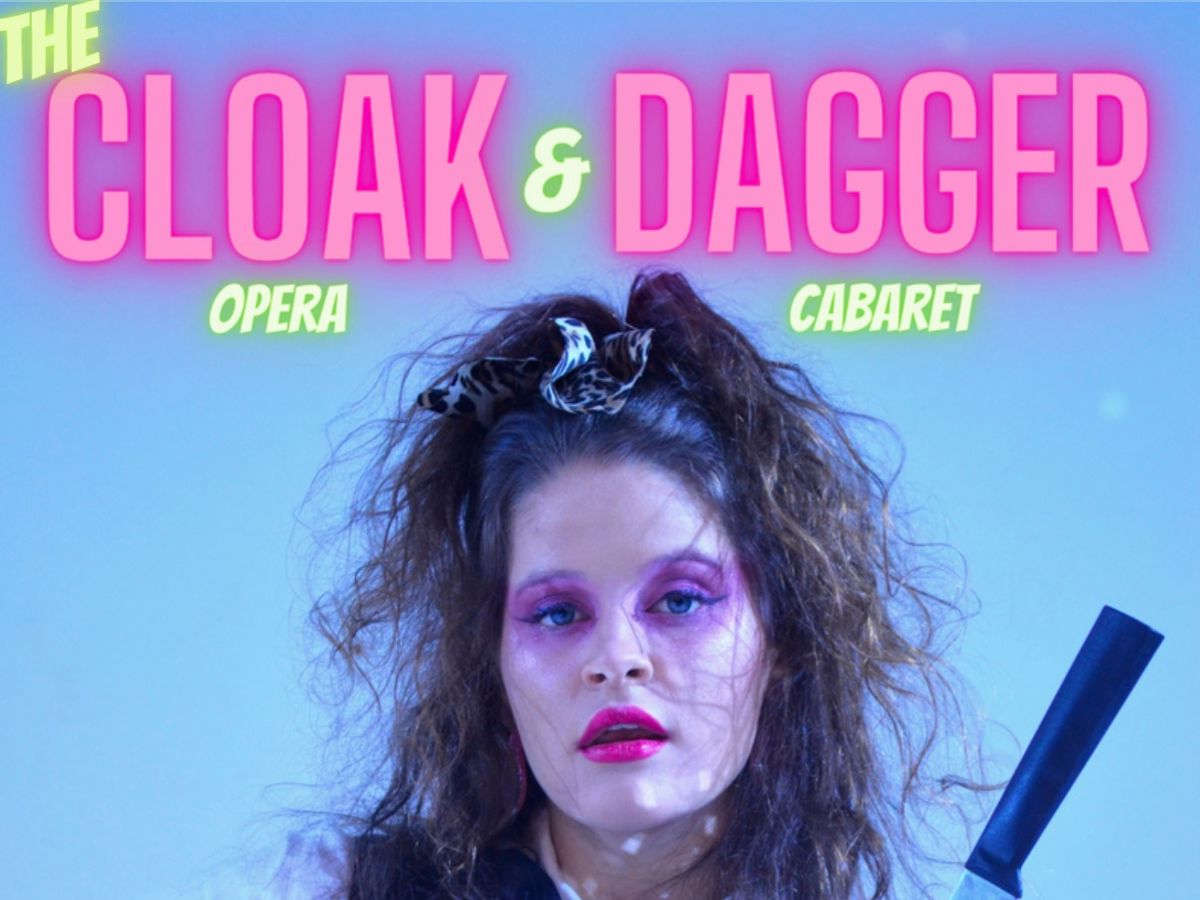 jtaylorsoprano@gmail.com
0438693236
Love, lust, and murderous wrath… you're invited to step aboard the Crystal Swan and experience the passions of opera intimately on the Swan River in; The Cloak and Dagger at Perth FringeWorld.
Dates:Jan 20-24
Time(s):6:30-9:30
Venue:The Crystal Swan
Festivals:Fringe Festival
Details
Hosted By:The Crystal Swan
Ticket Price:Limited $30 Under 30 tickets available, tickets $25-75
Music:Classical,Opera,Pop
Performing Arts:Cabaret,Theatre
Food & Drink:Restaurant Events
Produced By:Fringe World
Description
The first of these two dazzling shows directed by Brendan Hanson and designed by Jake Pitcher is; Dagger - a glitzy, saucy world-premiere cabaret celebrating the 80s. Then journey into the seedy underbelly of Giacomo Puccini's The Cloak, a West-Australian premiere in which clandestine lovers seek an escape from the dull monotony of everyday… with deadly consequences. These two short shows, sung in English, provide a delectable taster of opera and cabaret for any adventurous audience member. With delicious food and drink available for purchase from The Crystal Swan crew, this boat trip with wonderful city views will be an immersive experience like no other. For a real experience to remember, you can purchase premium tickets, which includes the best seats and a drink on arrival! Be thrilled by the glorious voices of some of WAAPA's most promising opera graduates, including Jessica Taylor, Brett Peart, Tom Buckmaster, Lachlann Lawton, Olivia Sanders-Robinson, Ry Charleson, Kieran Lynch, Bella Marslen, Liam Auhl, and Charis Postmus - under the guidance of Musical Director, George Unkovich. Tickets are available online via Perth FringeWorld. There's a limited amount of $30 for Under 30s tickets available for each show, if you use promocode UNDR30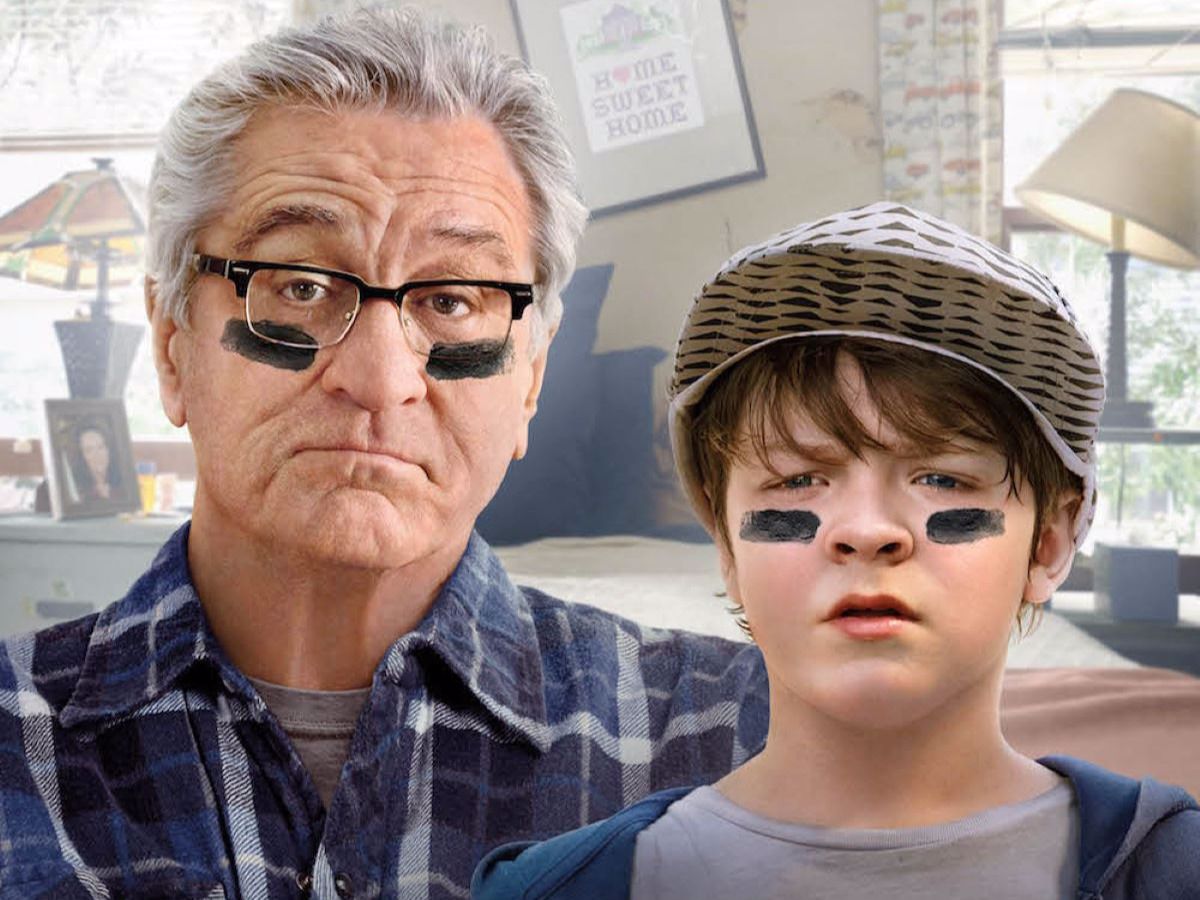 events@saintaidan.com.au
(08) 97283007
Join Rural Cinema at St Aidan Wines on Friday 22nd January as we present another Film on the Ferguson featuring The War with Grandpa
Dates:Jan 22
Time(s):Gates Open 5:30pm
Venue:St. Aidan Winery
Details
Hosted By:St. Aidan Wines
Ticket Price:Tickets are $18 Adults / $8 Children (16 and Under, Kids under 5 free) Plus booking fee $1.5
Type:Community
Food & Drink:Winery Events
Other:Outdoor Movies
Description
Peter is thrilled that Grandpa is coming to live with his family. That is, until Grandpa moves into Peter's room, forcing him upstairs into the creepy attic. And though he loves his grandpa he wants his room back - so he has no choice but to declare war. With the help of his friends, Peter devises outrageous plans to make Grandpa surrender the room. But Grandpa is tougher than he looks. Rather than give in, Grandpa plans to get even. Please note movie is rated PG - Mild themes and language
Gates Open at 530pm. Movie commences approx 745pm. FULLY LICENSED EVENT - NO BYO ALCOHOL. St. Aidan Wines and a range of Beer available to purchase. Bring your own Picnic, Rug and Low Chair. Snack food including Pies, Pizza Slices, Beef and Gravy Rolls plus Antipasto and Cheese Packs, Soft Drinks and range of Confectionery also available to purchase Further information email events@saintaidan.com.au or keep an eye on our website and social media page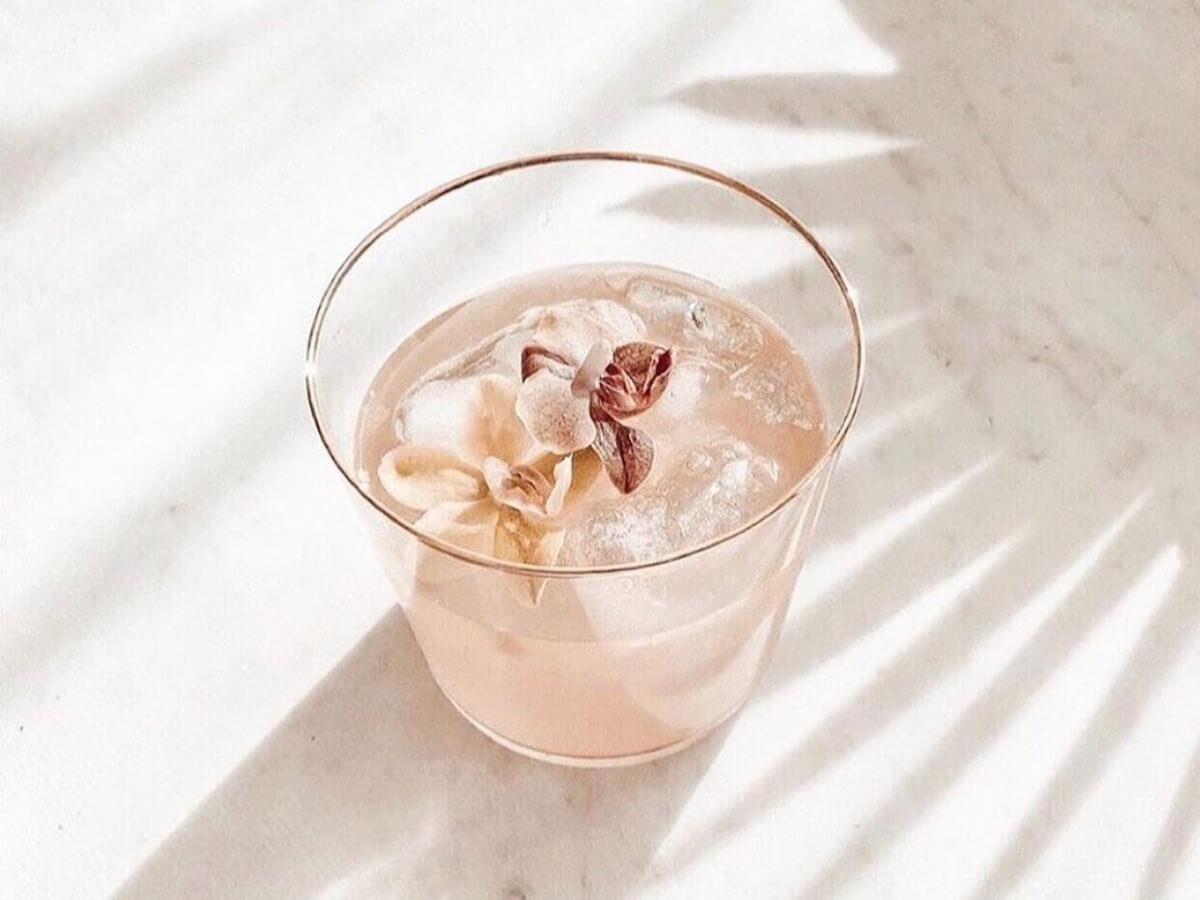 hello@lagoonyallingup.com.au
08 9756 6999
Live music by talented local WA musos, exquisite seafood and beach club style cocktails whilst overlooking Yallingup Lagoon. What more could you want?
Dates:Jan 24
Time(s):3pm - 6pm
Venue:Lagoon Yallingup
Details
Food & Drink:Restaurant Events
Hosted By:Lagoon Yallingup
Music:DJs
Description
Summertime at Lagoon Yallingup, a series of afternoons from 3pm – 6pm this summer featuring live music, a seafood focused snack menu and cocktails alongside a beatiful view of the Yallingup Lagoon.
Walk ins welcome, however, bookings recommended for tables of 8 or more with a max capacity of 40 pax upstairs.
Dinner bookings available from 6pm onwards via www.lagoonyallingup.com.au.
Schedule
27th December – DJ Eve Malo
3rd January – DJ Mandy B
8th January – DJFD Claire O'Shea
17th January – Mitch Baker
24th January – Brayden Sibbald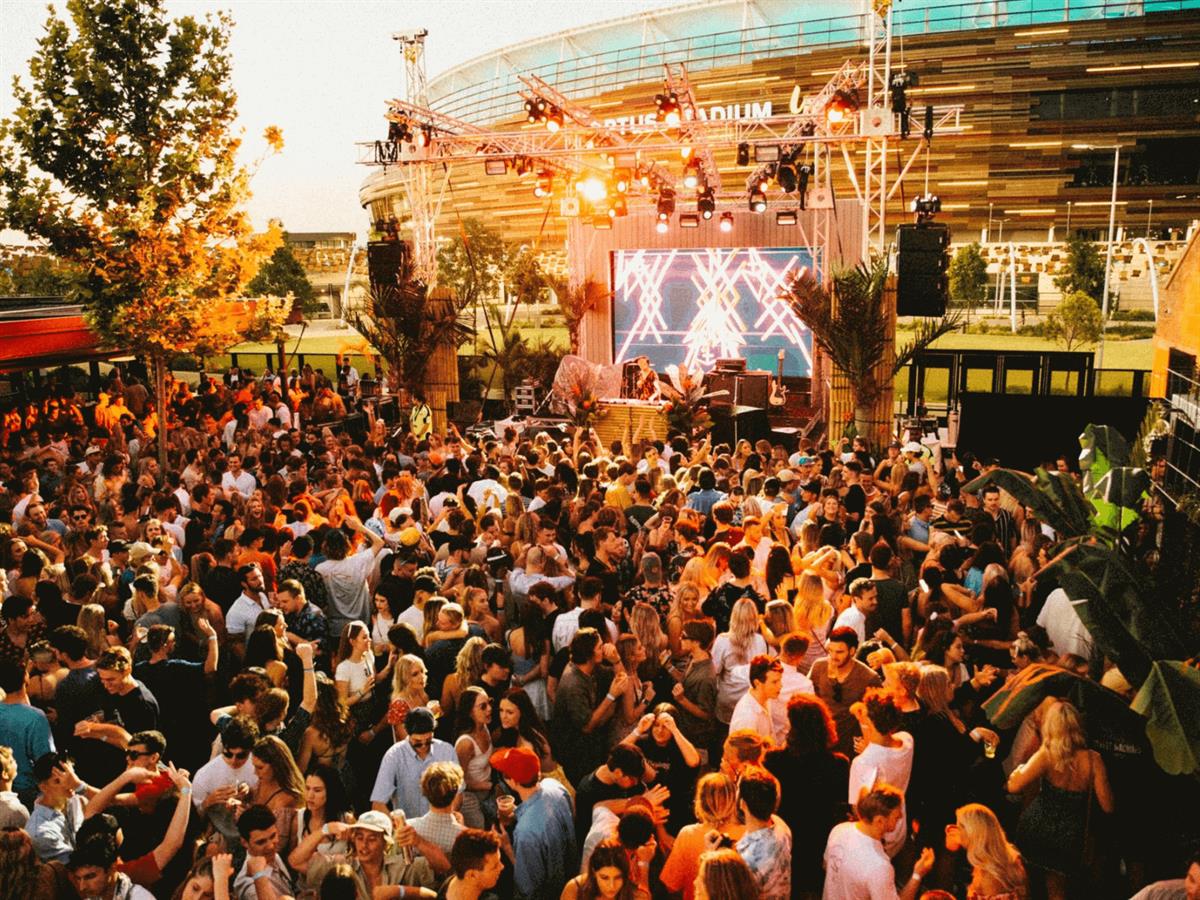 info@thecamfieldbar.com.au
(08) 6314 1360
After an extremely successful sold-out Australia Day party last year, this day party is about to get a whole lot bigger.
Dates:Jan 26
Time(s):2pm to 10pm
Venue:The Camfield
Details
Hosted By:Colada Day Club
Ticket Price:$24.83 - $34.96
Type:Adults Only
Food & Drink:Beer,Spirits,Wine
Description
This year Colada Day Club is parking up at The Camfield and taking over the entire venue with an open-air main stage, silent disco, multiple spaces and bars, Pina Colada specials and more!
DJs
Wheresholly
Shroom
Griddy
Father Figures
Dr. Phil Good
Prior
Spooky Sushi
+ More to be announced
DRINKS
Pina Colada specials and more to be announced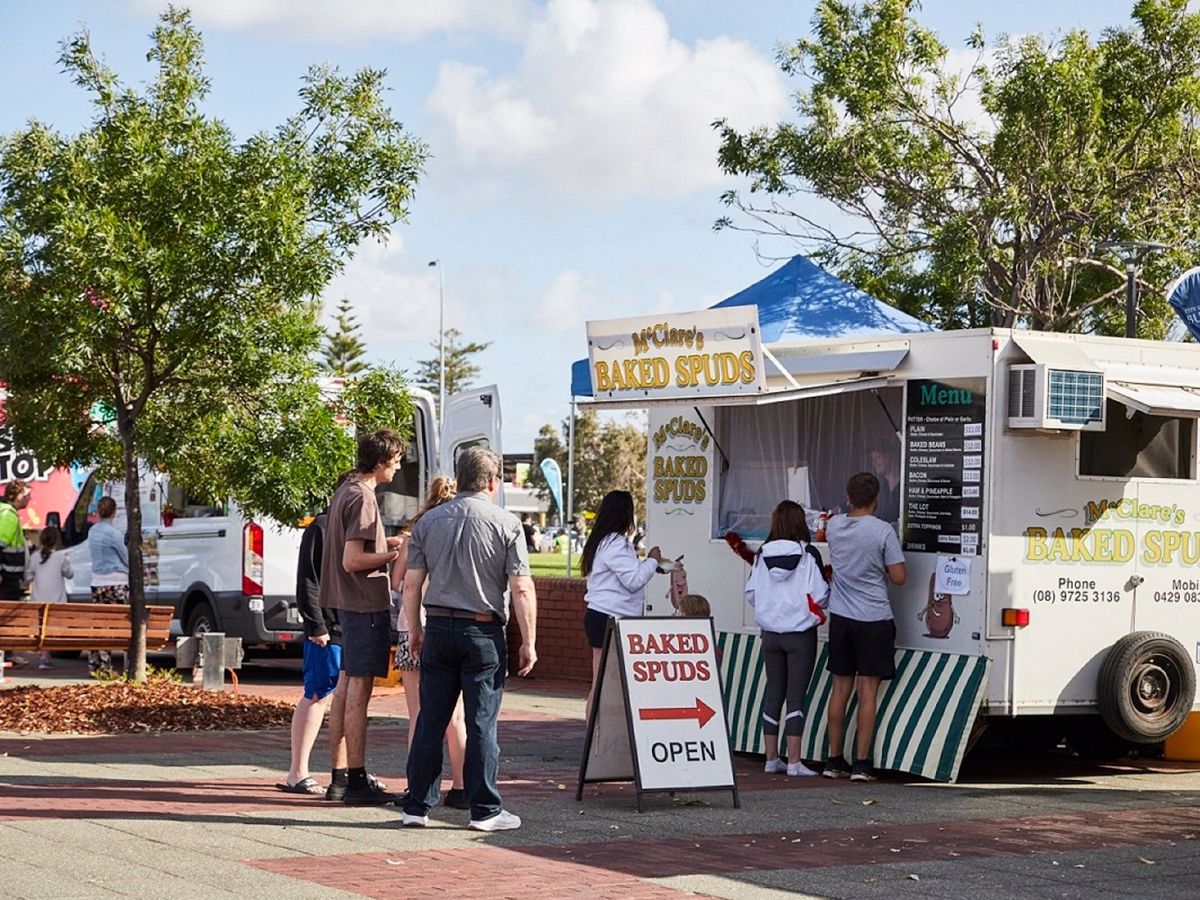 events@bunbury.wa.gov.au
0897927000
The new-look City of Bunbury Australia Day event, Summer Scenes.
Dates:Jan 26
Time(s):4pm to 9pm
Venue:Bicentennial Square, Blair Street Bunbury
Details
Hosted By:City of Bunbury
Ticket Price:Free
Type:Community,Free
Music:Busking
Food & Drink:Food Event,Festival
Art Exhibitions:Sculpture
Other:Outdoor Movies
Description
This Australia Day, the City of Bunbury presents to the community the all new Summer Scenes event, which will take place at Bicentennial Square on Tuesday 26 January from 4pm. Featuring Australian films suitable for all ages on two big screens, sit back on one of the bean bags provided or bring your own blanket or low chair along. The movies to be screened are Blinky Bill, Paper Planes, and Strictly Ballroom. No need to book a ticket, simply come along and secure your spot for this free event. Grab a bite to eat or a refreshing drink form one of our local and visiting food trucks or join in on an array of fun and quirky free activities including dodgeball, sand sculpture display and workshops, and outdoor carnival style games. The COVID safe event will follow State Government COVID-19 guidelines including hand wash and sanitising facilities and we encourage event attendees to practice physical distancing. All attendees are asked to check in at the event through the SafeWA app. We look forward to the new-look Australia Fay event where you can kick back, relax and enjoy the celebrations.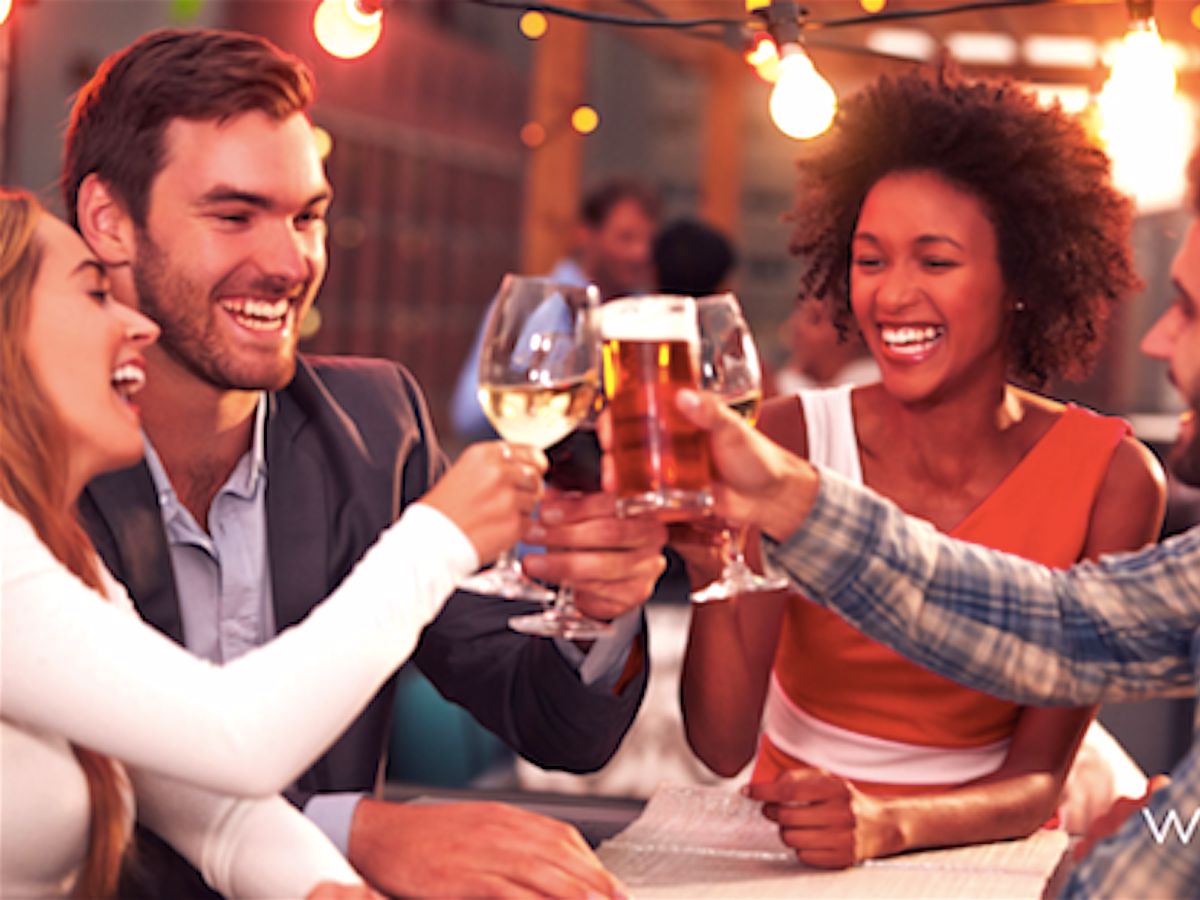 functions@windsorhotel.com.au
9474 2229
It's thirsty weather! Come down to the Garden Bar to sample beer and wine from over 20 local and international suppliers.
Dates:Jan 28
Time(s):4.30 - 8.30pm
Venue:Windsor Hotel Garden Bar
Details
Hosted By:The Windsor Hotel
Ticket Price:First 50 tickets are free then $5 tickets available via the hotel website.
Type:Adults Only
Food & Drink:Beer,Wine,Restaurant Events
Description
The first 50 tickets are free then $5 tickets via the hotel website.
events@wanneroo.wa.gov.au
08 9405 5000
Our Fresh Finds series of local community markets offers stalls from home grown market gardens and small businesses.
Dates:Jan 30
Venue:Kingsway Sporting Complex
Time(s):4.00pm to 8.30pm
Details
Hosted By:City of Wanneroo
Type:Community,Free
Music:Busking,Free
Food & Drink:Food Market Events
Other:Markets
Produced By:City of Wanneroo
Ticket Price:Free
Description
From fresh fruit and vegetables, to gifts, knick-knacks and crafts, our community can enjoy local produce and products sourced and sold by local people. There will be children's entertainment, live music and food trucks serving up delicious street food.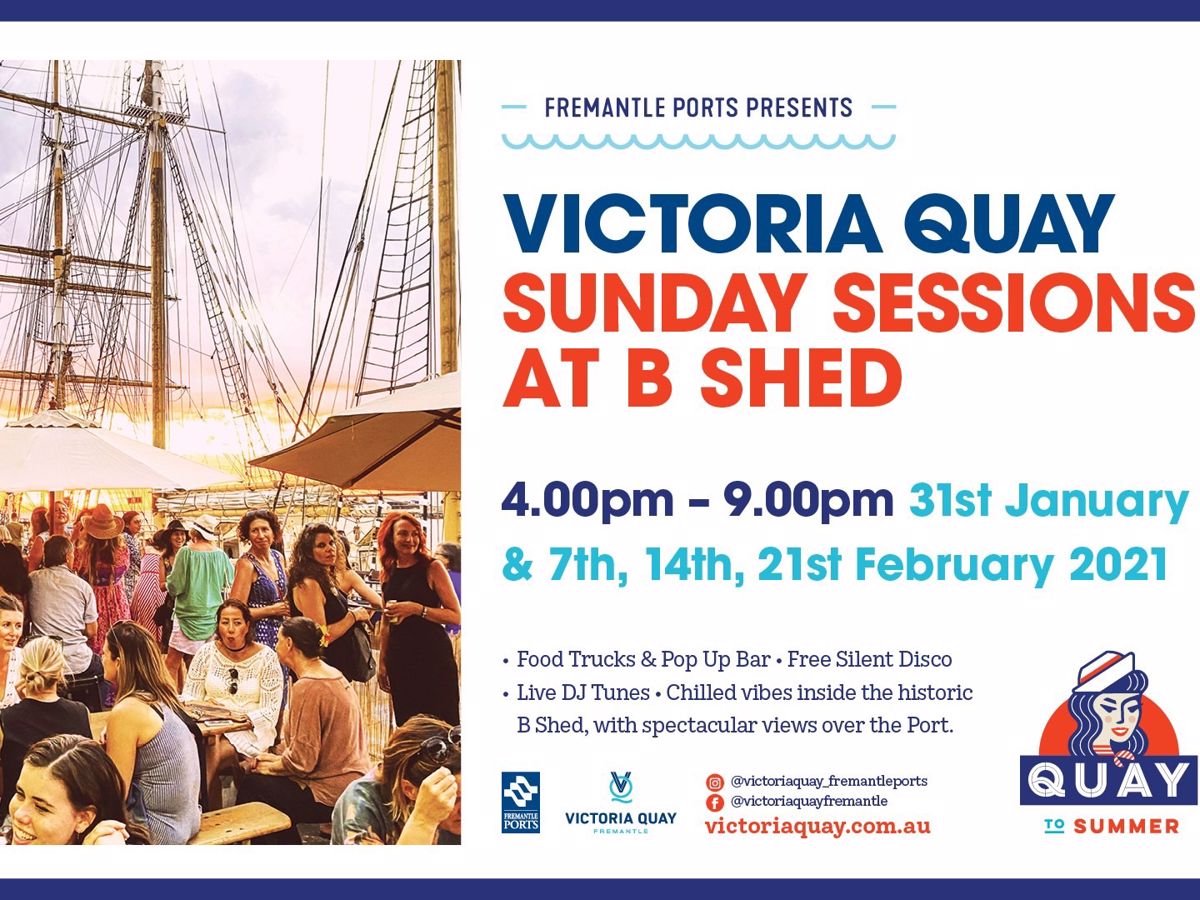 mail@fremantleports.com.au
9430 3555
Chill out over four Sundays inside historic B Shed with spectacular views of the port. Food trucks and a pop-up bar, free silent disco, live DJ tunes!
Dates:Jan 31, Feb 7, 14 & 21
Time(s):4-9pm
Venue:B Shed, Victoria Quay
Details
Hosted By:Victoria Quay
Ticket Price:Free
Type:Free
Music:DJs
Food & Drink:Food Event
Description
Come down to Victoria Quay at Fremantle Port for a Sunday Session with everything that you want for summer - a chilled-out vibe, spectacular sunsets, a harbourside location, an historic authentic port shed with massive opening doors, ships passing by, food trucks, a pop-up bar, free silent disco and live DJ tunes!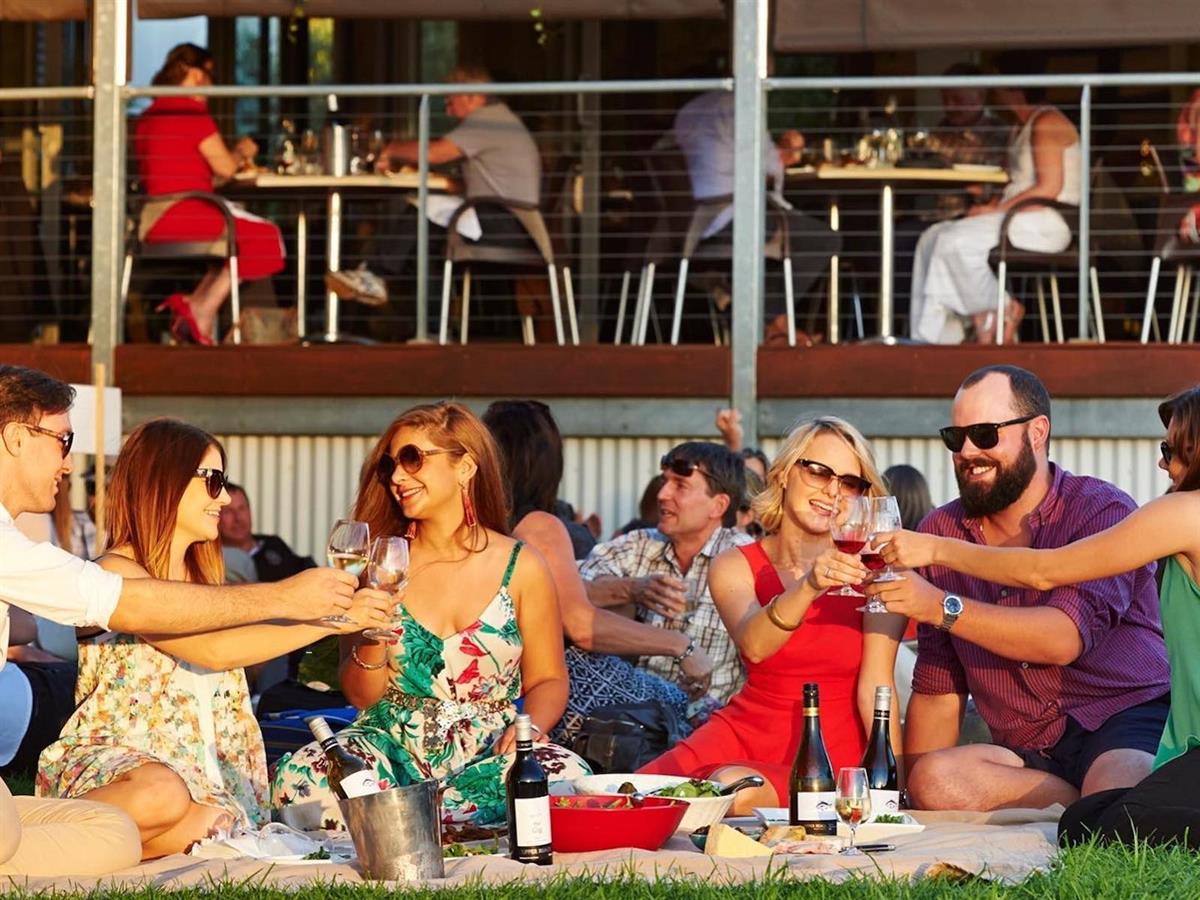 info@upperreach.com.au
08 9296 0078
Combine fabulous food, award winning wines and marvelous music; you have the perfect recipe for a summer twilight evening in the Swan Valley at Upper Reach Winery.
Dates:Feb 6 - Mar 20
Time(s):Starts 6.30pm
Venue:Upper Reach Winery
Details
Hosted By:Upper Reach Winery
Music:Other Music
Food & Drink:Winery Events
Description
Upper Reach proudly supports local Perth musicians - each year we search out the hottest up & coming bands. We have a mix of new, talented musos as well as our old favourites; we can't get enough of them!
Bring a picnic to enjoy during the Twilight Concert as the sun sets over the vines or dine in style at Riverbrook Restaurant overlooking the festivities.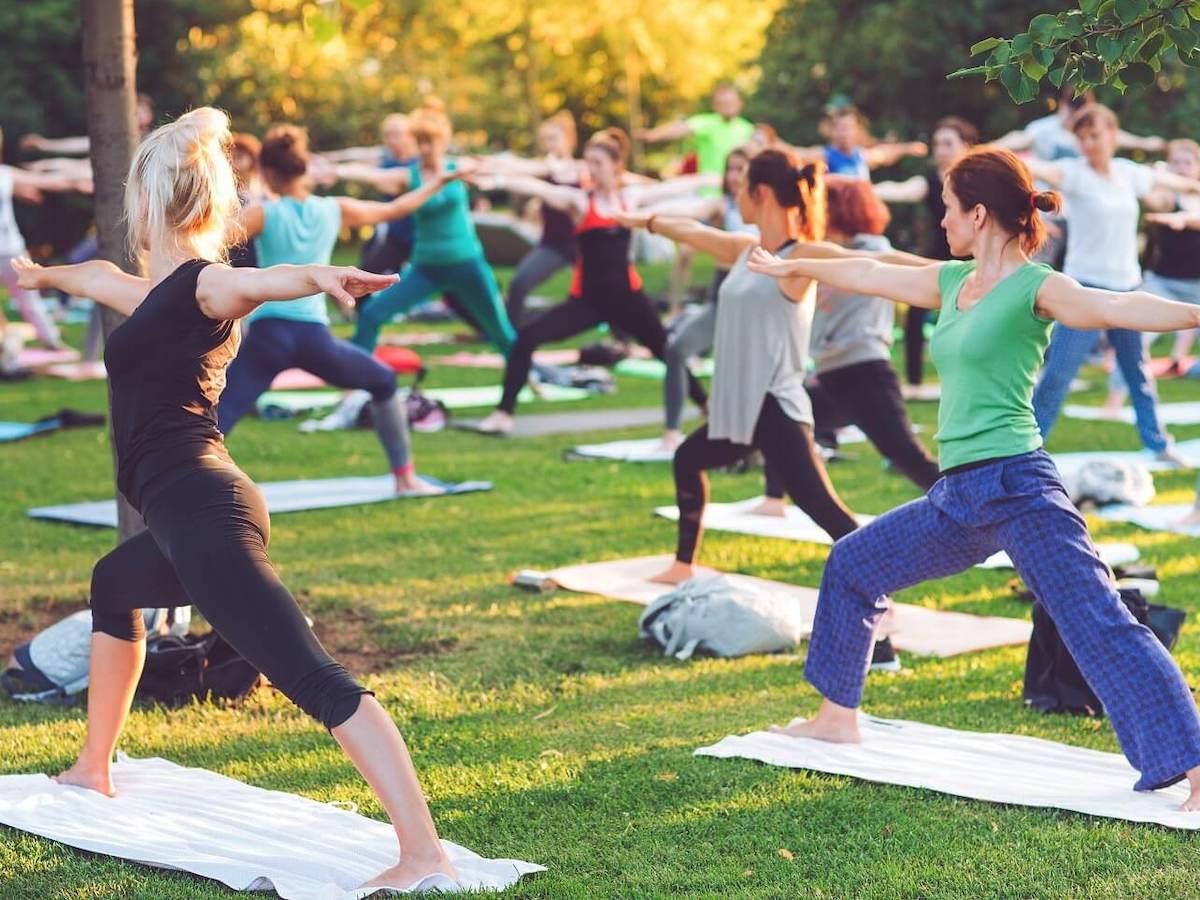 info@flametreewines.com
97568577
Offering a unique blend of both pilates and yoga, join Flametree Wines on the first Sunday of every month for a summertime stretch and a drink of wine afterwards.
Dates:Feb 7, Mar 7
Time(s):9.00am - 10.00am
Venue:Flametree Wines
Details
Hosted By:Flametree Wines
Ticket Price:$20
Type:Adults Only
Food & Drink:Wine,Winery Events
Other:Health
Description
Join us from 9-10am on the first Sunday of every month through Spring and Summer to stretch your body with Sue from Yin Pilates Southwest. You'll love the unique mix of yoga and pilates that Sue offers, as well as the complimentary glass of Flametree bubbles afterwards! $20 per person. BYO mat and bottle of water.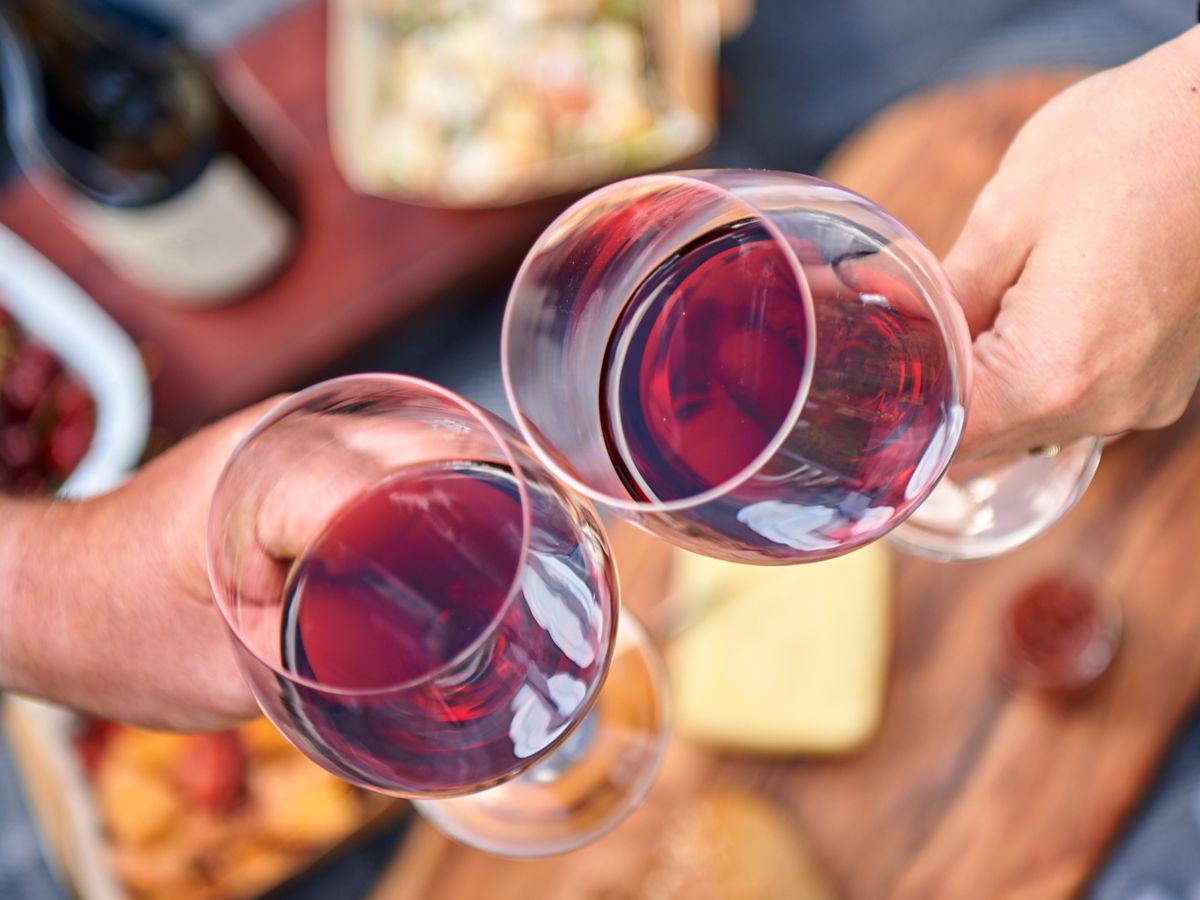 events@carolinejamesevents.com
Raise your glass! The first-ever Pinot Picnic is a four-day celebration of extraordinary events showcasing premium local pinot and produce across Manjimup and Pemberton, running 11 to 14 Feb 2021.
Dates:Feb 11 - 14
Venue:Multiple venues across Manjimup & Pemberton
Festivals:All Festivals
Details
Type:Community
Food & Drink:Food Event,Festival,Wine,Seafood
Description
A series of pinot-inspired events will showcase premium local produce and varieties of renowned regional pinot in the Southern Forests region. Foodies, wine-lovers and romantics will have the chance to sip, taste and explore this stunning corner of Western Australia across the four-day celebration, falling over Valentine's Day and Lunar New Year. The Southern Forests is Australia's most exciting emerging wine region and the leading pinot region in WA, known for quality, expressive wines. The region produces boutique, artisanal gourmet produce that are favourites among the world's top chefs and foodies, such as fresh local marron and black truffles. Pinot Picnic is an opportunity for local wineries and restaurants to showcase their world-class pinot and gourmet fare. The full program will include family picnics, live entertainment shows, sparkling soirées, tasting masterclasses, vineyard experiences and wine-matching brunches, lunches and dinners. The event offers the chance to sip, taste and explore Manjimup and Pemberton, in the heart of Karri Tree country just three and a half hours from Perth. Pinot Picnic will have available a range of hampers containing regional pinot and the best local produce to be on sale at events and for remote guests.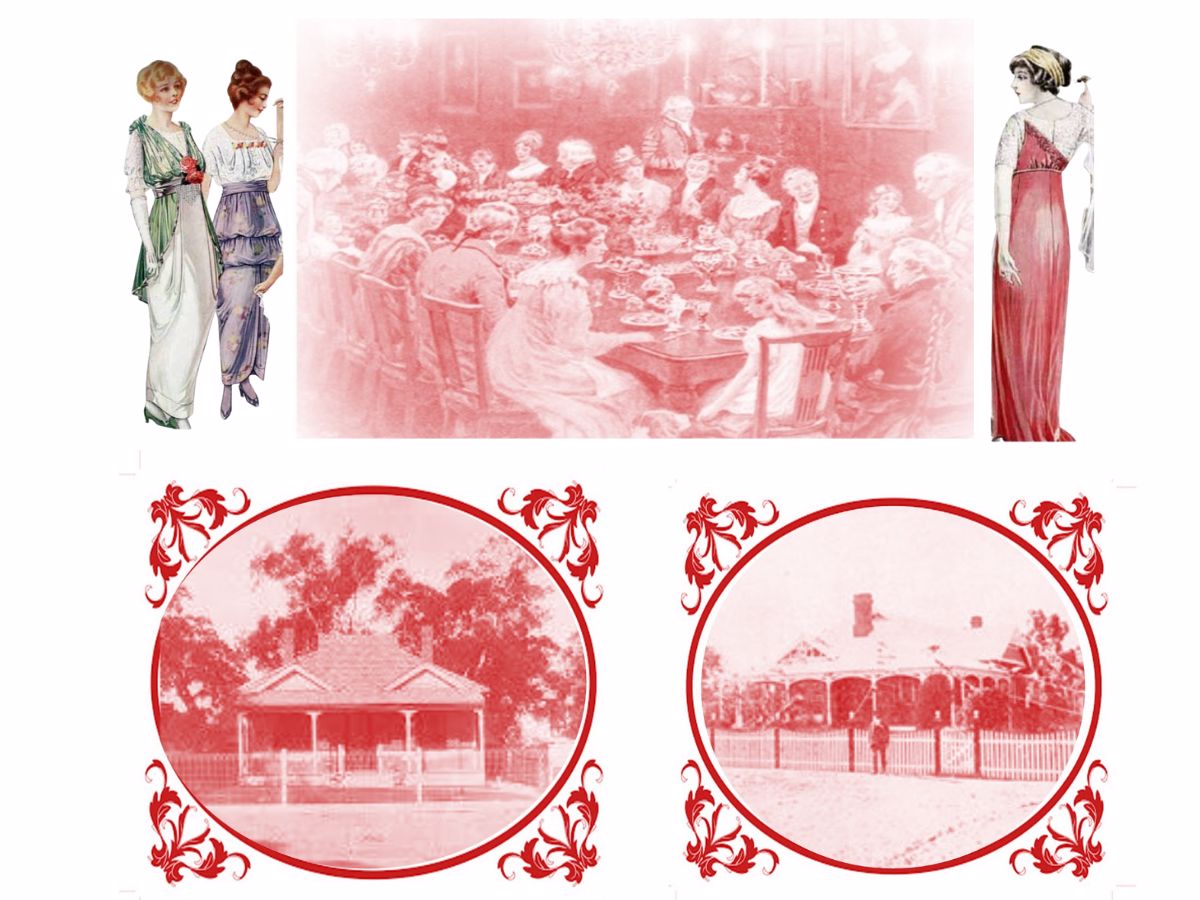 chapan@highway1.com.au
0411445582
A unique event involving two historic sites with the stories told in the words of the original inhabitants, good food and a trip back in time.
Dates:Feb 13
Time(s):4:30pm to 8:30pm
Venue:ANZAC Cottage and Castellorizian House
Details
Hosted By:The Friends of ANZAC Cottage and Castellorizian Association of Western Australia
Ticket Price:$38.54
Type:Community
Food & Drink:Food Event
Other:History,Museum events
Description
The very young suburb of Mt Hawthorn in 1916 had, to its credit two distinctive houses , both with remarkable histories and strong links, located in Kalgoorlie Street.
On February 13, 2021 from 4:30pm to 8:30pm to celebrate the 105th anniversary of the building of ANZAC Cottage in one day and the century long link between the Cottage and Castellorizian House, the Castellorizian Association of Western Australia and the Friends of ANZAC Cottage are proud to present: "History Links, Dinner and Drinks " This unique event, fashioned after the 'progressive dinner' concept will give guests the opportunity to enjoy a delicious three course dinner for only $38.54 with drinks from the bar along with the stories of these two landmark buildings from the "original inhabitants". Beginning at ANZAC Cottage for drinks and hors d'oeuvres, the guests will progress to Castellorizian House for a scrumptious dinner in keeping with the purpose of that building. For more information, please email Anne on chapan@highway1.com.au or call 0411 44 55 82. To book , please go to http://historylink.rsvpify.com.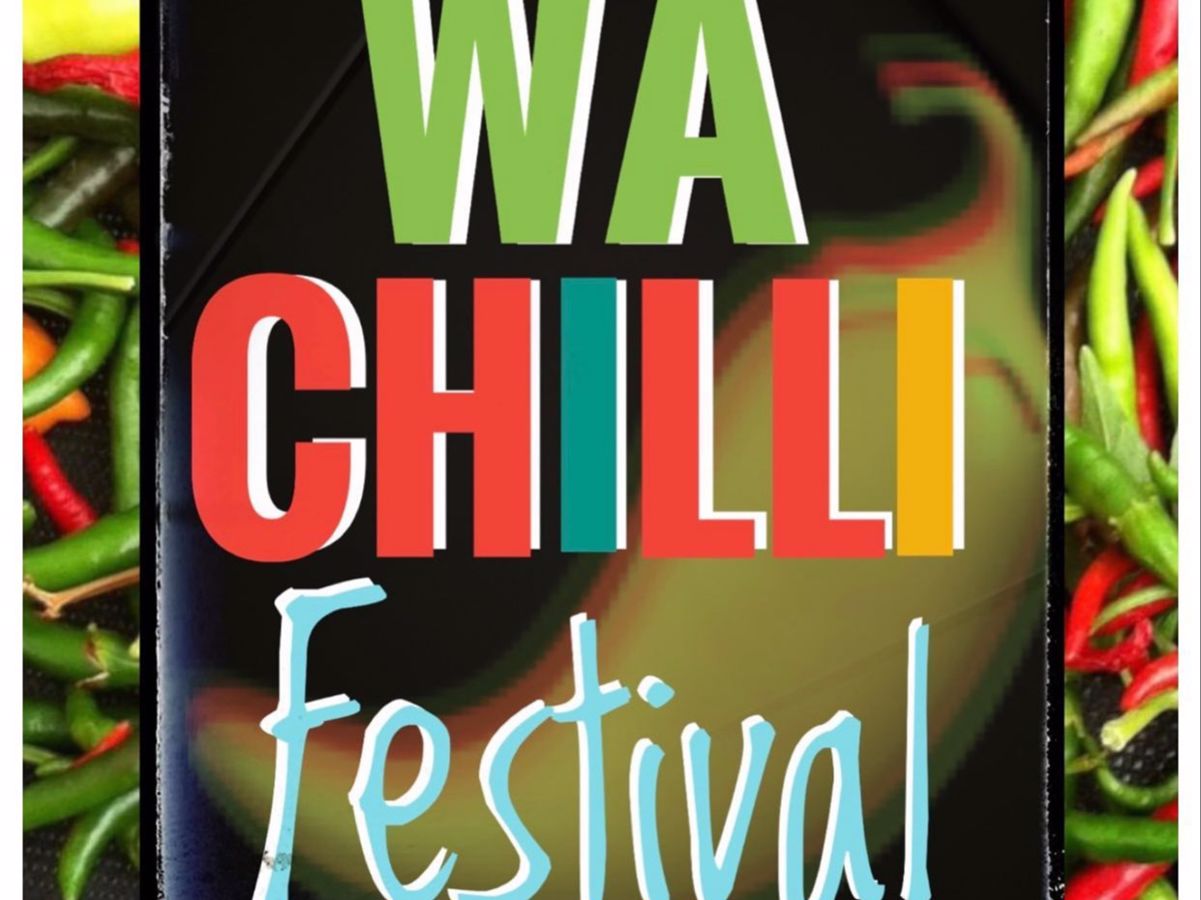 A Chilli Lovers Paradise. Bringing the Love of Chilli to one Hot & Heated Location for you to Sample, Tease and Tantalise your Tastebuds.
Dates:Feb 13 & 14
Time(s):10am to 5pm both days.
Venue:Stirk Park, Elizabeth Street, Kalamunda
Festivals:All Festivals
Details
Hosted By:WA Chilli Festival
Ticket Price:$0 – $20.08
Type:Community
Food & Drink:Festival,Food Event
Description
The annual WA Chilli Festival is back again for 2021 & Proudly Sponsored by Mr Chilli, Fremantle Octopus, Hunt Catch Cook, The Real Drunk Housewives of Australia & Reiziger Holland. It is set to be a Super Spicy & Heated Valentines Weekend indeed!. Taste your way around this amazing Chilli Loving Event.. sampling a delicious range of Chilli Products. We have got you covered from mild to crazy insane heat we have a great selection of exhibitors to keep your mouth burning while still enjoying a Spicy array of Flavours. This event is Licensed and will show case some amazing Breweries, Wineries & Distilleries with Chilli on their mind. Both days will see a Chilli Eating competiton Sponsored by Mr Chilli awards Trophy & a Kalamunda Tap House Prize on the Cooking Stage at 2pm with a Best Dressed Competition shortly after Chilli Comp. Our Cooking stage is Sponsored by Fremantle Octopus & Hunt Catch Cook with Stunning MC Julie from The Real Drunk Housewives of Australia. Live Music Great selection of Food Stands This event is supporting COVID-19 Safe Distancing, Hand Hygiene & Respiratory Etiquette Guidelines. If you are feeling unwell, Please Stay Home.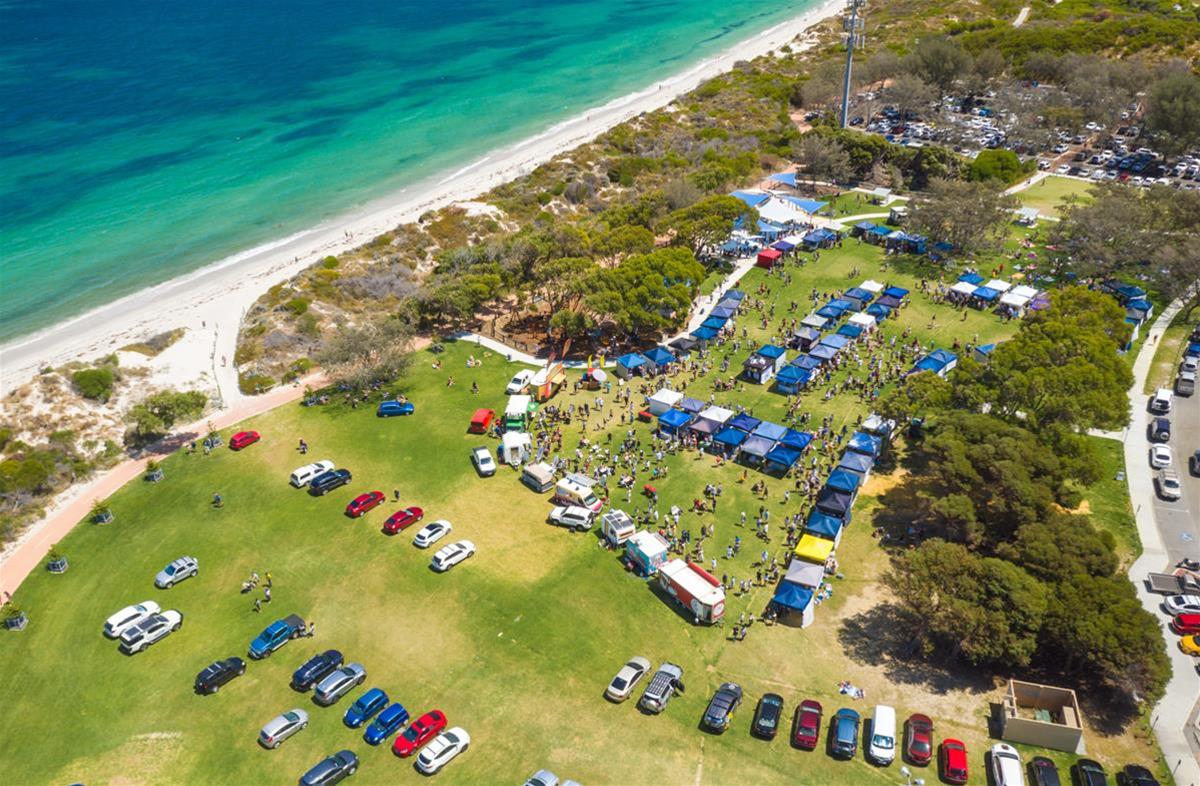 marketsbythesea@gmail.com
0452595005
Get ready Perth! This summer, come down to Whitfords Nodes and help celebrate the welcomed return of Markets by the Sea!
Time(s):9am-2pm
Venue:Whitfords Nodes
Dates:Feb 14, Mar 14
Details
Ticket Price:Free
Type:Community,Free,Pet-Friendly
Music:Busking,Free
Food & Drink:Food Market Events
Hosted By:Markets by the Sea
Other:Arts & Crafts,Markets
Description
Originally launched in 2017, Markets by the Sea is now regarded as one of Perth's best summer markets. For the upcoming summer 2020/21 season, organisers are gearing up for their biggest series of events yet, with additional vendors, more entertainment and extra excitement coming to the beaches of the northern suburbs!
Enjoy relaxed Sunday vibes by the beachside venue at Whitfords Nodes Reserve in Hillarys with a unique and varied selection of over 80 high-quality stallholders, over 15 food trucks serving up street food/brunch favourites, acoustic music, huge kids play area, and a chilled space to catch up with friends and family and soak up all the summer vibes!
Sundays have never looked so good with over 80 incredible artists, creators, designers, growers, foodies and lovers of all things local coming together to create a vibrant and uplifting event. Retailers will create the ultimate summer shopping experience with art and photography, clothing, homewares, swimwear, handmade gifts, candles, plants, pet wear, swimwear, trinkets, and much, much, more on offer.
Markets by the Sea's stunning North of the River venue sets it apart from other markets around Perth. The park reserve offers 400 FREE parking bays, BBQ areas, toilet facilities, giant natural swimming pool and leafy green surrounds - all the essentials for a lively and successful market day.
Markets by the Sea is no ordinary market, it is a must-do summer experience for Perth! Don't miss this vibrant and uplifting event in a picturesque location.
The event has gained the support of the local council due to the excitement, interaction and community engagement it will bring to the northern suburbs. Marketgoers are encouraged to use #marketsbythesea to share their Sunday market experience.
Markets by the Sea acknowledges the traditional custodians of the land - the Noongar People, of Elders past and present, on which this event takes place.
For all the latest on what's on and to plan your visit, please follow:
Instagram: @marketsbythesea
Facebook: Markets by the Sea
When: Sunday 20th December 2020, Sunday 10th January 2021, Sunday 14th February 2021, Sunday 14th March 2021
Website: https://www.facebook.com/marketsbythesea
Where: Whitfords Nodes, Hillarys
Cost: FREE Entry