2020 Ascot Racing Carnival
Whether you're a track regular or new to the sport, the 2020 Ascot Racing Carnival has something for everyone. Beginning with the Crown Perth Opening Day on October 10, the carnival runs all the way through to the TABtouch Perth Cup on January 2, 2021. With 10 key race days featuring world-class horse racing, each Carnival day has a specific theme allowing to select your ultimate race day experience.
[Read More]
Celebrate with the gals on Champion Fillies Day, experience the trackside fashion on Melbourne Cup Day, or watch the finest thoroughbreds at their most powerful in thrilling races at the TABtouch Masters. 
The TABtouch Masters is like no other – three spectacular racedays across three weeks comprising of the Railway Stakes, Winterbottom Stakes and the Kingston Town Classic. 2020 marks the fifth edition of the world's only single-track racing festival featuring a Group One race worth at least $1,000,000 on three consecutive Saturdays, showcasing national and international stars, complete with entertainment throughout the venue.
The Carnival with finish off with classy horseplay reimagined at the TABtouch Perth Cup Day, which will see the return of the Champagne Oasis, all-day canapes, pop-up food stations and their ultimate throwback festival event Tentland, featuring live entertainment, food, summer drinks and an epic Perth Cup atmosphere.
Your Guide to the Festival
Guides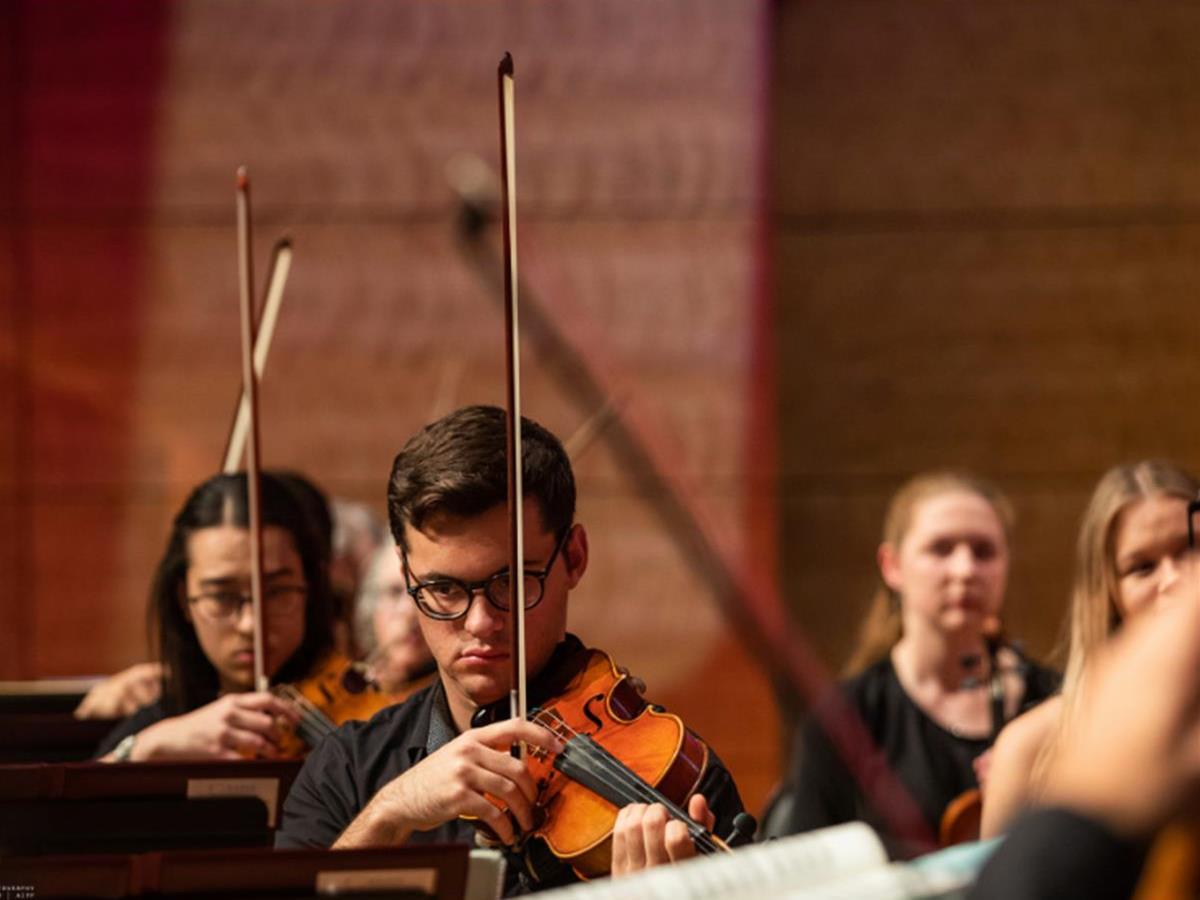 a.maz@ecu.edu.au
(08) 9370 6895
Put on your best fancy dress costume and join WAAPA for Spooktacular!, a sensational evening of fun, frivolity and phenomenal musical virtuosity at the Perth Concert Hall.
Dates:Oct 31
Time(s):7.30pm
Venue:Perth Concert Hall
Details
Hosted By:Western Australian Academy of Performing Arts
Venue Address:5 St George's Terrace
Ticket Price FROM:$20
Ticket price TO:$30
Produced By:WAAPA: WA Academy of Performing Arts
Music:Classical,Orchestral
Type:Youth Art / Performance
Performing Arts:Comedy
Event Venue:Perth Concert Hall
Description
For the first ever, WAAPA at Edith Cowan University is taking its popular annual Halloween concert into the heart of the city – and it's going to be a lot of fun!
The Symphonic Wind Ensemble presents a program of epic proportions, including a world premiere by WAAPA's own Jonathan Jie Hong Yang (of Brave the Wave fame) and the Australian premiere of Victoriano Valencia's Three Colombian Scenes for Alto Saxophone and Band with special guest saxophonist Matt Styles.
For a touch of Halloween madness, there's Eric Whitacre's crowd-favourite showpiece, Godzilla Eats Las Vegas!, which invites the performers to do anything to get a laugh – including wearing hilarious costumes, acting out scenes on stage and using crazy video and lighting.
The concert culminates in Wine Dark Sea, a 2014 symphony for band by American composer John Mackey. Inspired by Homer's epic poem, The Odyssey, this bold and compelling piece combines the full force of the Symphonic Wind Ensemble with percussion, prepared pianos and harps.
"This is the most exciting and ambitious program that SWE has ever put together," says WAAPA's Head of Woodwind and Spooktacular music director, Philip Everall. "We can't wait to get into the Perth Concert Hall – it's going to be a hoot!"
The staff and students of WAAPA are incredibly happy, excited and privileged to be able to perform for a live audience in this fabulous and iconic venue. So grab your fancy dress costume and we'll see you there!
Please be advised this event is being sold with socially distanced seating configurations in accordance with current Government restrictions. Should government restrictions change, further seats will be released for sale.