Pictured: South Fremantle exhibition showcases work from over 20 artists from remote Indigenous communities SEE MORE
The Original Guide to What's On in Perth & Western Australia
What's On. Museums. Galleries. Food. Wineries. Film. Festivals.
Aboriginal Bush Tucker & Nature Trails
---
Learn from those with an unique understanding of Western Australia's natural environment
Perth City Guide
---
Scoop's latest guide to all things Perth
Our Guide to Northcliffe
---
Explore towering trees, incredible art trails and cliff-top walks
10 WA Travel Destinations
---
Get Inspired And Add Them To Your Bucketlist
Guides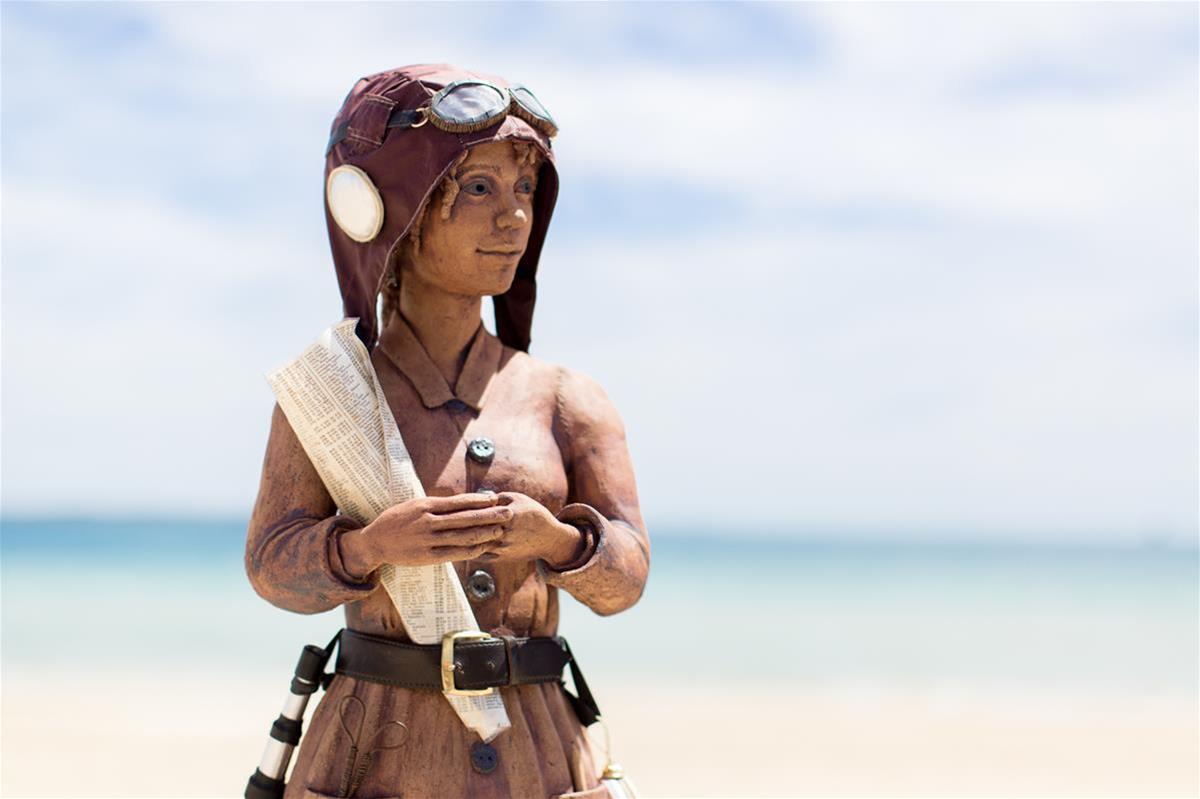 council@rockingham.wa.gov.au
0895280333
Castaways Sculpture Awards is Rockingham's signature arts and culture event. The outdoor exhibition showcases sculptural artworks created by Western Australian artists from repurposed materials.
Dates:Oct 24 - Nov 1
Time(s):9am - 5pm
Details
Hosted By:City of Rockingham
Venue Address:Chruchill Park, Rockingham Beach Road, Rockingham WA
Ticket Price:Free
Art Exhibitions:Sculpture
Type:Community,Free
Description
Castaways Sculpture Awards is Rockingham's signature arts and culture event, celebrating artistic innovation and environmental awareness. The annual nine-day outdoor exhibition showcases sculptural artworks from Western Australian artists created from recycled and repurposed materials at the newly revitalised Rockingham Foreshore and Churchill Park.
In its second year, the Maquette and Small Sculpture Exhibition will coincide with the Castaways Sculpture Awards and will be displayed at the Rockingham Arts Centre, exploring the beauty and intricacy of small scale three dimensional artworks.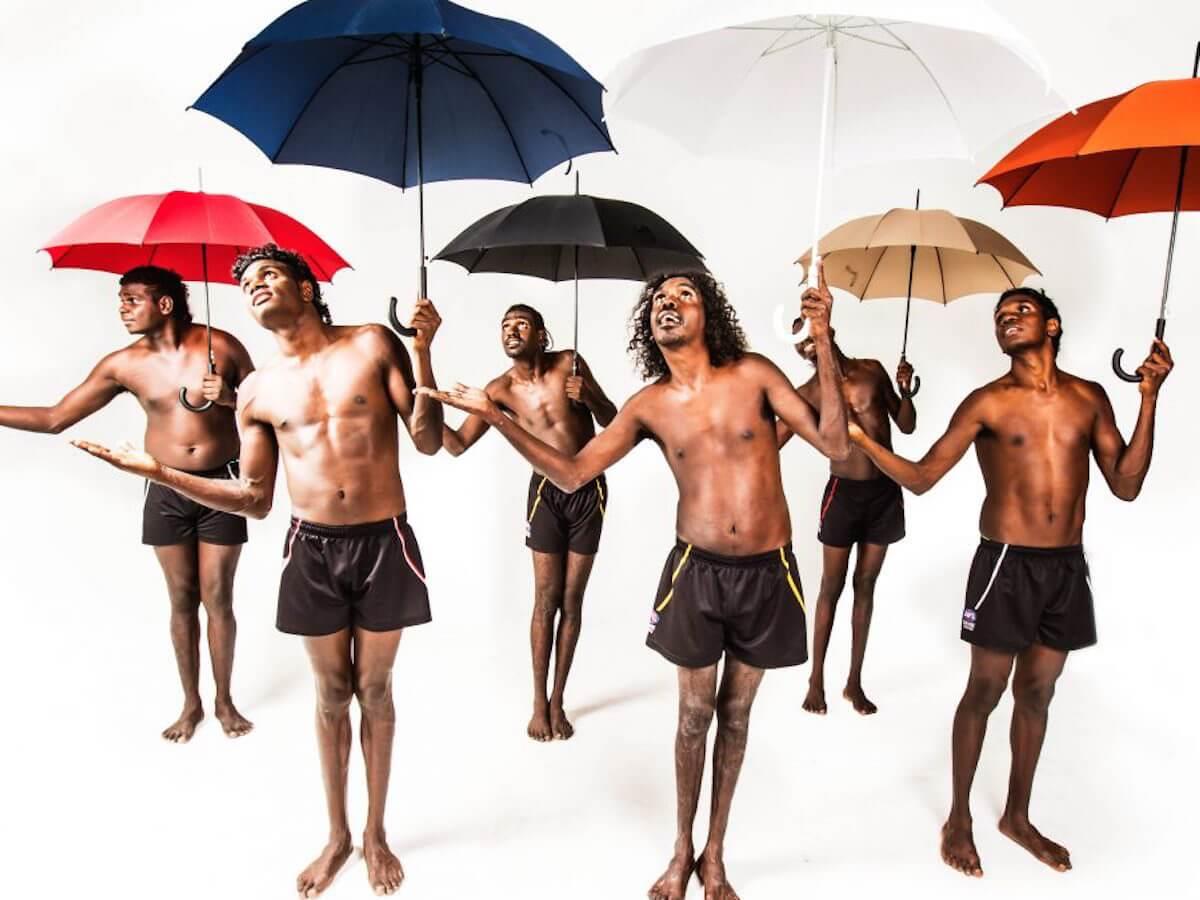 info@djukimala.com
1300 795 012
INDIGENOUS Australian dance company Djuki Mala is a re-interpretation of pop culture, dance and storytelling, juxtaposing traditional dance with contemporary Yolngu culture.
Dates:Oct 29, 30 & 31
Time(s):7:30pm; 2:00pm Sat matinee
Venue:Regal Theatre
Details
Hosted By:Regal Theatre
Venue Address:474 Hay St
Ticket Price FROM:$30.75
Ticket price TO:$62.95
Type:Aboriginal Art & Events
Performing Arts:Dance
Event Venue:Regal Theatre
Description
Four Performancdes 29 -31 October

UNIQUE, INFECTIOUS, HIGH-ENERGY... LIKE A CONFETTI CANNON POINT BLANK TO THE HEART.
Indigenous dance sensations and landmark dance/theatre company that took the world by storm present their internationally acclaimed smash hit production. Unique, infectious, high-energy… like a confetti cannon point blank to the heart. Djuki Mala wow audiences with a spectacular fusion of traditional dance, pop-culture and storytelling that is a marvel of timing, comedy and clowning with a hefty dose of heart and soul!
Djuki Mala performer Baykali Ganambarr says: "Our show tells the genesis of Djuki Mala, in a way that challenges the western anthropological view of First Nations culture. We do this with our humor, our dance, our story and our culture. It's alive, it's living, breathing, ever changing and evolving. Rooted in over 75,000 years of ancestral knowledge. We take our culture out of the museum and place it very firmly in the 21st century – with a bit of circus and bling!"
'… an hour of infectious joy' BroadwayBaby
'No better offering at this year's Fringe' West Australian
'Joy enhancing, inspiring, thrilling, intoxicating' Upside News
'Their sheer joy is as infectious as it is delightful' Advertiser
Winner – Best Dance Adelaide Fringe 2015
Winner – Best Dance and Physical Theatre Perth FRINGE WORLD 2017
Winner – West Australian Arts Editors Award Perth FRINGE WORLD 2017
Winner – UniSA Award for Excellence in Aboriginal Creative Arts Adelaide Fringe 2018
NIMA Special Recognition Award 2019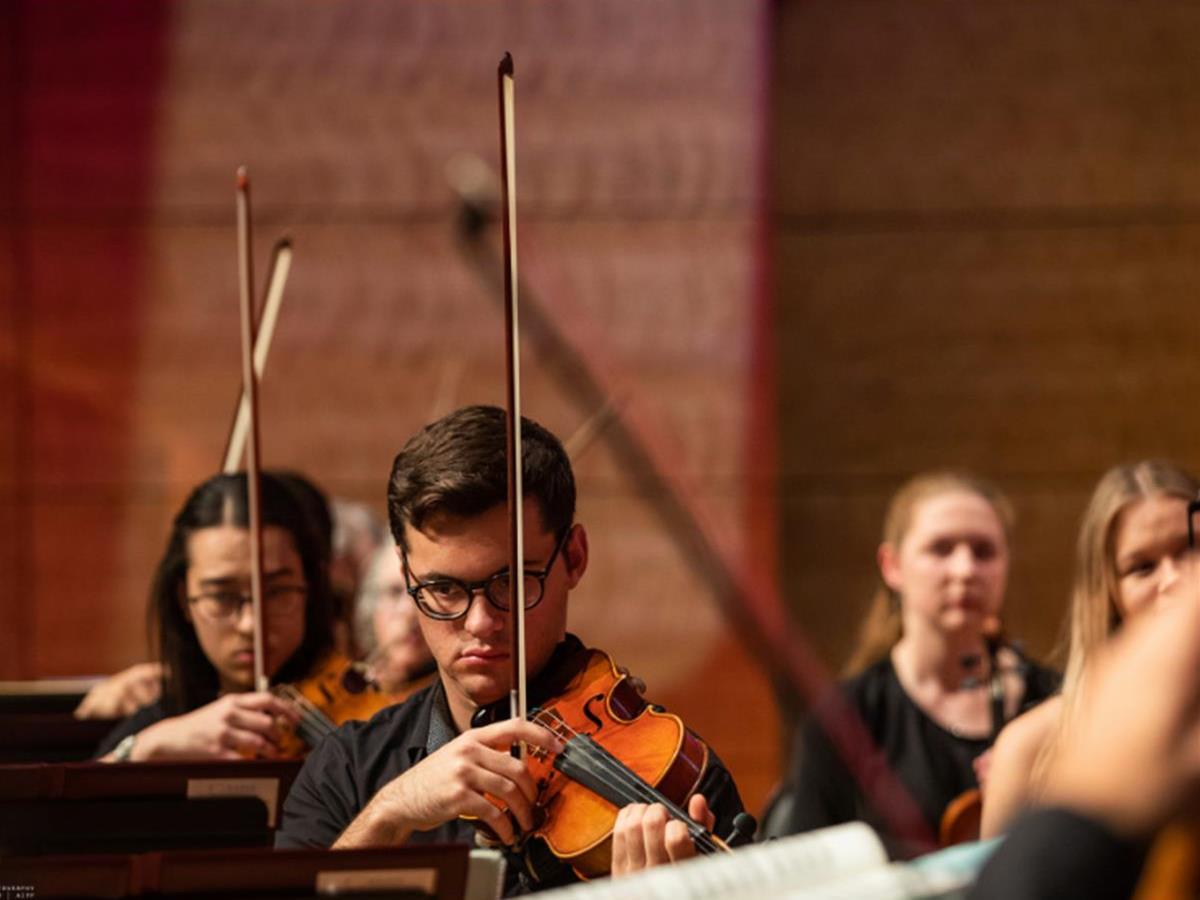 a.maz@ecu.edu.au
(08) 9370 6895
Put on your best fancy dress costume and join WAAPA for Spooktacular!, a sensational evening of fun, frivolity and phenomenal musical virtuosity at the Perth Concert Hall.
Dates:Oct 31
Time(s):7.30pm
Venue:Perth Concert Hall
Details
Hosted By:Western Australian Academy of Performing Arts
Venue Address:5 St George's Terrace
Ticket Price FROM:$20
Ticket price TO:$30
Produced By:WAAPA: WA Academy of Performing Arts
Music:Classical,Orchestral
Type:Youth Art / Performance
Performing Arts:Comedy
Event Venue:Perth Concert Hall
Description
For the first ever, WAAPA at Edith Cowan University is taking its popular annual Halloween concert into the heart of the city – and it's going to be a lot of fun!
The Symphonic Wind Ensemble presents a program of epic proportions, including a world premiere by WAAPA's own Jonathan Jie Hong Yang (of Brave the Wave fame) and the Australian premiere of Victoriano Valencia's Three Colombian Scenes for Alto Saxophone and Band with special guest saxophonist Matt Styles.
For a touch of Halloween madness, there's Eric Whitacre's crowd-favourite showpiece, Godzilla Eats Las Vegas!, which invites the performers to do anything to get a laugh – including wearing hilarious costumes, acting out scenes on stage and using crazy video and lighting.
The concert culminates in Wine Dark Sea, a 2014 symphony for band by American composer John Mackey. Inspired by Homer's epic poem, The Odyssey, this bold and compelling piece combines the full force of the Symphonic Wind Ensemble with percussion, prepared pianos and harps.
"This is the most exciting and ambitious program that SWE has ever put together," says WAAPA's Head of Woodwind and Spooktacular music director, Philip Everall. "We can't wait to get into the Perth Concert Hall – it's going to be a hoot!"
The staff and students of WAAPA are incredibly happy, excited and privileged to be able to perform for a live audience in this fabulous and iconic venue. So grab your fancy dress costume and we'll see you there!
Please be advised this event is being sold with socially distanced seating configurations in accordance with current Government restrictions. Should government restrictions change, further seats will be released for sale.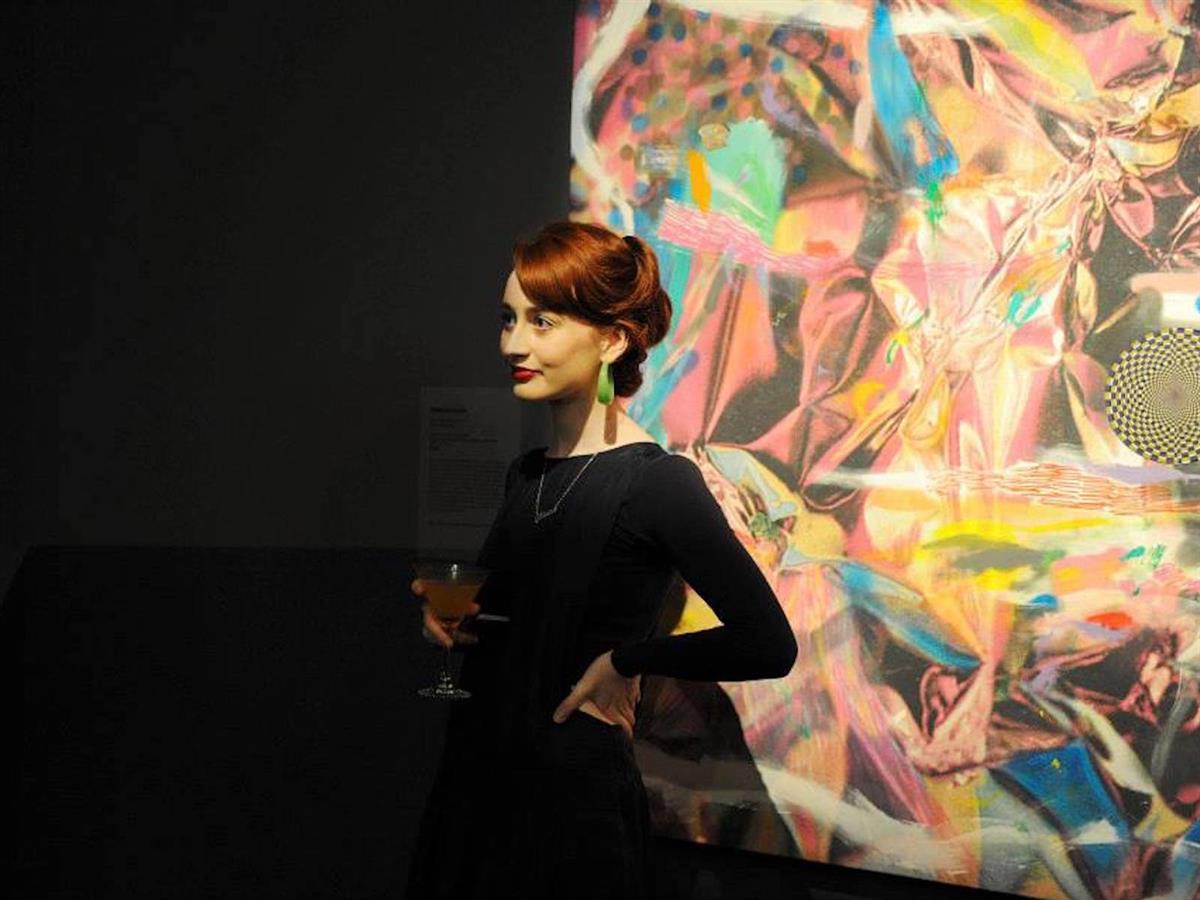 info@pica.org.au
+ 61 9228 6300
Perth's signature art event - An annual unique celebration of contemporary art, music, food, drink and fashion.
Dates:Oct 31
Venue:PICA Ground Floor Galleries
Details
Hosted By:PICA - Tickets only available to PICA supporters, please contact PICA's Philanthropy Manager, Rebecca Kais at philanthropy@pica.org.au for more details.
Venue Address:51 James Street, Northbridge
Art Exhibitions:Other Visual Arts
Produced By:PICA: Perth Institute of Contemporary Art
Event Venue:PICA
Type:For Charity / Fundraising
Description
This year's Vernissage will launch Refracted Reality, a specially curated exhibition by Guest Curator Anna Louise Richardson featuring the hand-picked work of ten compelling artists. All works will be for sale on the night, with all sale proceeds returning directly to the artists.
Salon Vernissage 2020 will also open the window on PICA's 2021 program, offering guests a glimpse into the exciting spectrum of contemporary arts experiences planned for next year.
This will be an ideal opportunity to dust off your finery, mingle with like-minds, buy art from PICA's specially curated selection, and support artists when they need it most.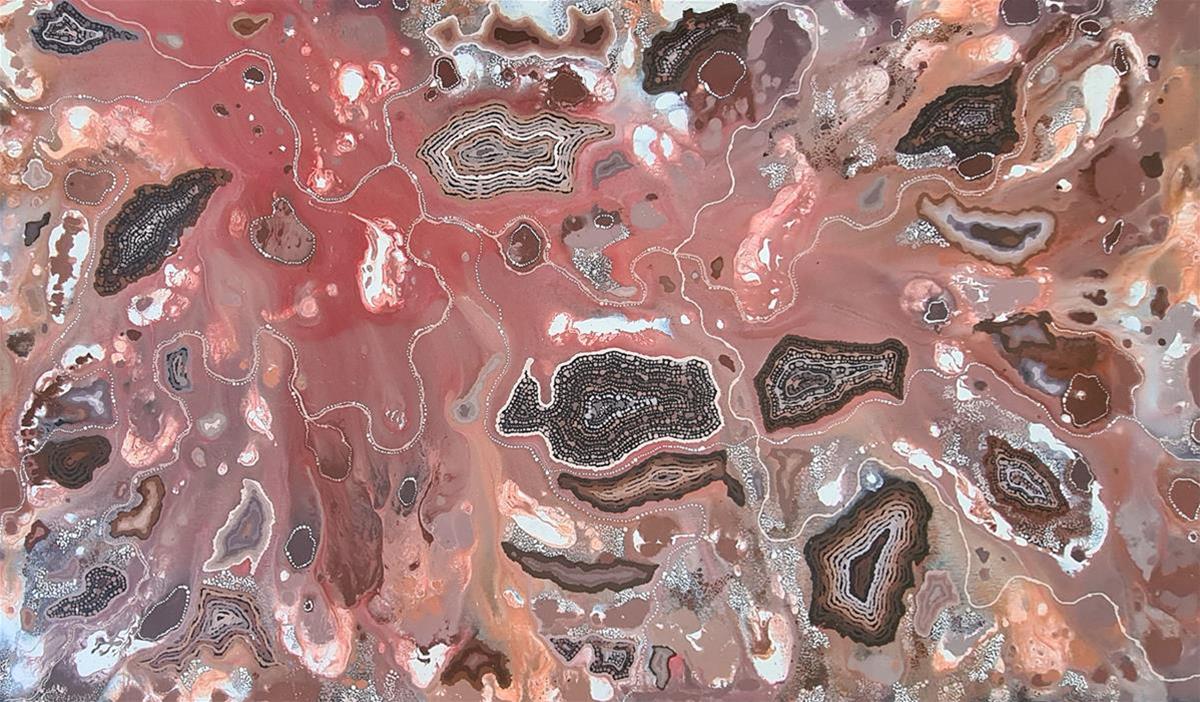 info@artitja.com.au
0418900954
An exhibition of paintings and found objects from remote community artists in which the importance of story is emphasised.
Dates:Oct 31, Nov 1, 4-8, 11-15, 18-22
Time(s):10am - 4pm
Venue:Earlywork
Details
Hosted By:Artitja Fine Art Gallery
Venue Address:9/330 South Terrace, South Fremantle
Type:Aboriginal Art & Events
Art Exhibitions:Aboriginal,Sculpture
Description
Artitja Fine Art Gallery invites you to this exhibition of paintings and found objects from remote community artists in which the importance of story is emphasised. Storytelling is a vital part of Aboriginal culture and historically a valuable method of passing on cultural knowledge through generations. In emphasising this aspect of the art we acknowledge the gift we are given by the artists in connecting cultures by sharing that knowledge.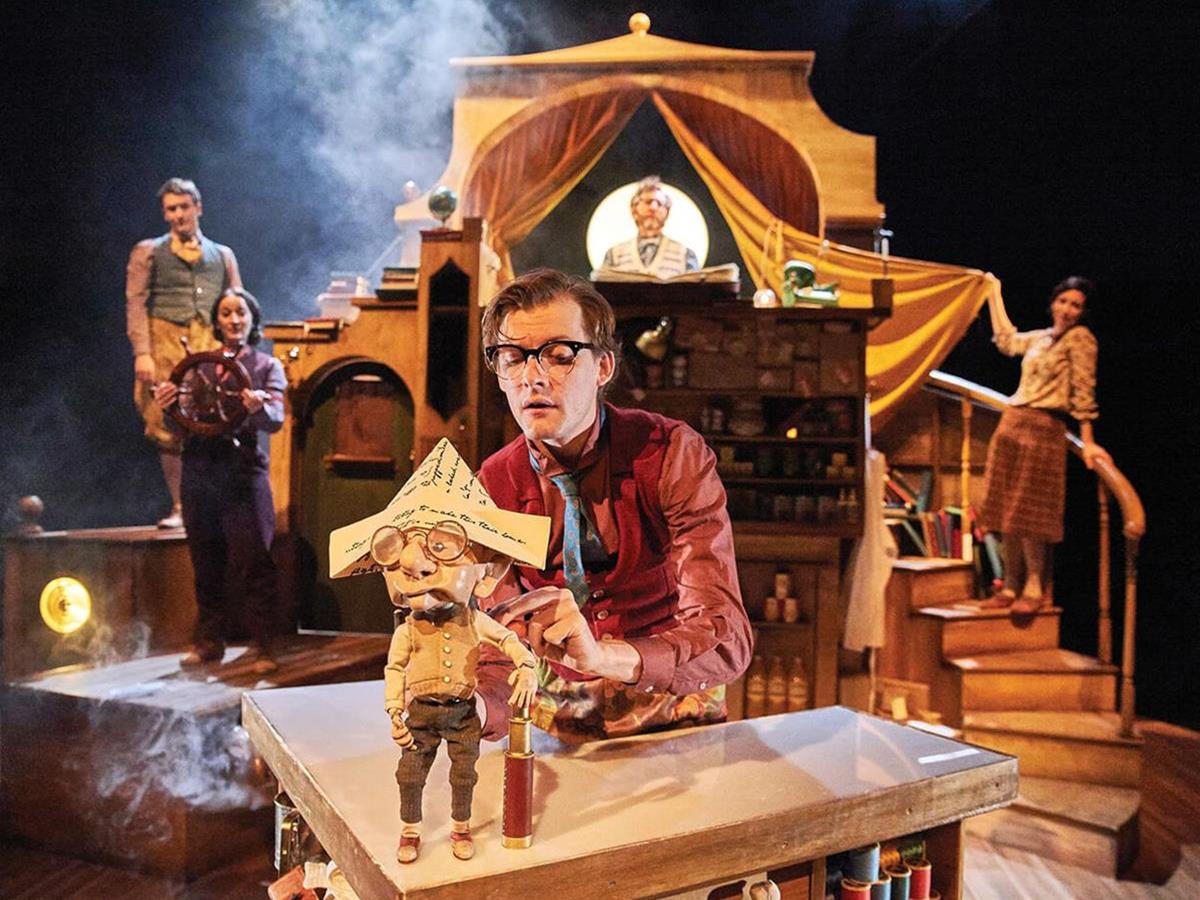 gecko@barkinggecko.com.au
(08) 6212 9292
This is the story of Bambert - an impossibly small man with an enormous love for writing.
Dates:Oct 31, Nov 7, 14 & 20
Venue:Octagon Theatre, UWA
Details
Hosted By:Barking Gecko Theatre
Venue Address:35 Stirling Highway
Ticket Price FROM:$20
Ticket price TO:$30
Produced By:Barking Gecko
Performing Arts:Theatre,Puppetry
Type:For Kids
Event Venue:Octagon Theatre,UWA
Description
Tucked away in his quiet attic, his only companions are the characters he has created in his stories. And then one day, Bambert decides to set his stories free, to send them out into the world on little balloons in the hope that they will find a home.
The stories contain instructions: whoever finds them should return them to Bambert, postmarked with a stamp from wherever they landed, so he knows where they should be set. But as each day passes and no stories return, Bambert's hope begins to fade. Will his stories ever find a home?
Since its premiere in 2016 Bambert's Book of Lost Stories has charmed audiences across the country and around the globe. This special return season of our Helpmann Award winning production brings Bambert home to Perth once more.
A reminder of how stories connect us to the world and ultimately, the power of kindness.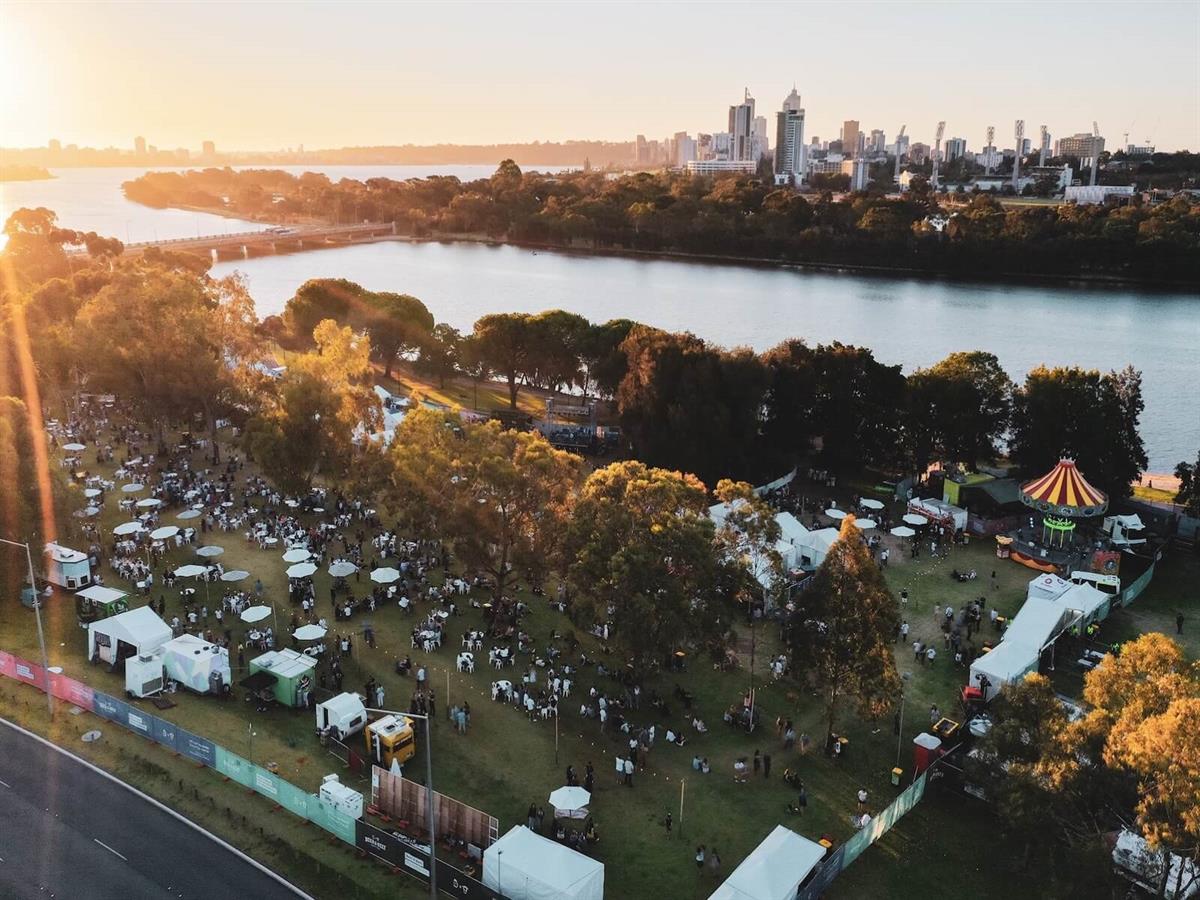 info@beerandbeeffestival.com.au
0414 939 350
Two day celebration of amazing craft beers, tender local beef and incredible live music.
Dates:Oct 31 - Nov 1
Time(s):Oct 31 Sat 11am to 10pm and Nov 1 11am to 9pm
Venue:Burswood Parklands
Festivals:All Festivals
Details
Hosted By:Beer & Beef Festival
Venue Address:Burswood Parklands, Burswood WA
Ticket Price FROM:$20
Ticket price TO:$30
Food & Drink:Beer,Food Event
Description
The WA Beer & Beef Festival returns to Perth for its 5th Year at the stunning Burswood Parklands on Saturday 31 October & Sunday 1 November. As Perth's largest outdoor Beer & BBQ festival there will be over 120+ beers on tap & dozens of BBQ food vendors and also carnival & bucking bull rides, lots of seating & shade, market stalls and live music from WA's best musical acts!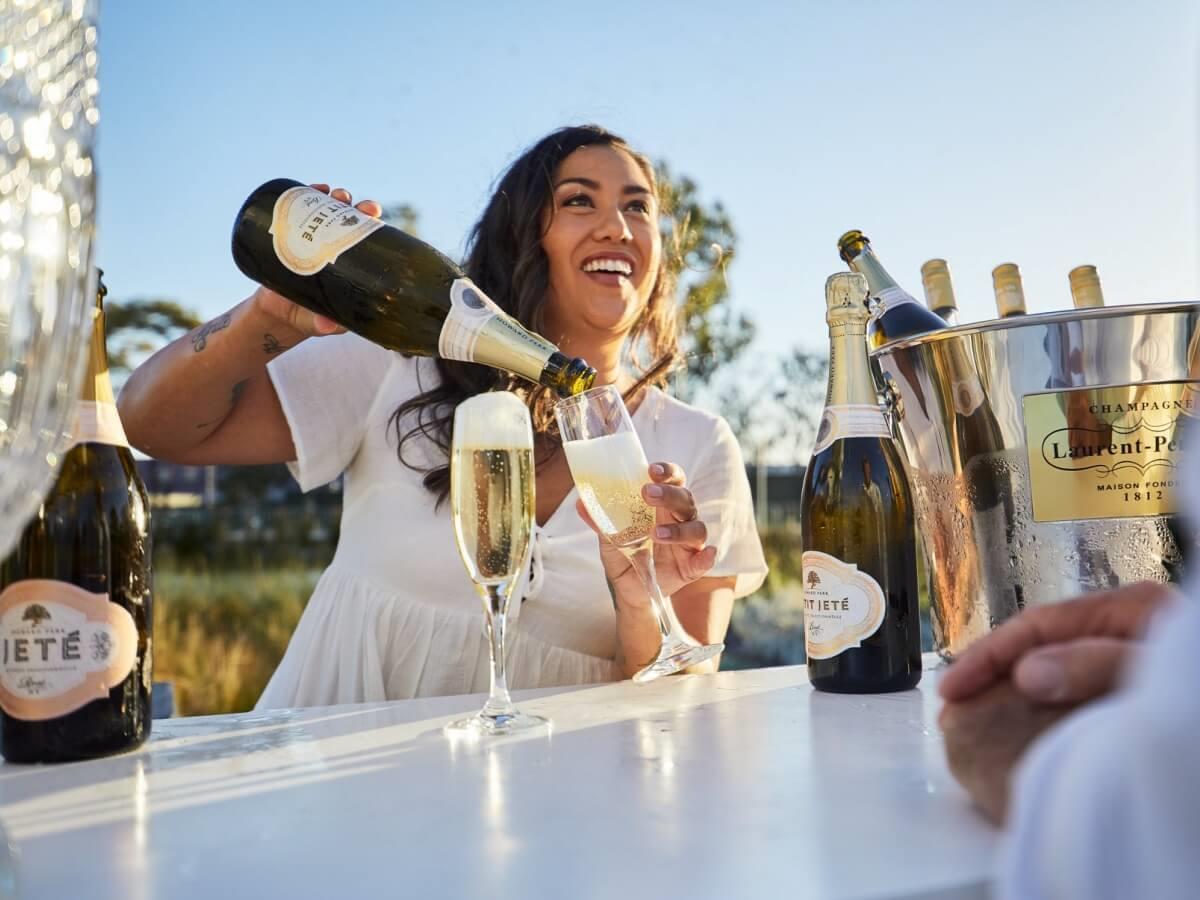 Perth's largest dinner party is returning this November for another evening of glamour and fun at a secret location.
Dates:Nov 7
Time(s):3.00pm-10.30pm
Venue:TBA
Details
Hosted By:Diner en Blanc and Caroline James Events
Venue Address:TBA
Type:Adults Only
Food & Drink:Food Event
Description
A leading Summer event in Paris for the past 30 years, this iconic and secret affair is now renowned across the world. Starting in Paris in 1988, Francois Pasquier decided to organise a picnic for his friends asking them to dress in all white to easily recognise one another. Now, Diner en Blanc is held in 77 cities in over 23 countries with more than 120,000 annual guests.

To uphold the Diner en Blanc tradition, guests are asked to wear head-to-toe white attire and bring their own portable tables, white chairs, white table linens, tableware, and gourmet meals (you can also pre-purchase a gourmet picnic). Over the course of the evening thousands of chic picnic-goers will eat and celebrate amid music, entertainment and dancing.
The evening is filled with eye-catching selfie opportunities and visually breathtaking moments including the traditional group waving of a white cloth napkin at sunset (to mark the commencement of dinner) and the lighting of thousands of sparklers (to initiate dancing and mingling). At the end of the evening when the trumpet sounds guests will pack up all of their belongings and depart, leaving behind no sign of their elegant revelry.

As always, the location is 100% secret for the approx. 3000 attending, and will be until the day of the event. All guests will meet at a secret gathering point before the Le Diner en Blanc volunteers guide attendees to the secret dinner location to converge on a magnificent event setting. To secure a place at the Diner en Blanc, those who are not members and leaders friends as well as sponsored guests, must join the waiting list.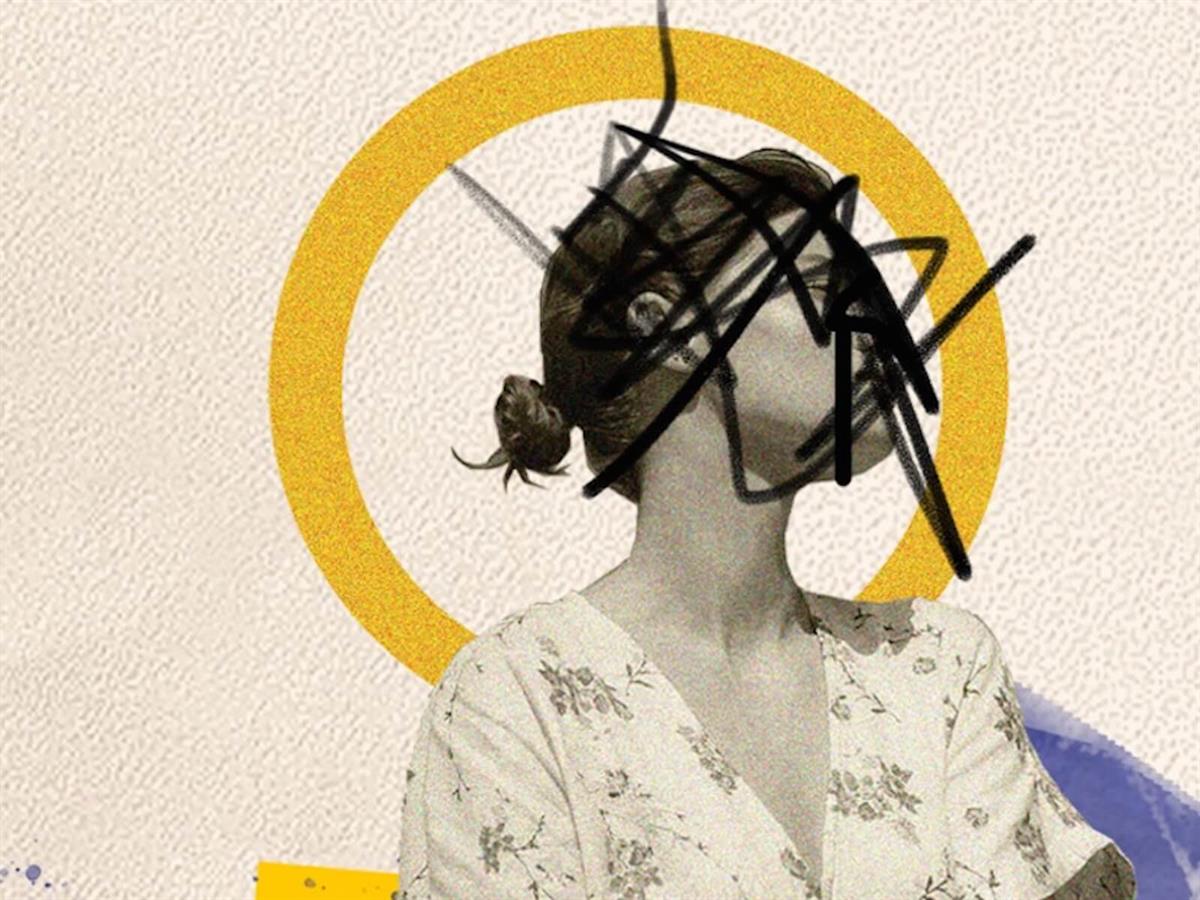 info@fremantletheatrecompany.com
Fremantle Theatre Company launches at their home theatre in Fremantle, Victoria Hall, with THE OTHER PLACE by Sharr White starring Kate Walsh.
Dates:Oct 17 - Nov 8
Time(s):Evening shows 7pm; Sunday matinee 2pm
Venue:Victoria Hall
Details
Hosted By:Fremantle Theatre Company
Venue Address:Victoria Hall, 176 High Street, Fremantle WA 6160
Ticket Price FROM:$55
Ticket price TO:$120
Performing Arts:Theatre
Description
Fremantle Theatre Company (FTC) present a clear breath of fresh air to WA on the tail of Covid with a new voice, at a new space, with an incredible company of artists ready to revitalize the local performing arts scene with a truly international standard production.
THE OTHER PLACE by Sharr White is a beautiful piece of writing that demands true excellence in performance – and FTC have just that, in their stellar cast lead by KATE WALSH with DALIP SONDHI, LUCY KATE WESTBROOK and MARARO WANGAI.
A brilliant doctor watches her world slip through her fingers, unraveling without her - taunted by her daughter, the echo of loss and a whisper of hope. A heart-breaking and uplifting experience that is human to the bone . . . and beyond.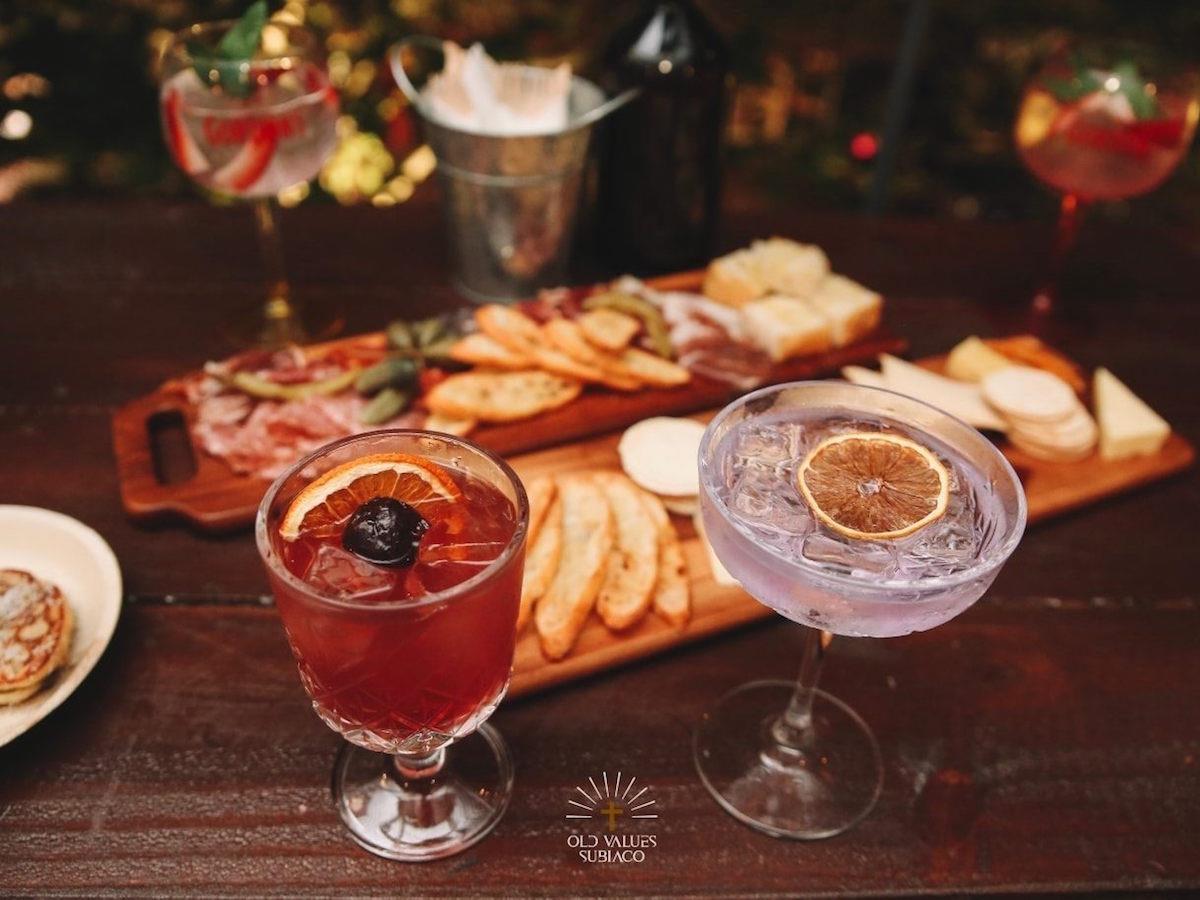 Bottomless gin cocktails every Friday night at Old Values.
Dates:Every Friday
Time(s):6.30-8.30pm
Venue:Old Values
Details
Hosted By:Old Values
Venue Address:83 Rokeby Road, Subiaco
Ticket Price:$59
Type:Adults Only
Food & Drink:Other
Description
For just $59 a head, it's all you can drink from 6.30-8.30pm. The menu changes weekly, keep an eye on their Facebook for the each week's offerings.
Bookings via Facebook DM recommended but not necessary.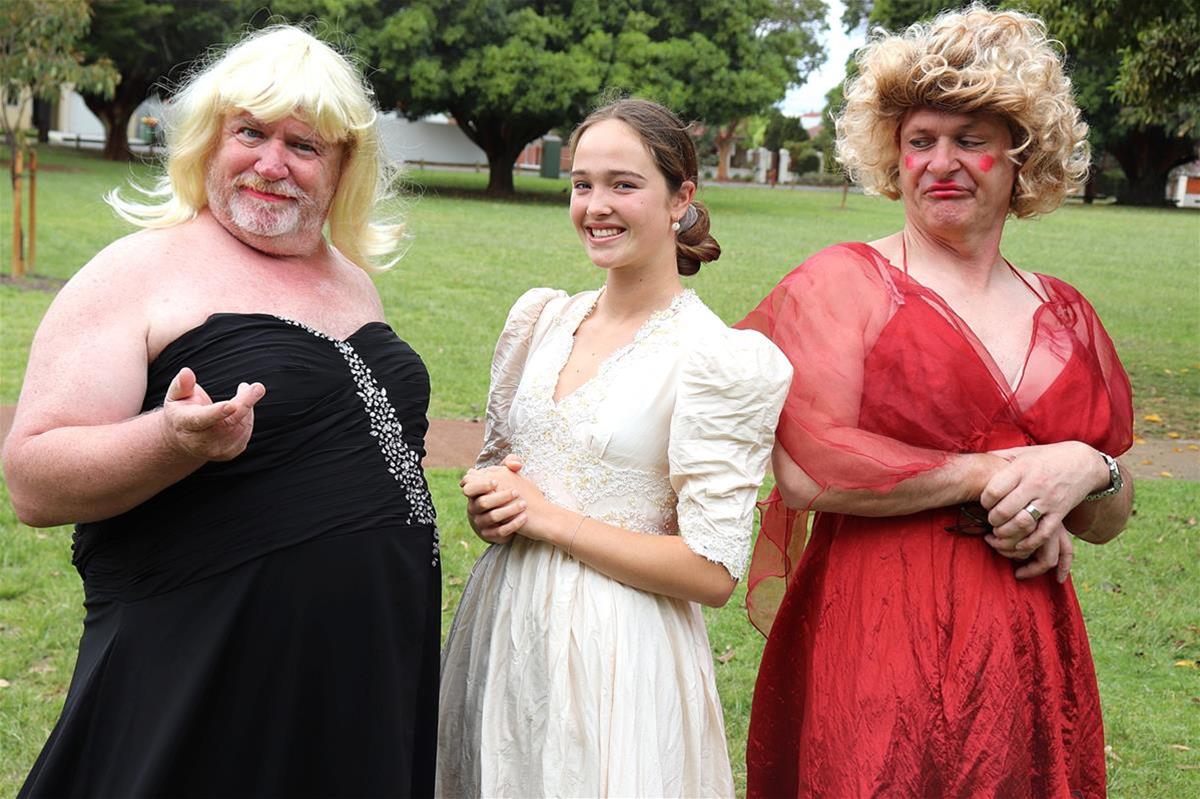 The magic of Cinderella will cast a spell on you this October as the Wembley Theatre Company brings the classic fairytale to life as a pantomime.
Dates:Oct 20 - Nov 1
Time(s):7pm October 16, 23 and 30 and 2pm October 17, 18, 24, 25, 31 and November 1
Venue:Wembley Community Centre
Details
Hosted By:Wembley Theatre Company
Venue Address:40 Alexander Street, Wembley
Ticket Price:$17, $12 concession
Ticket Price FROM:$12
Ticket price TO:$17
Type:For Kids,Community
Performing Arts:Theatre
Description
THE magic of Cinderella will cast a spell on you this October as the Wembley Theatre Company brings the classic fairytale to life as a pantomime.
Written by Tony Nicholls and directed by Bryce Manning, the show takes the traditional story and mixes in a range of extraordinary characters including a stepmother full of malapropisms and an unlikely fairy godmother.
Thrown into the mix is a range of jokes, slapstick, puns, songs and laughter as Cinderella journeys from her downtrodden existence to princess life.
"Tony Nicholls' pantomimes never stray far from the expected plot structure we're all familiar with," Bryce said.
"While we know we are watching Cinderella, Tony includes sub-plots, sub-sub-plots, songs and a myriad of characters that make us laugh and cry – but never distract from what we all know will happen.
"The challenge for a theatre director is to find a heartbeat in the script.
"It normally takes four or five rehearsals before the cast is clear and confident with the direction I am taking them.
"It's then they take ownership of their characters and the play and each actor starts the process of playing a part in this living, breathing thing called theatre."
Involved in acting, directing and theatre teaching since 1984, Bryce trained as an actor at the University of Western Sydney before moving back to Perth to start his teaching career.
He formed the Wembley Theatre Company in 1996 and has been producing, directing, writing and acting in the company's annual productions for the past 24 years.
The company has seven pantomimes it performs in rotation and last staged Cinderella in 2014.
"This year's production will be vastly improved," Bryce said. "We have new LED lights, stage microphones, stunning new costumes and an impressive smoke machine."
Cinderella plays at 7pm October 16, 23 and 30 and 2pm October 17, 18, 24, 25, 31 and November 1. Tickets are $17, $12 concession – book at www.trybooking.com/BLKAD.
The pantomime is showing at the Wembley Community Centre, 40 Alexander Street, Wembley.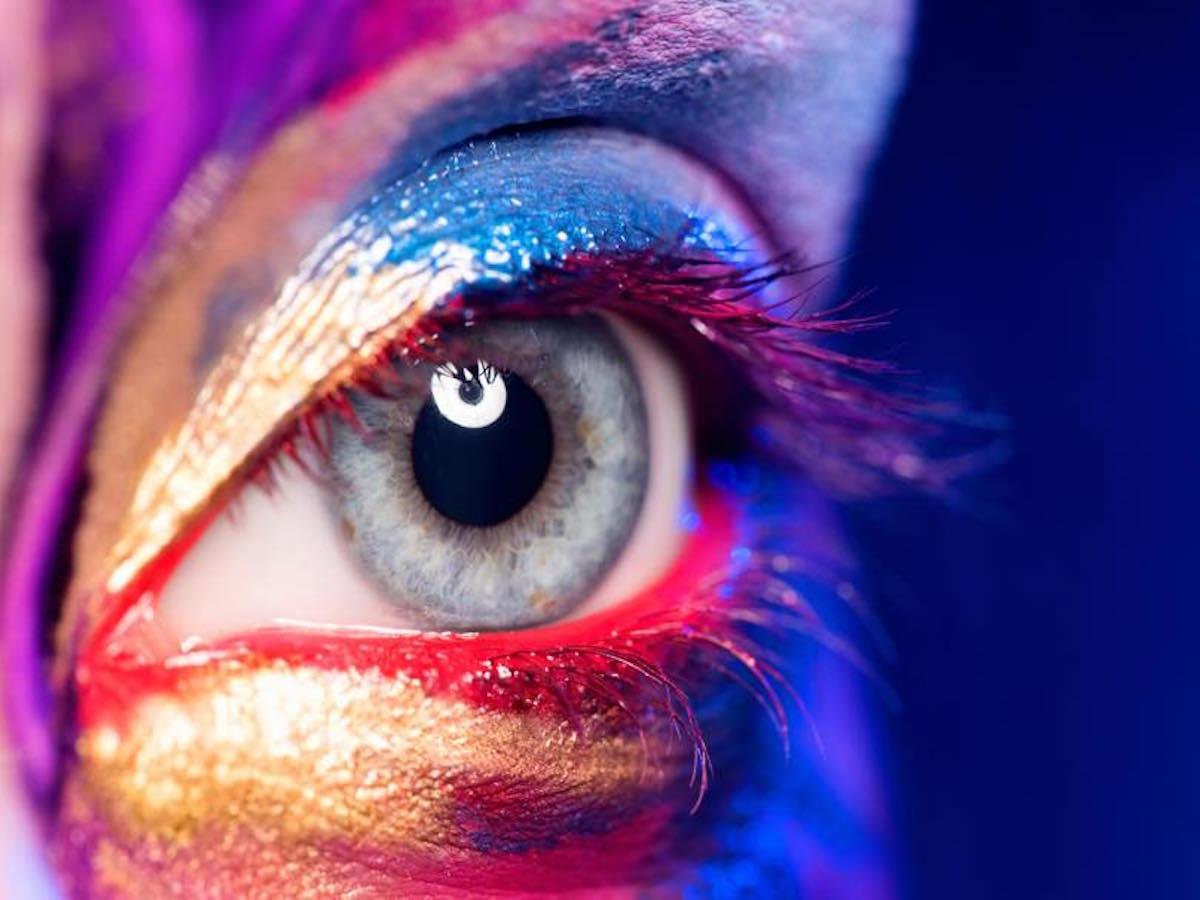 sac@ptt.wa.gov.au
(08) 9380 3000
A one-woman, feminist adaptation of Ibsen's classic, A Doll's House.
Dates:Oct 29 - 31
Time(s):7pm
Venue:Subiaco Arts Centre
Details
Hosted By:Subiaco Arts Centre
Venue Address:180 Hamersley Road, Subiaco
Ticket Price FROM:$25
Ticket price TO:$36
Event Venue:Subiaco Arts Centre
Performing Arts:Theatre
Description
Starring Siobhan Dow-Hall and directed by Susie Conte, the famous Norweigan play takes place entirely in one setting - the living room of the main character, Nora Helmer. Nora is often considered one of modern drama's first feminist characters. A Doll's House deals with women, their traditional roles in the family, and the price they pay when they break tradition. This brand new feminist adaptation is told through Nora's voice, in a one woman show. An intimate, painful exploration of a woman's choice to leave her kids in order to survive.
Synopsis:
Nora Helmer once secretly borrowed a large sum of money so that her husband could recuperate from a serious illness. She never told him of this loan and has been secretly paying it back in small installments by saving from her household allowance. Her husband, Torvald, thinks of her as careless and childlike, and often calls her his doll. When he is appointed bank director, his first act is to relieve a man who was once disgraced for having forged his signature on a document. This man, Nils Krogstad, is the person from whom Nora has borrowed her money. It is then revealed that she forged her father's signature in order to get the money. Krogstad threatens to reveal Nora's crime and thus disgrace her and her husband unless Nora can convince her husband not to fire him. Nora tries to influence her husband, but he thinks of Nora as a simple child who cannot understand the value of money or business. Thus, when Torvald discovers that Nora has forged her father's name, he is ready to disclaim his wife even though she had done it for him. Later when all is solved, Nora sees that her husband is not worth her love and she leaves him.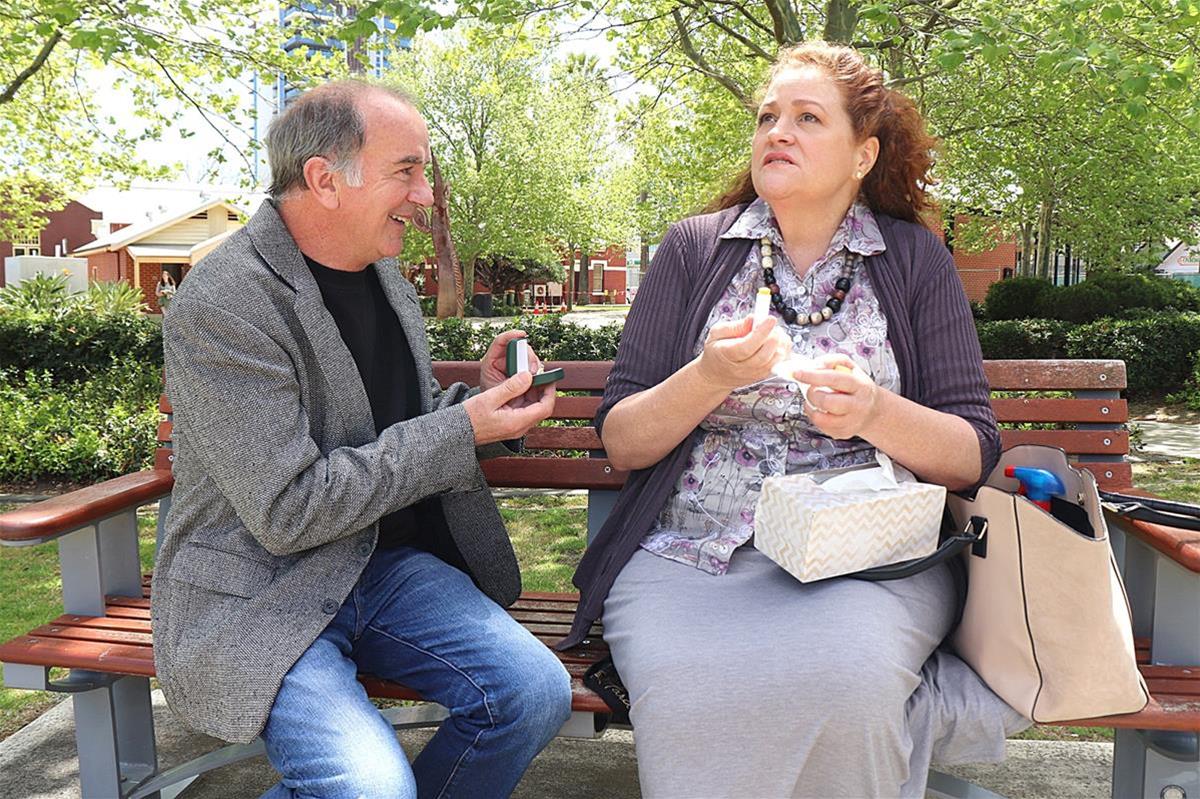 A park bench is the basis of six very different short plays at the Old Mill Theatre this October.
Dates:Oct 29, 30, 31
Time(s):7.30pm October 23, 24, 25, 29, 30 & 31; 2pm October 24, 25 & 31
Venue:Old Mill Theatre
Details
Hosted By:Maverick Theatre Productions
Venue Address:Mends Street, South Perth
Ticket Price:$20
Performing Arts:Theatre
Type:Community
Description
A PARK bench is the basis of six very different short plays at the Old Mill Theatre this October.
Written and directed by Perth playwright Noel O'Neill, each play features two actors and is presented by Maverick Theatre Productions under the umbrella title A View from the Park.
Passion Play is a comedy about an egotistical, lecherous theatre director who has walked out of auditions for an Easter play about the crucifixion and his agent trying to reason with him.
It's followed by Daddy's Little Girl where a dominating father insists on orchestrating his daughter's wedding – but, underneath, it's about him not being able to let her go.
In Rules of Engagement, a man (played by O'Neill) is about to propose marriage after receiving some advice from his mother but soon realises his bride-to-be carries a lot of emotional baggage.
A superstitious man meets his long-term partner in Sign Right There and she is under the impression he might move in with her, although he has other plans.
Walking Matilda is a twisted tale of betrayal and deception with the revelation of many secrets when two friends meet.
Rounding out the set is One For Sorrow, featuring two lifelong friends – one is gravely ill and the other has neglected the friendship, so he tries to heal the wounds by lending a hand.
"I like the idea of the park bench because I consider it 'middle ground'," O'Neill said.
"It's not 'your place' or 'my place' but a free atmosphere where people can either solve their differences or walk away from them.
"I always consider the bench itself to be a character that brings people together in conversation while exposing little pieces of what's going on inside."
The main challenge, according to O'Neill, is how to make each play interesting.
"It's not so much about what the actors are doing but what they are doing to each other with the dialogue," he said. "That's where the action really is.
"I try to inject a little comedy into drama and a little drama into comedy because I always feel life is like that."
Born in Ireland, O'Neill moved to New York in his late teens and appeared in many off-Broadway productions before moving to Perth more than 20 years ago, clocking up numerous awards for writing and directing.
He has previously worked as a lecturer at the WA Academy of Performing Arts and Perth Actors' Collective and is currently appearing as Watto in the ABC-TV series The Heights.
"The appeal of A View From The Park is the fact you have six unknown situations and there's s a curiosity to that," O'Neill said.
"When you present a full play, you have one story and can more or less figure out the ending in most cases.
"But with the park bench plays you have six situations and the audience really has no idea of the outcome each time."
A View from the Park plays at 7.30pm October 23, 24, 25, 29, 30 and 31 with 2pm matinees October 24, 25 and 31. All tickets are $20 – book at www.trybooking.com/BLLMM.
The heritage-listed Old Mill Theatre is on the corner of Mends Street and Mill Point Road, South Perth (opposite the Windsor Hotel and Australia Post).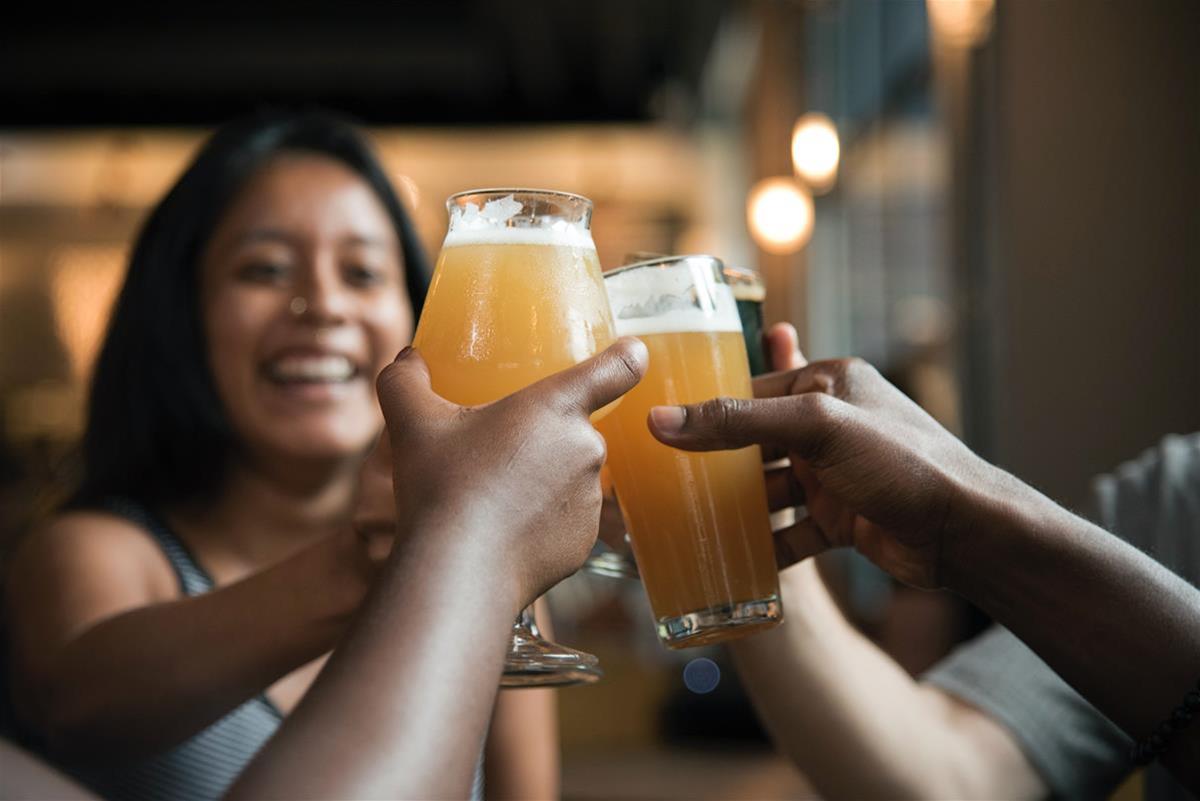 functions@thedutchtradingco.com.au
(08) 6150 8329
Enjoy WA's best beers all in one spot with a weekend tap takeover.
Dates:Oct 29 - Nov 1
Venue:Dutch Trading Co.
Festivals:All Festivals
Details
Hosted By:Dutch Trading Co
Venue Address:243 Albany Hwy, Victoria Park, Western Australia 6100
Food & Drink:Beer
Type:Free
Description
WA breweries are joining forces to bring you the best from the west - a weekend tap takeover featuring some of the best beers our state has to offer, all in one spot.

The good folk at the Dutch Trading Co will have 22 taps dedicated to WA brews, plus merch raffles and prizes, food specials, meet the brewers, bar shouts and more.

Free entry all weekend.
Find out more via the Facebook event.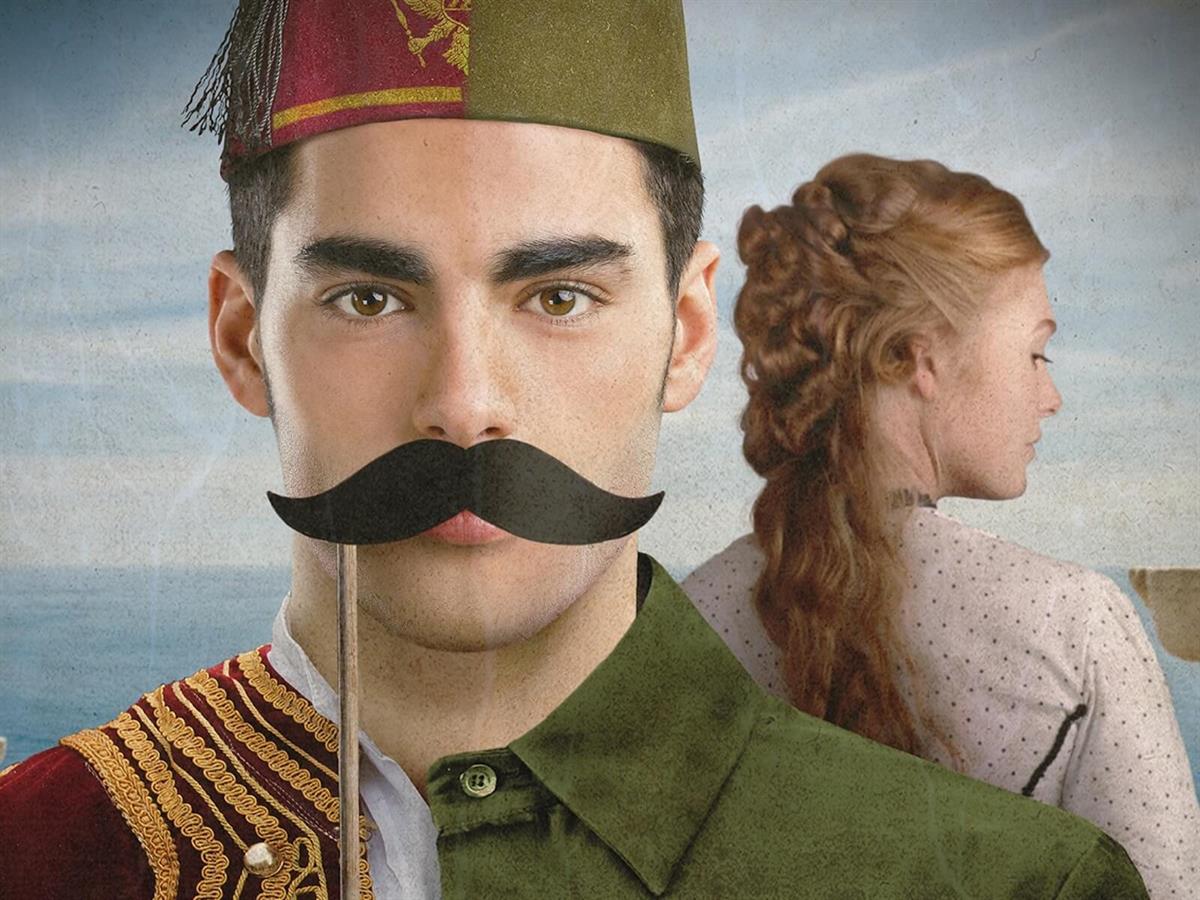 hmt@ptt.wa.gov.au
(08) 6212 9292
Discover the story behind Mozart's comedy opera Cosí Fan Tutte - a satirical tale of love that takes a cynical swipe at men and women.
Dates:Oct 29, 31
Time(s):Starts 7.30pm
Venue:His Majesty's Theatre
Details
Hosted By:West Australian Opera
Venue Address:827-905 Hay St, Perth WA 6000
Ticket Price:TBA
Music:Opera
Event Venue:His Majesty's Theatre
Description
Set with glorious costumes, staging and lighting and the exquisite perfection of Mozart's music, written at the height of his powers.
A cast that perfectly combines youthful vigour, superb acting and stylish singing this season promises to showcase a world class production and extraordinary performances married on the beautiful stage of His Majesty's Theatre.
Since 1934 the summer opera festival at Glyndebourne in the UK has been celebrated for its productions of Mozart's operas and none more so than Nicholas Hytner's production of Cosi fan tutte. This production travels abroad to close off the WAO 2020 Season and we are proud to present it for you for the first time in Australia.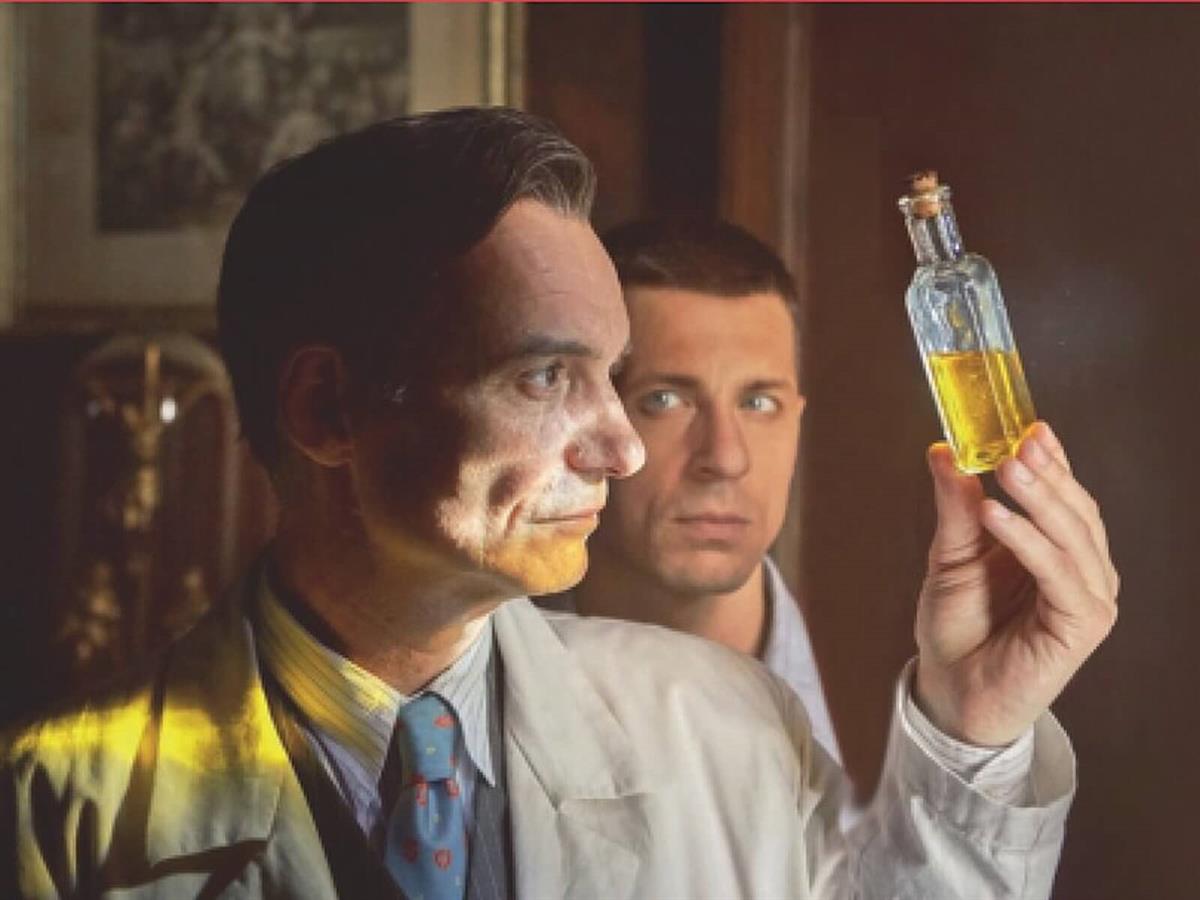 info@polishfilmfestival.org
9444 4056
The Polish Film Festival returns to Luna Leederville this spring with a strong lineup of critically acclaimed films, presenting a range of contemporary works from renowned and new Polish filmmakers.
Dates:Oct 29; Nov 1, 4, 6, 8; Dec 3, 8, 15
Time(s):6:40pm, 6:45pm
Venue:Luna Leederville
Details
Hosted By:Luna Palace
Venue Address:Luna Leederville, 155 Oxford Street, Leederville 6007
Ticket Price FROM:$19.50
Ticket price TO:$22.50
Other:Film Festivals
Event Venue:Luna Leederville
Description
The Festival opens on Thursday 29 October with one of the most expensive Polish film productions of all time. THE LEGIONS is an epic historical drama that follows a love triangle set against the backdrop of the heroic struggle of Polish Legions to win independence from Tsarist Russia.
Highlights of the program include:
CHARLATAN, a fascinating biopic by the three-time Oscar nominee Agnieszka Holland (Mr Jones, Spoor, Europa Europa) of an exceptional Czech healer who cured thousands with plant-based remedies.
Brimming with jazz ICARUS. THE LEGEND OF MIETEK KOSZ by Maciej Pieprzyca (Life Feels Good), a drama inspired by the true story of blind piano prodigy Mietek Kosz, starring the brilliant Dawid Ogrodnik with music by one of the most acclaimed Polish jazz pianists and music composers, Leszek Mozdzer.

25 YEARS OF INNOCENCE. THE CASE OF TOMEK KOMENDA, based on real events that shocked Poland and made headlines for many months a gripping crime drama about a man who had served 18 years in prison for murder before being found innocent.
For the full program go to polishfilmfestival.org.
All films screen with English subtitles. Tickets are available for purchase online or at the Luna Leederville Box Office.
All films screen only once, so don't miss your chance and book your tickets early!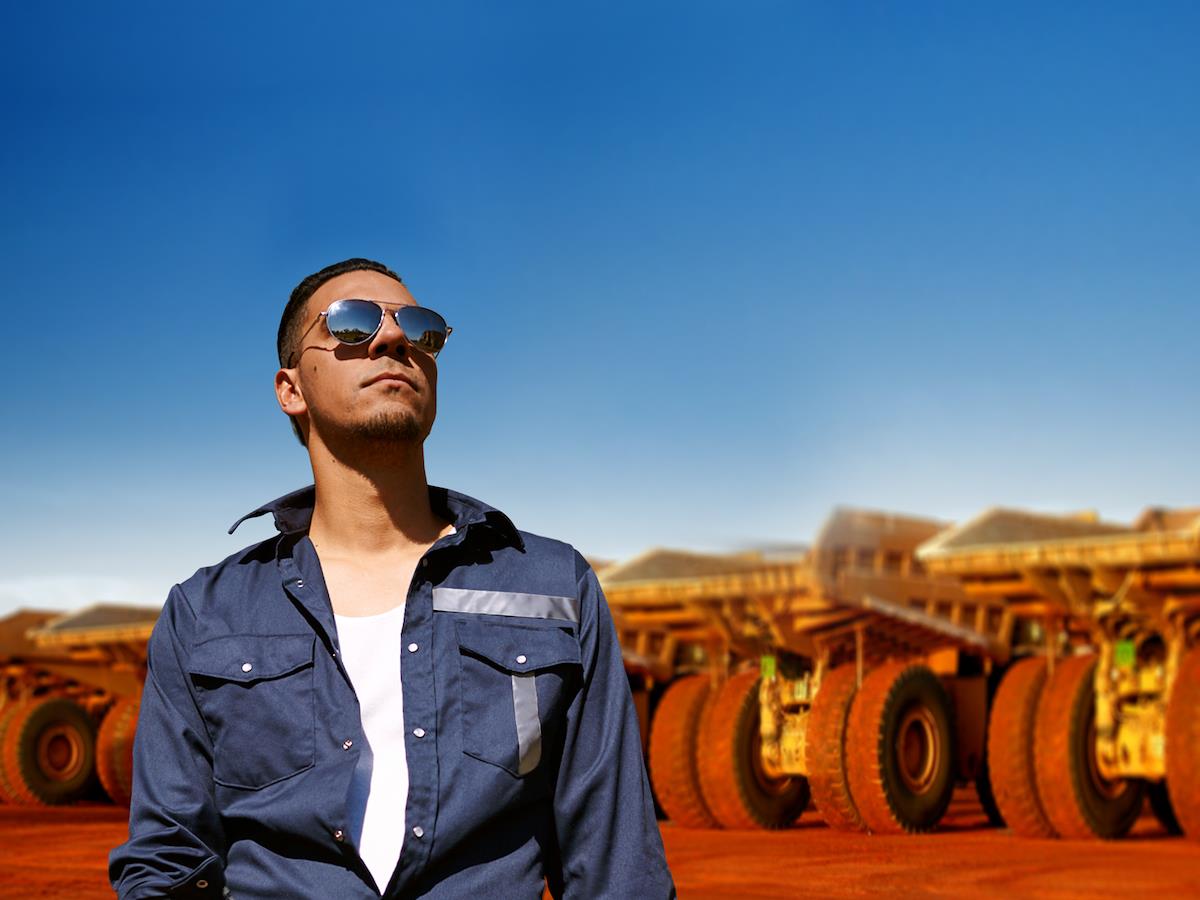 reception@gme.com.au
(08) 9194 9999
Disintegration and hope in a fractured land.
Time(s):Evening shows 7pm; Sat matinee 1pm
Venue:Gimme Club
Dates:Oct 29 - 31
Details
Hosted By:Goolarri Media Enterprises
Venue Address:3 Blackman St, Broome, WA 6725
Ticket Price FROM:$26
Ticket price TO:$40
Type:Aboriginal Art & Events
Performing Arts:Theatre
Produced By:Yirra Yaakin
Description
Presented by Goolarri Media Enterprises with Yirra Yaakin Theatre Company.
The boom went bust, and now Jono's locked in a desert mine site's donga, trapped in debt and a lifestyle that is slowly strangling his soul.
Jono's wife Mary feels stuck in the high-flying life of the lonely FIFO parent and has decided they'd be better off cutting their losses and moving home to Broome, close to family and her younger sister Janey.
But the old neighbourhood, and her sister, aren't what they used to be.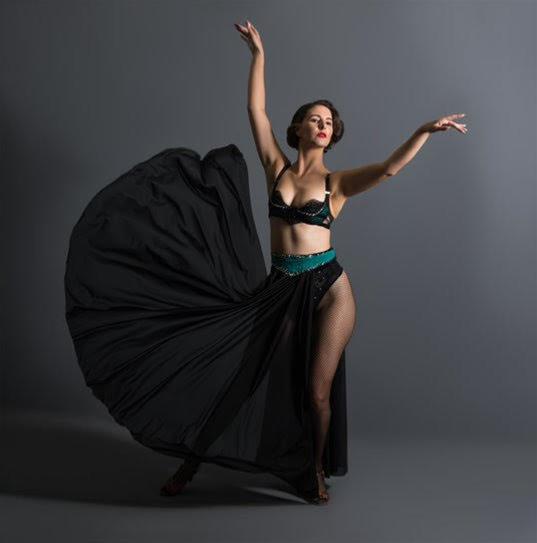 It's the 7th Annual Perth International Burlesque Festival!
Dates:Oct 29, 30, 31
Venue:The Court Hotel
Details
Hosted By:International Burlesque Festival
Performing Arts:Cabaret,Dance,Theatre
Event Venue:Astor Theatre
Description
Here to take a tour of tease across our sunburnt state in 2020, the headliner and superstars of PIBF are coming to Perth & regional WA this October!

From the 22

nd

of Oct to the 3

rd

Nov, feast your eyes upon Burlesque Hall of Fame 'Bettie Bombshell' – our 2020 headliner, and a glitter clad bus full or showgirls, drag queens, circus artists and musicians!!

They'll be heading to Perth central, Katanning, Kalgoorlie, Merredin & Northam to perform in shows, teach in workshops, network at forums – come be part of the fabulousness!

Oct 29th: NorthamEarly show: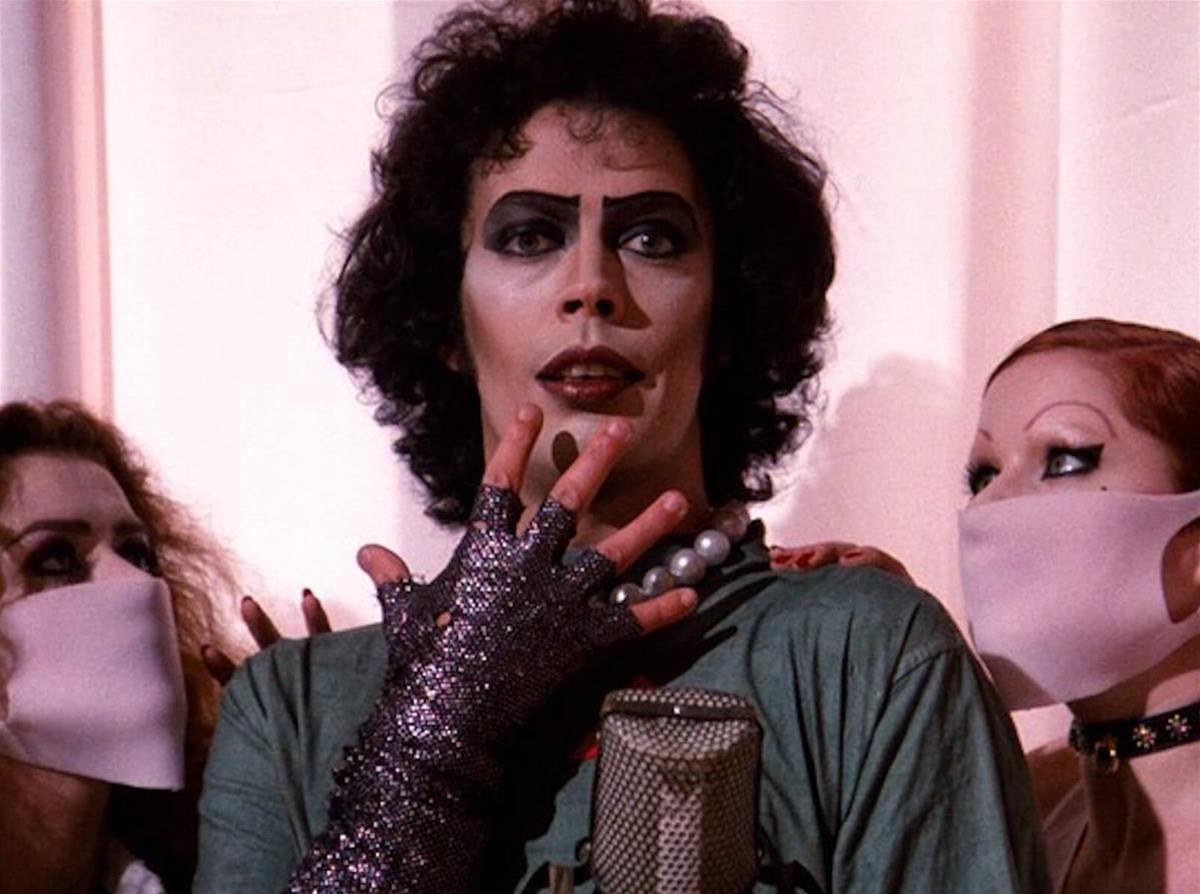 hello@perthmesshall.com.au
Boogie til midnight and immerse yourselves in the "Shlock" of a full Halloween experience.
Dates:Oct 30
Time(s):Starts 7.30pm
Venue:Perth Mess Hall
Details
Hosted By:Perth Mess Hall
Venue Address:8 Francis Street Perth, WA 6000
Ticket Price FROM:$57
Ticket price TO:$66
Type:Adults Only
Music:Tribute Band,Other Music
Performing Arts:Cabaret,Musicals
Description
The mulit-talented Manuao TeAtonga as Dr Frank-N-Furter, fresh from his award winning appearance as Lola in 2019 sold out show "Kinky Boots".
The Dirty Cabaret Troupe of players includes multi-talented WAAPA graduates Mia Simonette, Breeahn Carter, Rebecca Pearce, Joshua Firman, Zac Bennett and Tom Hutton as well as dancers under the artisitc direction of Carmelo Pizzino ( former Dancing with the Stars).
Performing all the weird and wacky songs from the 1975 Cult Classic "The Rocky Horror Picture Show" and so many more!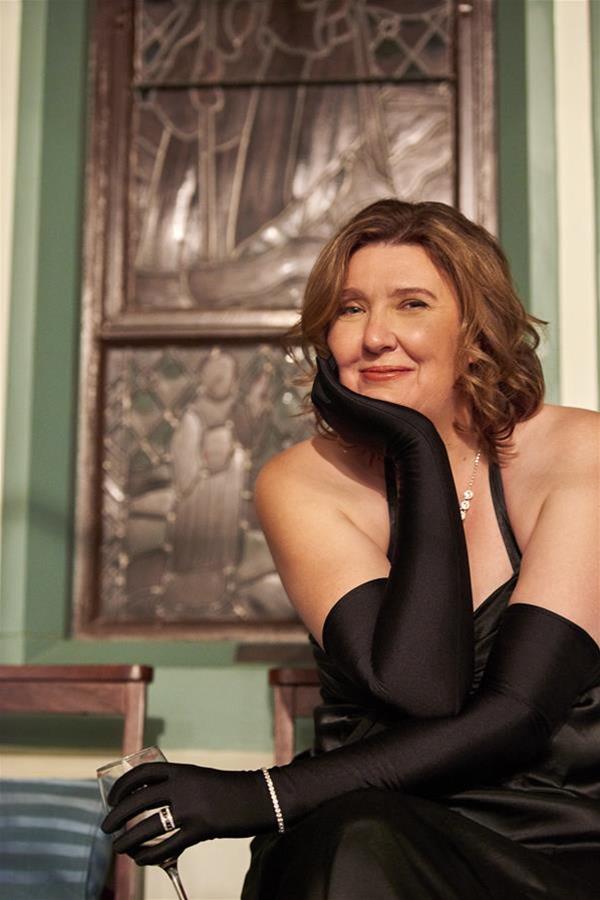 petrina@akannaentertainment.com
Petrina Bishop shares Judy Garland's songs and stories of yesteryear.
Dates:October 30th
Time(s):7:30pm
Venue:Downstairs at the Maj
Details
Hosted By:Petrina Bishop
Venue Address:827-905 Hay St, Perth WA 6000
Ticket Price:$30
Music:Classical
Performing Arts:Cabaret,Theatre
Event Venue:Downstairs at The Maj,His Majesty's Theatre
Description
Petrina Bishop is a powerhouse of exceptional musicianship, strength, and raw emotion!
Get ready for a rollercoaster of emotions as Petrina showcases her incredible versatility and range, accompanied by one of Australia's most skilled pianists Mr David Wickham.
Petrina is a powerhouse vocalist that captures the raw vulnerability that Judy always gave. Come hear the songs and arrangements of Judy's infamous performances at London's Talk of The Town nightclub.
If you love and adore Judy Garland, this is the show for you!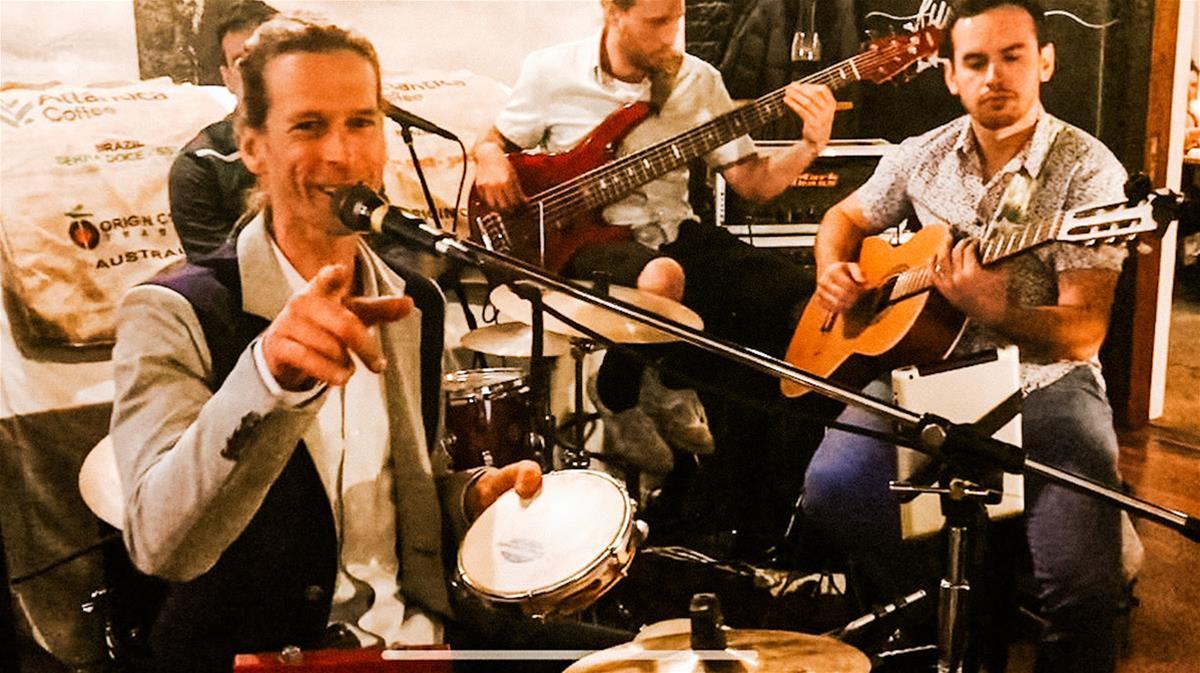 info@kidogo.com.au
0401333309
A sandstorm of bossa-fied jams have blown in from Brazil
Venue:Kidogo Arthouse
Dates:Oct 30
Details
Music:Other Music,Latin,World
Food & Drink:Food Event,Other
Hosted By:Kidogo Arthouse
Venue Address:Kidogo Arthouse, Bathers Beach, Fremantle 6160 WA
Ticket Price FROM:$22.50
Ticket price TO:$45.50
Description
A sandstorm of bossa-fied jams have blown in from Brazil! The Copacabana Swingers will be dazzling you with some Brazillian tunes & catchy versions in samba, bossa, samba – rock and swing. Get into the groove and sway to the sounds of samba by the sea.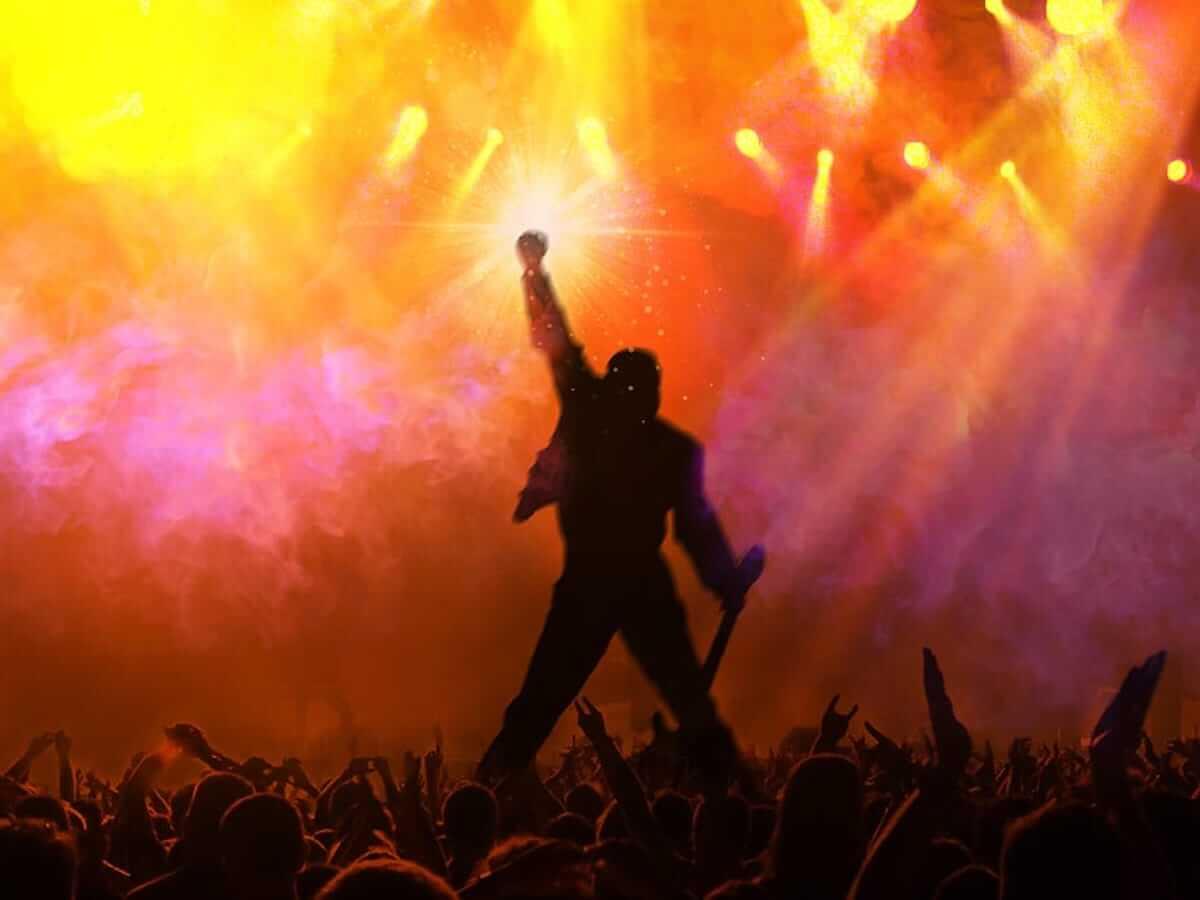 Seen by over 16 million fans worldwide, this awe-inspiring production is based on the songs of Queen, and is created by Ben Elton.
Dates:Oct 30, 31; Nov 1, 4-8, 10-15, 18-22
Time(s):Matinee shows 1:00pm, 2:00pm; Evening shows 7:30pm
Venue:Crown Theatre Perth
Details
Venue Address:Crown Theatre Perth, Crown Perth, Great Eastern Hwy, Burswood WA 6100
Ticket Price FROM:$59
Ticket price TO:$120
Performing Arts:Musicals
Event Venue:Crown Theatre Perth
Description
Elton fashioned this hilarious futurist comedy around more than 24 of Queen's biggest hit songs including We Are The Champions, Radio Ga Ga, I Want To Break Free, Somebody To Love, Killer Queen, Don't Stop Me Now, Under Pressure, Bohemian Rhapsody, Another One Bites The Dust and of course, We Will Rock You.

The musical takes place in a future age on a planet once called Earth that is now controlled by a mighty corporation... rock music is unheard and all musical instruments are banned. The hope of breaking free rests with an unlikely resistance - an alliance of rebel Bohemians.
Presented by Platinum Entertainment (WA) and by arrangement with David Spicer Productions www.davidspicer.com.au
The show is guaranteed to blow your mind!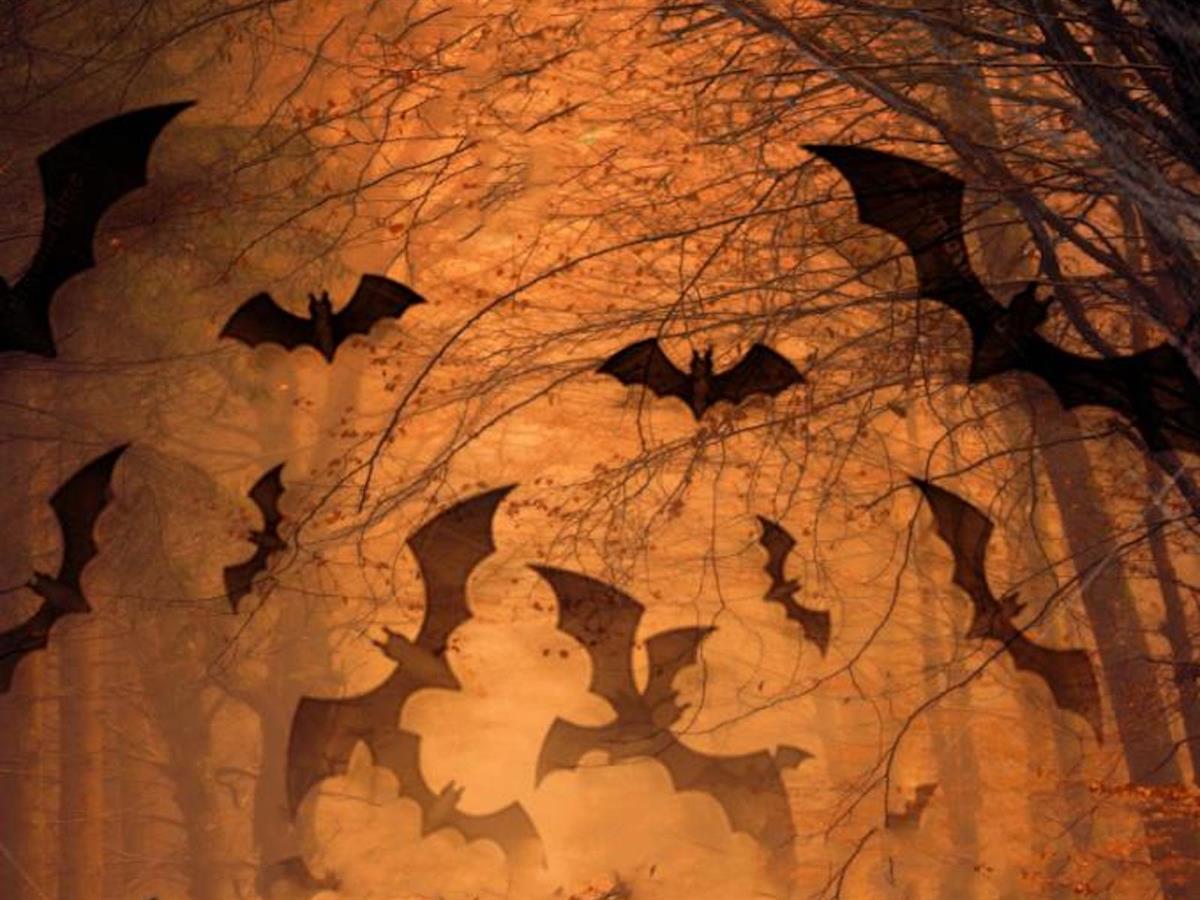 Come join our coven as Little Creatures are transforming the brewery for a scary good time this Halloween!
Dates:Oct 30 - Nov 1
Time(s):Starts 11am
Venue:Little Creatures Fremantle
Details
Hosted By:The Little Creatures
Venue Address:Little Creatures Fremantle, 40 Mews Rd Fremantle WA 6160 Australia
Ticket Price:Free
Type:Free
Food & Drink:Food Event,Beer
Music:DJs
Description
HALLOWEEKEND is back!

Ghouls just wanna have fun with DJ Marcel and wicked brews starting Friday the 30th from 5pm.
Followed by family fun for the little pumpkins on the Saturday from 12pm.
DJ Marcel will continue late into the witching hour for those who dare to visit us on Halloween!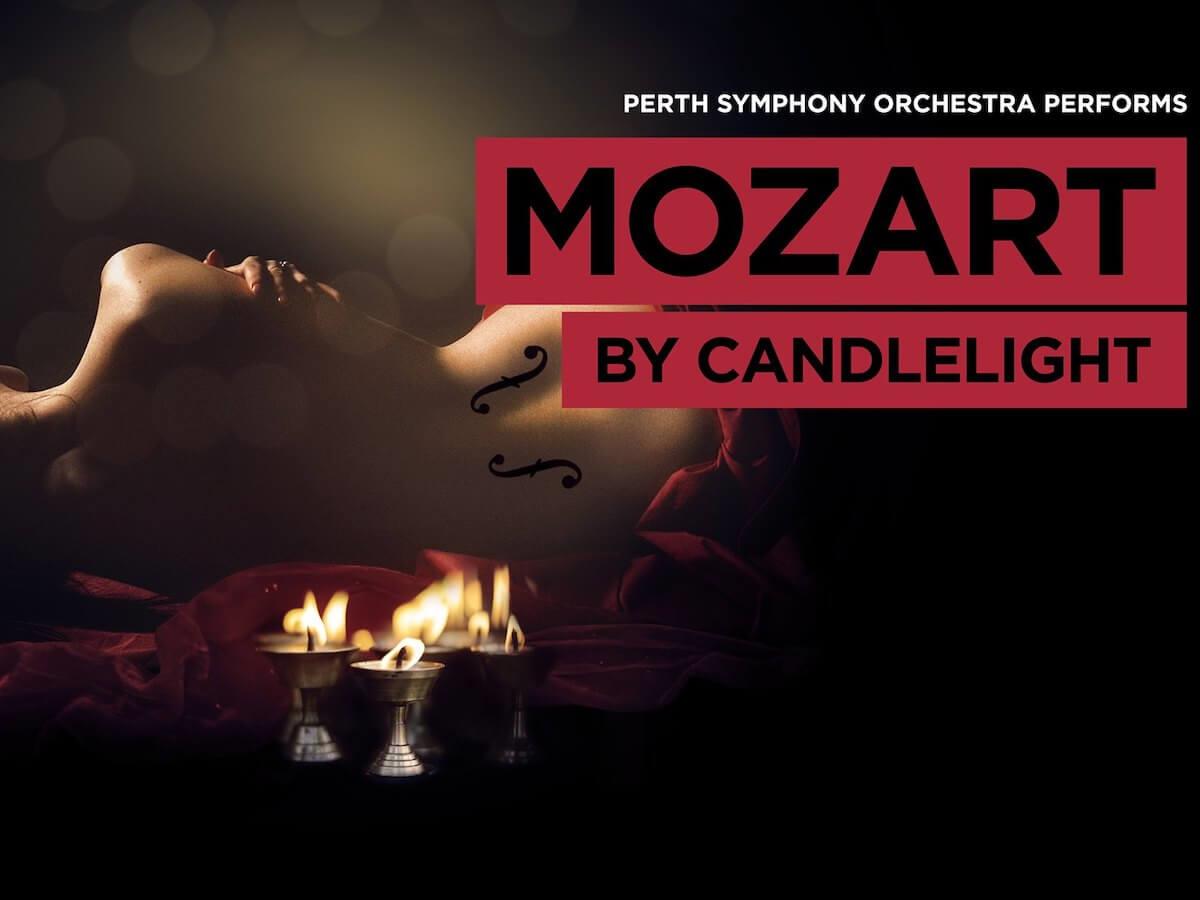 Perth Symphony Orchestra takes its audience beyond the powdered wigs and silken undergarments of one of classical music's most revered figures.
Dates:Oct 30
Venue:Perth Concert Hall
Time(s):7:30pm
Details
Venue Address:5 St Georges Terrace, Perth WA, 6000
Ticket Price FROM:$30
Ticket price TO:$120
Event Venue:Perth Concert Hall
Music:Classical
Hosted By:Perth Symphony Orchestra
Description
Under the creative direction of PSO's Founder and CEO Bourby Webster, this concert promises to be anything but a traditional classical concert. With performances weaving together Mozart's own intimate letters and notes to his loved ones, alongside music inspired by the highly acclaimed Mozart in the Jungle book and television series – providing a glimpse into the secret and often racy world of classical musicians.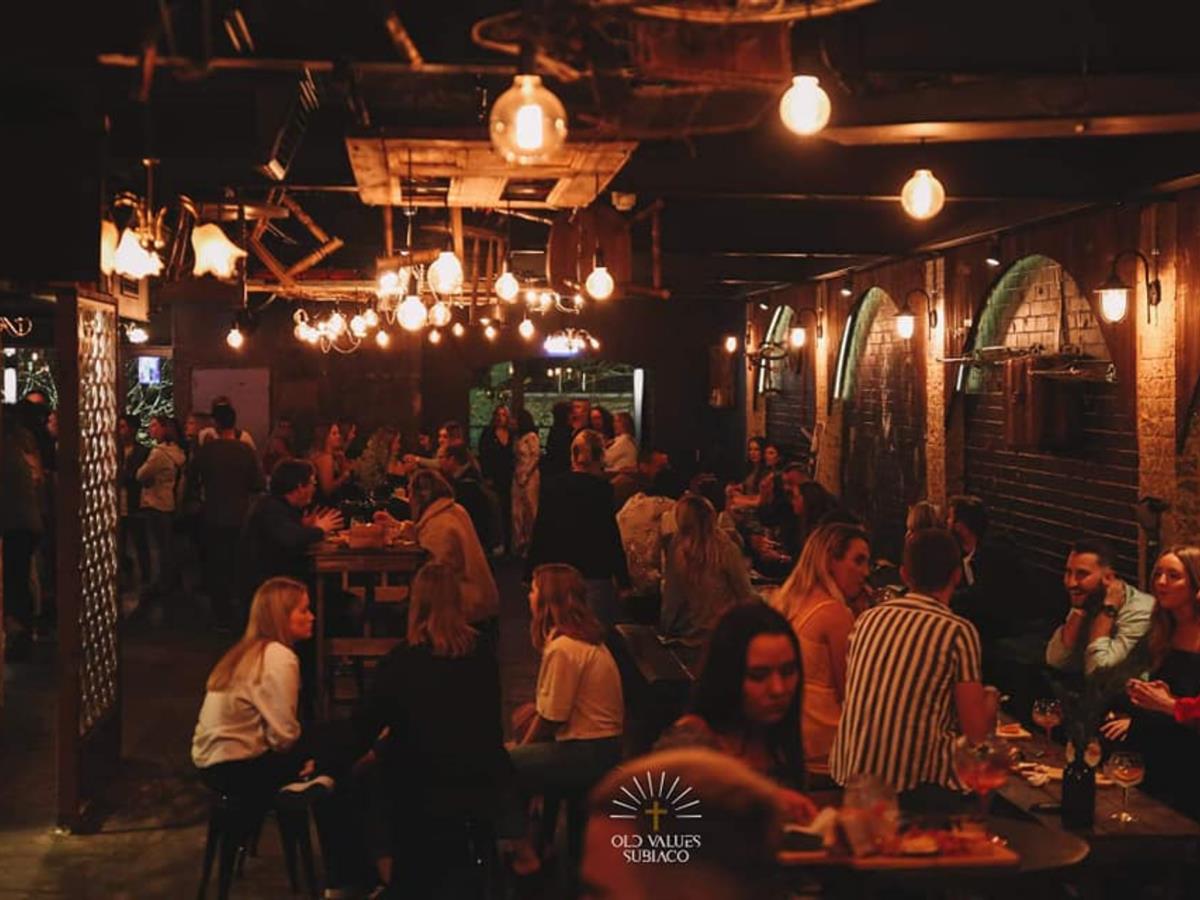 A touch of the old, the new, a little crazy and totally magical. Come down to indulge in tapas and tunes!
Dates:Oct 30
Time(s):8:00pm
Venue:Old Values
Details
Hosted By:Old Values Subiaco
Type:Free,Community
Music:Gig Guide,R&B
Venue Address:83 Rokeby Rd
Ticket Price:Free
Description
Doors open at 6:00pm, enjoy tapas that will make your taste buds beg for more, washed down with our cocktails where one will never be enough, we invite you to test your senses within Perth's most eclectic venue! Stay up late partying to our new resident band THE CHILLS playing your favourite RnB tunes from 8:00pm till late.
Bookings not essential but recommended to guarantee your space.